The partners at Farrer & Co are deeply saddened to announce the death of our fellow partner, Henry Goulding. Henry, who was 49, had battled bravely with a long illness.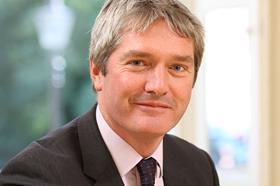 Henry trained with the firm, qualifying in 1995 and becoming a partner in 2002. During his career Henry held a variety management positions within the firm.
A leading property lawyer, Henry was well-known in the property world and was a member of the Agricultural Law Association, the Country Land and Business Association and the Charity Properties' Association. He also co-authored, among other publications, 'Farms and Estates: a Conveyancer's Guide'. Independent legal commentators remarked on his business acumen and flair.
Henry was an outstanding person – an excellent and insightful lawyer and also a warm, generous man with an infectious sense of humour. He was loved by all and is sorely missed.
Senior Partner Anne-Marie Piper says: 'Our partners and staff feel a great sense of loss. Henry's contribution to the firm was significant and always delivered in a quiet and modest way. Henry was respected and valued by clients, not least because he built a rapport with everyone he met.'
Simon Pring, a member of the firm's management board who worked alongside Henry says: 'It was a privilege to work so closely with such an engaged and engaging man. Henry was one of the best: bright, enquiring, honest,and caring. We will all miss him very much.'