The wellbeing of the legal profession is worse than the average across every continent, with one in 10 lawyers under 30 experiencing suicidal thoughts as a result of their work, a global survey has revealed.
A study by the International Bar Association (IBA), which surveyed more than 3,000 people and 186 legal organisations, found that lawyer wellbeing is a cause for 'global concern'. Initial findings suggest that over half of lawyers under 30 have experienced 'depressed thoughts' and 10% have had suicidal thoughts as a result of work. Other issues include fatigue, disrupted sleep and anxiety.
The IBA said that lawyers' levels of wellbeing are below the global average in every region, based on methodology used by the World Health Organisation. Its findings suggest that female respondents are struggling with their wellbeing more than men, and younger respondents' scores were lower than those of their older colleagues. Wellbeing was also worse among lawyers from ethnic minorities and those who have a disability, with one in six disabled lawyers experiencing suicidal thoughts as a result of work-related issues.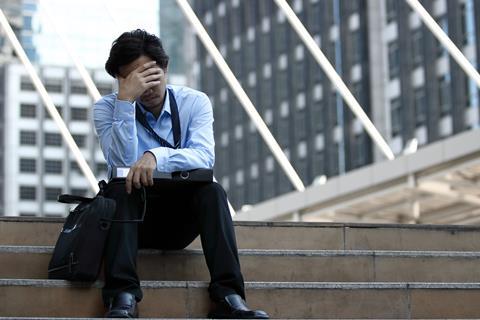 However, while previous studies found that lawyers turned to alcohol or recreational drugs in order to cope, the IBA's latest survey found that the majority of respondents have 'healthy coping strategies' in place, such as meditation, yoga and a healthy diet.
The IBA's immediate past president Horacio Bernardes Neto, who started the project, said: 'When I became president of the IBA in 2019, I made addressing mental wellbeing within the legal profession one of my main priorities. I had become increasingly concerned with all too frequent reports of substance abuse, severe depression and suicide within the profession.
'Little did I, or any of us, know of the events that were to come. The devastating effects of depression, stress, addiction and other such attacks on our wellbeing may have preceded the coronavirus pandemic, but there is no question that it has exacerbated their impact.'
The IBA survey is said to be the first of its kind undertaken at an international level with a specific focus on the legal profession. A full report is due to be published in October.
This article is now closed for comment.