In 2011 I became the first barrister to transition from male to female in practice at the discrimination bar.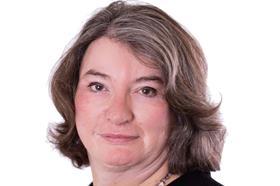 My practice covers all aspects of employment and discrimination but more recently I have been acting in an increasing number of transgender cases, including Taylor v Jaguar Land Rover in which the Birmingham tribunal found that non-binary and gender fluid individuals were within the Equality Act protected characteristic of 'gender reassignment'. Stonewall have described this as a 'landmark' judgment and it's a great read with lots of lessons for diversity and inclusion.
I act and advise as often for employers as employees in trans cases. An example is A. v Telford NHS Trust in which I, and my Chambers' colleague Nicola Newbegin, successfully defended an NHS Trust accused of anti-trans discrimination in the operation of its A&E department.
My advice to anyone who practises in this area is that you need to develop an understanding of the life of LGBT+ people.
Just as we have learned to be inclusive of those with different sexualities by being mindful that men can have husbands, you need to understand terms like 'non-binary' and 'genderfluid'. Could you define those if you were asked?
There is plenty of help out here, just reach out. Take the time to learn about the identities of your clients, understand the nuances of their expression.
Explore the appropriate language to use, be mindful of your biases and be compassionate.
LGBT+ folk do not need to be represented by an LGBT+ solicitor or barrister but it is awkward if they have to explain fundamentals about their lives to those who are to represent them.
And be an ally. It's such a small thing but a great sign of support is to wear your staff pass on a rainbow lanyard for pride month.
I used to be dismissive of such things but I have good friends in the rail industry and I remember the positive effect on LBGT+ employees of one train company generated by a £50 vinyl rainbow applied to a train by a train operating company. And the positive effect is not confined to LGBT+ employees – other employees see that, whatever minority, you are part of the whole company family. Do you display a rainbow version of your company logo on your website for LGBT+ month? If not, why not?
Pronoun use on documents and e-mail signatures is another easy change to make and supports LGBT+ folk. I decided aged 10 that I was an atheist but I would never be disrespectful of someone else's religion, or call the vicar in my Somerset village home anything other than 'Reverend'. So why is it hard to show that you will respect others' choice of pronouns?
If you are a large firm, do you have a LGBT+ staff group? If you are a small firm, are you part of a diversity network? Run well, these become self-sustaining sources of positivity and improvement for the firm and ways to make staff and potential clients comfortable working for you and consulting with you.
Don't be afraid of asking where you don't know and seek out help and support. There was a time when women in the workplace were unusual and society worked through those issues. Then ethnic minority staff became more common and those with a range of religious beliefs. All of those we have taken in our stride by the application of British values of tolerance, acceptance and support. Apply those great legal profession traditions to understanding, supporting and encouraging LGBT+ people.
All of the above will lead to your firm having access to the widest, most diverse talent pool of staff and the largest pool of potential customers. Isn't that what we all want?
Robin Moira White is a discrimination barrister at Old Square Chambers