Tributes have been paid to a solicitor who came to the UK from Sierra Leone, fleeing civil war and qualifying as a lawyer to serve communities in London.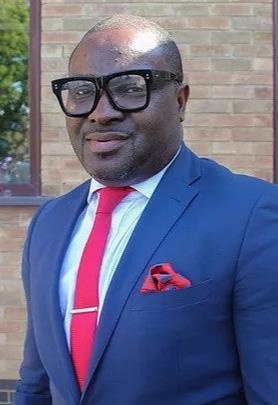 Sheku Abes Kamara – formally known as Sheku Brima Kamara – died at St Thomas' Hospital on 8 July, at the age of 48. As a consultant solicitor at MTC Solicitors, he worked on a range of complex criminal and immigration cases, and spent several years providing police station representation in and around London.
Paying tribute to Kamara, a spokesperson for MTC solicitors said he 'had a charming and articulate advocacy style which very few officers, judges and prosecutors had come across before'.
'Sheku had worked relentlessly on issues of modern slavery and having them applied on young clients who he often represented. Sheku always was a force for motivation for young clients and students to try and help them in their lives for the better. He guided many young lawyers and students to becoming accredited police representatives, always mentoring and advising.'
As well as working as a solicitor, Kamara was also involved in Sierra Leonean politics, and was a senior member of the opposition party. His death has been described as a 'huge shock' to both the legal community and the Sierra Leonean population. 'He had struggled from a young age to use himself as a tool for building peace and harmony in a fractured country and we as his work-family and colleagues are still mourning his loss,' MTC Solicitors said.