Family lawyer noted for her compassion, hard work and fearless dedication to her clients.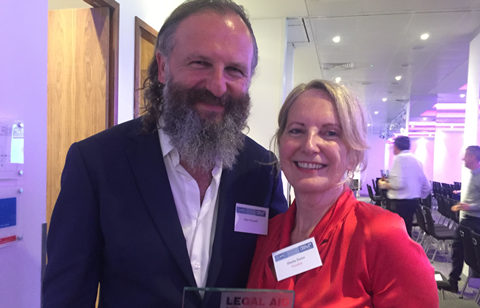 Sheila Donn was a director at South London firm Philcox Gray. She practised in children law and was also a family law mediator. In 2017 Sheila was awarded the Legal Aid Lawyer of the Year award (LALY) for her work in legally aided family law.
Sheila was a highly respected solicitor known for her compassion, hard work and fearless dedication to her clients. Sheila had an ability to empathise and communicate with clients of all ages and had a particular skill in communicating with children and teenage clients.
As recently as 2016, Sheila was involved in the leading Court of Appeal case of Re W (a child) 2016 EWCA Civ 1051, in which she represented a competent child who disagreed with the recommendations of the CAFCASS Guardian. This was a landmark case which led to the court issuing clear guidance about representing competent children. In 2016/2017 Sheila was also involved in several high profile reported cases involving radicalisation and adoption.
Sheila will of course be remembered primarily, not for her reported cases, but for her commitment to all of her clients, her professionalism, her warmth and her humanity, as well as her sense of humour. Philcox Gray has been overwhelmed by messages of support, love and condolence, from all areas of the profession, demonstrating the high esteem and affection in which she was held.