William 'Bill' Urquhart, credited with growing Quinn Emanuel Urquhart & Sullivan from a 15-lawyer firm into a global litigation giant, has died at the age of 72, the firm announced yesterday.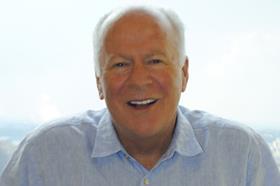 Urquhart specialised in complex business disputes ranging from international arbitrations and patent disputes to class actions. He also brought a tremendous warmth and sense of fun to the firm, colleagues said. Whether wearing his trademark Hawaiian shirt or conducting a job interview in a track suit, he had an uncanny ability to connect with people and persuaded hundreds of law students and law clerks and countless lateral partners to join the firm.
'The word visionary is used a lot. Bill really was a visionary,' said firm founder John B. Quinn. 'The idea that a small firm in Los Angeles could become the largest litigation firm in the world—that was Bill's. That vision could not have been accomplished without his skills with people—his judgment, his affability, and his caring.'
After graduating from Fordham University, Urquhart became an associate at New York City's Cravath, Swaine & Moore, where he met fellow associate Quinn. In 1988, after practising in New York for a decade, he joined the firm that became Quinn Emanuel & Urquhart. It now has 800 lawyers in 23 offices across four continents. Quinn described Urquhart as 'indisputably the driver of" the firm's transformation and international growth'.