Office footprint has often been treated as an indirect metric for law firm performance. Burgeoning firms with healthy profits, active recruitment and a steady stream of new business have been expected to demonstrate their success by splashing out on larger offices, with more desks, more meeting rooms and more private offices. The rise of the 'trophy office' was a natural consequence, with ever-bigger name plaques hanging in ever-grander marbled foyers with an obligatory fountain or two.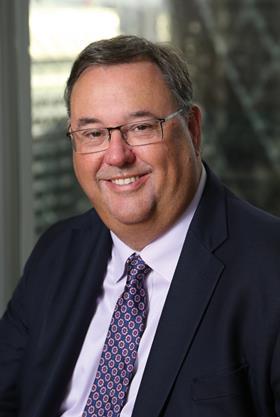 But bigger is not necessarily better when it comes to winning and retaining clients, or attracting and retaining talent. It is obvious that the pandemic has altered these (and many other) market expectations. Having weighed up many factors, we decided to trust what we were hearing from those around us at the end of 2020 and into 2021 and reduce our London office space by one-third.
This may seem a strange decision when you consider that our team in London has grown exponentially in recent years – headcount has more than tripled since 2019. But we have done so with good reason. If there is one lesson that firms and managers should take from the pandemic, it is that employees know how they work best. Professionals throughout the legal industry, and certainly throughout Crowell's London team, have demonstrated extraordinary adeptness and resourcefulness in transitioning seamlessly to remote working.
This has been done without sacrificing anything in terms of the quality of work and commitment to client service. It has never been more obvious, in the midst of this remote-working revolution, that office requirements should not be a top-down mandate, but should be led and informed by all levels. To do otherwise would be to overlook invaluable insights into how the business works, where its strengths lie, and where they do and do not intersect with traditional office working. This is why, when our lease was up for renewal last summer, we engaged with all team members to ensure the decisions we made reflected attitudes across the board.
Like many firms, since the first lockdown we have been holding virtual office meetings with the entire team – every day to start with and then ultimately down to once or twice a week. The main purpose of these meetings was to connect with colleagues to help us understand how our team could be best supported. Long before the lease renewal came into view, these discussions had turned to what our future working model should look like, and what role a traditional office space should play.
All team members were encouraged to share thoughts on the subject, free of any judgement and focusing – at least initially – exclusively on each individual's circumstances and preferences. In parallel to this, the London operations director and I held regular, individual discussions with each staff member (lawyers and professional support) to continue the dialogue and gauge, on a more personal level, their thoughts and concerns about returning to the office, and what support and facilities could be provided by the firm to make the transition easier. Finally, to generate feedback candidly and on an equal basis, in the 12 months before the lease event we conducted a series of anonymous surveys, asking key questions that we would use to inform our new working model.
While the feedback was expectedly varied in its nuances, the overriding message was clear. Our strategy had to change to accommodate what we saw as the evolving purpose of the office – more than just a space for people to work, but a place to connect and collaborate with colleagues, as well as with clients. Reorientating our space was an opportunity to factor in the nuance of each individual's preferred way of working.
For example, some people were keen to embrace space-saving solutions such as hotdesking, while others preferred a designated space. You cannot be too rigid in your decision-making, and we made sure to listen to any concerns and respect individual preferences. We were able, while reorientating the office towards more communal and shared spaces, to give those that wanted it their own space. We are a broad church so we were never going to force everyone down the same route.
What this amounted to was a top-to-bottom redesign of our office space, embracing a whole new aesthetic which reflected new working practices, as well as our upcoming firm-wide rebrand. The feedback we received from the team gave us a vision of what the space should look like – everything from colours, to lighting, desking and layout. Finding the right office designer was pivotal. Many agencies were pushing us towards pre-arranged templates which were too inflexible to accommodate the vision we had and would ultimately result in 'more of the same'. We do not treat clients with a one-size-fits-all approach, and the same principle applies to our teams.
Client service will always be the priority and our experience of engaging with clients remotely has been one of the high points amid the challenges of the last two years. It is perhaps easy in a traditional boardroom setting to lose sight of clients, and even colleagues, as people. Liaising remotely is a different story. Clients have dialled in from kitchens, bedrooms and gardens, and introduced us to partners, spouses, children and pets. We have exchanged tips with clients on managing childcare issues and maintaining a healthy work-life balance. Counterintuitively, remote liaison has allowed us to interact on a more personal and human level. Crucially, we have also heard their thoughts and concerns about returning to the office, and the return to in-person meetings. This has often enhanced the professional relationship between lawyer and client, and their feedback also informed the decisions we made with our office, which is now, more than ever, a fundamentally client-orientated place.
The result is that we have a more focused and concentrated environment which helps to foster the collegiate mindset and spirit that permeates and defines our firm. By putting substance and suitability over size, we have made lasting change which will benefit colleagues and clients alike.
It is this combination of factors which gave us the confidence to confound expectations and reduce our office footprint. Because although the overall size may be smaller, in practical terms the office is in fact much larger – it accommodates larger groups for meetings and workshops, it has more areas for sitting and meeting together informally, it is a more open and welcoming space for clients and visitors. But most importantly, it gets its size from being the central hub of a large network of offices around the country – bedrooms, kitchens, living rooms, gardens – from which our team have worked diligently over the past two years, and can continue to do so as and when it makes sense for them and for our clients.
Robert Weekes is London managing partner at Crowell & Moring