Firms must understand how to scope and price work efficiently to reduce amount of money written off and maximise profitability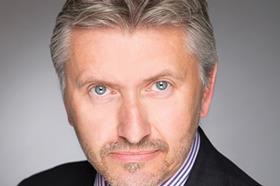 When I visit law firms and indeed accountancy practices to provide training and consultancy services, I am alarmed at the considerable amounts of money written off and readily accepted as part and parcel of business life. These write-offs are often a significant percentage of turnover, which can only have a dramatic impact on realisation rates and ultimately the bottom line.
So, what is the cause of these write-offs and which result in these being regarded as 'the norm'?
Well it starts at the start. When we give clients a fee estimate, it invariably is a fee range, qualified as an estimate and not a quote, but which to a client, especially the average consumer, is then indelibly recorded in their memory as if cast in stone.
In providing the 'estimate' we fail to scope the job correctly and factor in enough 'wriggle-room', often for fear of making the figures too unsavoury for the client. And the fact we are providing a price based on hourly rates, means we will inevitably be unable to provide the client with budgetary predictability or a clear idea of value, unless we can very carefully manage the project in hand and manage the client's expectations.
On these last points, we then indeed fail to manage the project effectively by keeping track of our work-in-progress against fee estimate and regularly update the client. When we do recognise that we are generating time at a rate which doesn't align with our estimate at the beginning, we convince ourselves that the balance will be redressed as the matter progresses, so we won't have to have that difficult discussion with the client at this stage or at all!
But, by the time we review the position next time, the situation rather than improving is worse, and we resign ourselves to sorting it out with the client at the end. What was previously a difficult conversation is now one to be deferred at all cost!
At the end of the matter, even if we have achieved the desired outcome for the client, the celebrations are short-lived when we advance details of the fees actually incurred. That is assuming that we haven't already accepted that we cannot possibly charge the client all that and have already discounted our fees considerably to avoid embarrassment and awkward explanations.
I am sure the above will sound familiar to many readers. Even if the course of the matter has run smoothly and according to plan, we often have to write-off some element of fees due to poor scoping at the start or feeling responsible for the client not getting the outcome they were looking for.
How can we correct this regrettable situation from occurring in the future? Time is often our enemy when we are so busy trying to fee-earn, yet are expected to scope, estimate and manage our fees. This is time which is administrative and takes away from time we could be charging for. We therefore rush and commit to a fee that is hardly reliable.
The answer is to put the time in at the start. To understand how to scope and price our work efficiently. There is plenty of research that shows that putting the time in at the beginning to get this right, will reward you with, on average, a ten-percent increase in fees recovered.
We can however still let ourselves down with poor engagement documentation. It is crucial that when we document the arrangements with our client it is clear and transparent, with sufficient detail that will act as a yardstick against which we can re-frame our price if things change along the way.
However, all this is still not enough if we do not address any 'mission creep' as the matter progresses. One of the best lessons I was told by one of my old senior partners, Ian Liddell, is to take your client on the journey with you. That way there are no surprises, whether it is regarding the conduct of the matter in hand, or the fees that are being generated. Good advice indeed!
Lawyers hate discussing money with clients. We must have the confidence to have these challenging discussions as we go along, since waiting for some divine intervention will only result in far tougher conversations later on.
Beyond this is our internal pricing and write-off policies and procedures. Without joined up thinking across the practice in how we price and deal with write-offs, everyone in the same room, team or office may be doing things differently and a silo mentality helps no-one and fails to identify bad practice. It also fails to recognise good practice and share that beneficial knowledge with colleagues and managers.
Technology certainly plays its part, by having an effective case management system to capture time effectively, with adequate detail of what has been done and the ability to generate a useful billing report or guide. In these days of increasing technological solutions in the workplace, legal is not shying away from the revolution that is AI. Artificial Intelligence (and not Artificial Insemination as a group of lawyers in a farming community identified potential confusion to me recently concerning this acronym) is now being embraced by many leading law firms, such as in the area of document analysis. Validatum and Burcher Jennings have entered the AI arena with the launch of Virtual Pricing Director, developed in association with Neota Logic, to create a pricing platform that is cloud-based, accessible anywhere, automatically calculates pricing options and price risk profile and requires no formal training. Built by lawyers for lawyers. This is certainly a tool that will readily save that wasted fee-earner time in scoping jobs and drafting lengthy fee proposals.
I get great satisfaction working with lawyers and other professionals to teach them pricing and costs and case management to maximise profitability. I see good practice as an easy first step to achieve this by reducing, if not eradicating write-offs. Whatever we do or use, it's worth putting the time in at the start and making sure your client travels alongside you on the legal journey, with a clear view of the scenery that is conduct and costs.
Richard Allen is a senior consultant/costs lawyer at Burcher Jennings