Solicitors are understandably weary of headlines in the legal and insurance press, constantly reminding them that we are currently in the hardest market for solicitors' Professional Indemnity Insurance (PII) that we have seen for years. Regrettably, it seems that this refrain will continue to echo for the October renewal, which remains the date when the majority of law firms in England and Wales renew their PII.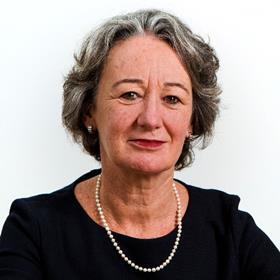 Increased premiums have put unwelcome financial pressure on law firms at a time when they are also dealing with the practical, professional and financial consequences of the pandemic. However, it is important to look at the wider picture and keep the following points in mind:
While insurers' appetite for new business has reduced, no participating insurers have left the market and there is still a solid pool of A-rated insurers offering primary cover.
The recent increases in premium follow a long period of stable rates.
Solicitors continue to have the protection of broad cover.
Premium increases are not unique to solicitors' PII. Other professions are also experiencing a significant uplift in premiums, and in some cases also a reduction in the scope of cover.
History tells us that insurance markets are cyclical and it is reasonable for firms to expect that the market will eventually stabilise, with the potential for a downward movement of rates when capacity and appetite improve.
This is all useful information, but the pressing question from most law firms is what they should expect in terms of a rate increase at their next renewal - and whether there is a risk they won't get cover at all.
It is absolutely key that firms liaise with their broker to discuss these questions. It is expected that participating insurers will continue to offer primary cover to those law firms they currently insure, provided they remain satisfied regarding a firm's risk profile. On the question of premium, firms should expect that rates will increase for the forthcoming October renewal. However, the level of that increase will vary from firm to firm. It will depend on the rate requirements of each insurer, the work areas undertaken, claims and disciplinary history and the underwriter's view of the risk of future claims arising from your firm. Relying on 'averages' estimated in the legal press can be misleading and might result in a firm either being unprepared, or on the flip side, being overly concerned. Firms should get advice that is bespoke to their profile and situation, then work with their broker to plan the best approach to renewal.
A specialist broker will also be able to discuss what the sensitivities are for a firm's current insurer and any alternative markets that might be prepared to offer cover. It is always useful for law firms to understand what insurers are concerned about. This changes over time and can differ between insurers, with some being more worried about certain issues or work areas than others. However, a risk issue that is definitely on the radar for all insurers as the October renewal approaches is the Stamp Duty Land Tax (SDLT) holiday.
Insurers are aware of the pressure created by high transaction volumes and the potential for this to have caused errors that could become PII claims. There is also a risk of claims by clients who might be disappointed to have missed the 30 June holiday deadline and then pick through the file to identify any delay by their solicitor that could justify a claim. Articles in the legal press and comments on LinkedIn and other social media platforms, where firms and fee earners have highlighted the demanding workload and long hours caused by the SDLT holiday, have been a rather unhelpful red flag to insurers.
Firms that have experienced a significant increase in conveyancing transactions due to the SDLT holiday, might find it useful to tackle this issue head-on in the documentation submitted to insurers at renewal. You should consider detailing any processes or procedures that were put in place to manage and respond to the increased workload and associated risks. Explain why you do not expect the increased activity to result in additional claims for your firm.
A review of the questions in the proposal form will also help firms identify other issues that insurers are concerned about. Many of the questions on proposal forms and pandemic-related questionnaires are in response to claims activity that insurers have experienced or expect. If you are not able to answer the questions in a way that is likely to reassure underwriters, then consider what action you can take to improve the position from a risk perspective.
Another issue that is very firmly on the radar for insurers is the financial stability of law firms. When a law firm closes without a successor, insurers must provide run-off cover for 6 years, even if they do not receive the premium for it. Last year participating insurers tried to persuade the SRA to change the rules and make run-off cover strictly subject to payment of the premium. Their request was declined by the SRA and insurers remain concerned about this potential exposure. While the profession has generally weathered the storm created by the pandemic better than was expected from a financial perspective, insurers are also mindful that the economic outlook is uncertain and many firms will have loans to repay and deferred VAT to meet. You should expect that the rigour insurers have been applying to reviewing your financials over the last 12 months will continue. If the picture isn't healthy, then you need to explain how you are addressing the issue, with realistic plans and forecasts.
Firms renewing their PII in October should be working on this now. Pick up the phone to your broker if you have not already done so. In addition to providing advice on what to expect in terms of premium, they will be able to discuss time frames for submitting your proposal form. Renewal documentation is more detailed than ever and gathering the information required can take longer than you expect. This is not the year to leave matters to the last minute. You might miss out on the available capacity.
While we are not on notice of any insurers who are currently leaving the solicitors' primary PII market, no new insurers have come forward either and we expect that the appetite of existing insurers for new business will continue to be subdued, particularly for firms engaging in significant levels of conveyancing work. We believe that any prospective new players continue to be concerned about the risks and uncertainty associated with writing solicitors' PII business. It is an issue we should all be watching carefully as new entrants would seem to afford the best chance of ending, or at least stabilising, the current hard market and changing the headlines.
For further information and discussion on the solicitors' PII market, the latest bi-annual report published by Howden is available here.
Jenny Screech LLB (Hons), legal professions consultant, professional indemnity, Howden