For law firms, increasing the numbers of black and minority ethnic (BAME) lawyers and ensuring they get the same chances to progress in their careers has been a focus point for some time. In 2020, as the Black Lives Matter movement has gained momentum around the world, the spotlight is very much on race issues in our profession as in the wider world. We need to be asking ourselves, does the legal sector have a race problem, and if so, what more can be done to tackle it?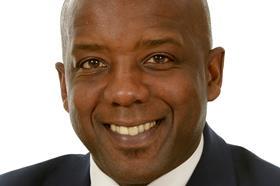 The latest analysis by the Solicitors Regulations Authority shows that BAME lawyers account for around a fifth of all lawyers working in law firms and that a similar proportion of partners are BAME – seemingly not too bad considering that 13% of the workforce at large identifies as BAME. However, closer inspection of the figures reveals that just 3% are black, and that both black and Asian lawyers are significantly under-represented at partnership level in mid and large size firms. This suggests that, while many law firms have been working hard to deliver equal opportunities and improve diversity and inclusion, it is still far from a perfect system given the lack of equity in terms of leadership.
Tackling the root causes of this systemic inequality and increasing the social mobility of ethnic groups is the key to change. Unconscious bias and workplace cultures that perpetuate norms that put certain groups at a disadvantage can be just as damaging to the prospects of BAME people over time as overt discrimination.
Diversity starts at home
Lawyers and firms must take a hard look inside themselves to understand where their weaknesses lie so that effective initiatives can be designed to address them. With this in mind, it's disheartening that, of all the signatories to the Law Society's Diversity and Inclusion Charter (representing about a third of the legal profession), only 2% completed a self-assessment of how well they were meeting Diversity & Inclusion (D&I) commitments for the last report in 2017. We won't get the next update on this until 2021, as the Law Society is currently reviewing the Charter, but clearly more must firms engage with, as a mechanism to self-audit.
Greater insight should lead to better targeted, more effective solutions. It is often helpful to start at the top, creating senior-level buy-in for change. For example, leadership development training can help those in board or management positions understand how their life experiences shape their world-view and therefore the environment they create as a leader. The aim is that by highlighting and challenging some of those assumptions, business structures can be created that allow all employees to flourish. Similarly, firm-wide unconscious bias training can help to create a workforce that is more self-aware and open-minded, creating 'conscious unbias' . This should contribute to fostering a culture in which people are empowered to talk about issues around race or D&I and where BAME candidates feel more confident that their value is recognised.
At Moore Barlow, alongside many of the training and development measures mentioned above, we have mandatory BAME representation on the pay and promotions committee to ensure diversity of outlook when it comes to supporting career progression and/or deciding fair remuneration. We also have a diversity committee with a 'direct line' into senior leadership, to make sure that D&I issues are always on the agenda. Firms may need to re-think how they handle the recruitment and retention of lawyers who have taken non-traditional routes into the law, including considering whether to adjust their hiring methods or providing more mentoring along the way. Similarly, they may also need to be cautions in implementing redundancy selection procedures, should restructurings become necessary amid the economic downturn. Here again unconscious bias may play a part adversely.
Law firms differentiate themselves by employing top talent, so they need to be drawing from the biggest pool, providing extra support to those who face the highest barriers to entry or progression and keeping hold of the brightest and the best. They cannot pay lip-service to diversity and inclusion, they need to embrace it at all levels and embed it in their processes so that the systemic inequality that still persists can be eradicated once and for all. Great strides forward have been made but we are still some way off achieving that end across the board. The positive responses we have seen to Black Lives Matter make me optimistic about the future: we need the right attitudes if we are to take the right actions. It is incumbent on each and every one of us to play our part.
Trevor Sterling is partner at Moore Barlow