The hype around the office return has been and gone and law firms are settling into their new working routine with mixed success. A puzzling factor contributing to the teething problems of this new working routine is the lumping together of the concepts work-life balance and flexible working. Flexibility allows employees to work when and how they want, whereas work-life balance focuses on drawing a line under the working day, and therefore is more aligned with mental health and wellbeing.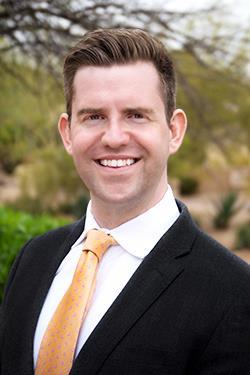 Law firms are starting to sit up and take notice: most notably, Clifford Chance recently appointed a chief wellbeing officer to unravel these concepts. With firms approaching wellbeing policies in various ways, how best can these strategies be embedded into the fabric of firm culture?
Flexibility can be offered in various forms. Anecdotally, a lot of millennial workers have recently shared they prefer to finish work at lunchtime on a Friday to start the weekend earlier, while setting aside time on a Sunday to get set for the week ahead and tackle the 'Sunday Scaries' head on. This alternative approach to taking a break in the week, allows some the chance to switch off and avoid burnout. Equally, working remotely for a month in a different location is increasingly appealing as a recruiting tool.
These types of flexible working trends may not provide the most effective work-life balance for everyone, but regardless of what works for you, the concept of time in the working day has undoubtedly changed. Firms able to break the working day into smaller blocks, rather than applying the traditional 9-5 model, will not only ease pressures on colleagues, but will also present an attractive prospect for talent looking for flexibility.
Adopting a modular approach to the working day weaves work and life closer together. This solution is a fluid way of finding the middle ground between work-life balance and flexibility. This is particularly appealing to millennials and Gen Z – for instance, in a Major, Lindsey & Africa survey of aspiring lawyers, 69% expect some form of flexibility in the workplace.
A progressive approach to flexible working can also be a valuable tool for allowing employees to safeguard their own work-life balance without changing workloads. It can be a simple solution, albeit requiring some technological and creative thinking.
There are of course challenges, as not every role can offer such flexibility or remote working prosects. However, if some consistency in providing opportunity for flexibility is achieved across business functions, then a modular approach to working can seem more realistic. A revolution of the working day will not happen overnight, but firms should move fast to avoid being left behind.
Nathan Peart is practice lead in the EMEA associate practice group at Major, Lindsey & Africa