Top cross-border transactional trends and legal developments in post-Covid Ukraine
Here comes a full and frank disclosure: the US $5 billion dollar question is just a pretext. We used it as a starting point for a Law Society roundtable about Ukraine earlier this summer.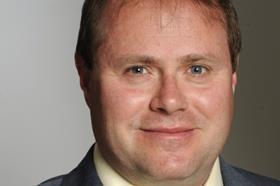 The International Monetary Fund (IMF) had just recently approved a standby US $5 billion financing for Ukraine to 'preserve achievements to date, and advance a small set of key structural reforms to ensure that Ukraine is well-poised to return to growth when the crisis ends'.
We wanted to discuss the Ukrainian cross-border transactional market and foreign direct investments in the country, as well as the role English and Ukrainian lawyers can play. And we wanted to put these questions to a vote amongst all the participants: do you agree with the IMF? Do you expect Ukraine to 'return to growth' when the 'crisis ends'? Do you expect your practice to be busier then? Or are you cautious about the near future?
Amongst those who gathered for the (virtual) webinar were both British and Ukrainian practitioners who specialise or have an interest in Ukraine's corporate and transactional landscape.
Some may be surprised to learn just how much the use of English law (and English lawyers) in international deals, joint ventures, projects and disputes came to dominate the cross-border market practice not just in Ukraine but a number of other jurisdictions of the former Soviet Union.
Cross-border mergers & acquisitions and equity finance transactions with a strong Ukrainian element (say because there is a Ukrainian 'target' company or assets are located in Ukraine) are often negotiated and documented by the UK-style sale and purchase agreements or similar contracts. They are governed by English law with any disputes to be resolved in London - whether through arbitration or the English courts.
'Tailor made' provisions of transactional documents often reflect the challenges and realities of the emerging markets such as Ukraine or other post-Soviet jurisdictions. This is particularly relevant in the case of on-going equity and debt investments and joint ventures. Lengthy paragraphs are drafted to mitigate 'country risk'. Warranties are given as to the lack of corruption or bribery. Internal policies are introduced at the level of the local operational companies to implement the best international practices. International corporate governance arrangements are adopted or heavily used.
As discussion progressed, several themes emerged. The structural reforms started several years ago are finally starting to bear some results. The land reform, allowing for some flexibility in the acquisition, ownership and use is finally taking shape - albeit very slowly.
Reform and improving the quality of the judiciary are still badly needed. Some sectors of the economy show signs of recovery: agriculture and pharma. The new law will allow for the development of a gaming market in Ukraine. Keep an eye out for the emergence of an active gambling business in Kiev!
As I moderated the discussion, I was thinking just how far the Ukrainian (and wider post-Soviet) markets have developed since the collapse of the Soviet Union in the space of less than three decades. I was also thinking about the role that Ukrainian colleagues and a number of English lawyers have played in that.
And here we were. Speaking English with our Ukrainian colleagues and discussing market trends. We shared experiences about pitfalls and advantages of structuring complex multi-jurisdictional transactions involving Ukraine.
When we voted on the question of Ukraine returning to growth and generating increased activity both for transactional and disputes lawyers, the results of our poll came close. A small majority believed the activity would increase, while a sizable minority were more cautious about the prospects in the near future.
As a member of the Law Society's international committee, I believe international events such as these are useful beyond the mere exchange of the latest know-how. They provide a professional forum and allow practitioners to feel that we are colleagues beyond the borders of a jurisdiction where we happen to practice.
They may not lead directly to the next deal or instructions on a dispute. But when that next deal or project or dispute come around there will be a definite value for most of us in knowing more about our colleagues and the confidence that such knowledge brings.
And what about all those casinos soon to open in Kiev? Well, if I were a gambling man, I would bet that by the time of our next 2021 Law Society English Law Day in Ukraine, these establishments will be operating at a number of hotels and other locations in the centre of town. From a lawyer's perspective the development of such a highly regulated business may generate more work.
Is this one example of the Ukrainian 'return to growth'? Perhaps. It is difficult to know whether the IMF had this in mind when extending its financing to Ukraine. But whatever examples of growth there may be, the US $5 billion should help the recovery of the Ukrainian market, not hinder it.
Sergei Ostrovsky is a member of the International Committee of the Law Society. He has been practicing with Ashurst LLP in London for over 20 years