The Withdrawal Agreement Bill has now received royal assent and become law. Previous iterations of the bill provided, in respect of existing European Union law, that those laws and judgments that were good law as at the date of the UK leaving the EU would become incorporated into domestic law on that date as 'retained EU law'. Previously, the 2018 Withdrawal Agreement Bill made clear that only the highest courts, that is, the Supreme Court or the Scottish High Court of Justiciary, could depart from retained EU law. This provided some degree of certainty on what the law would be for the lower courts, as well as for those affected by retained EU law.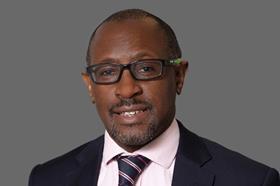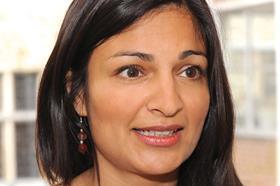 However, a new clause 26 (now section 26 of the Withdrawal Agreement Act 2019) was inserted into the bill which the Employment Lawyers Association (ELA) considers has the potential to cause employers, their advisers, tribunals and courts, a great deal of uncertainty about what remains good law after the transition period ends.
Section 26 allows ministers to make regulations specifying:
a) which courts and tribunals can depart from retained EU law;
b) the circumstances in which or extent to which a court or tribunal is not to be bound by retained EU case law;
c) the test that a court or tribunal must apply in deciding whether to depart from retained EU case law; and
d) considerations which are to be relevant to a court or tribunal in applying any such test.
In addition, regulations may (among other things) provide for the extent to which, or circumstances in which, a court or tribunal is not bound by domestic case law which relates to retained EU case law.
There are many areas of domestic employment law where workplace entitlements themselves have been introduced by EU directives. Consideration of domestic laws and those directives has been sought from the Court of Justice of the European Union (CJEU). This has resulted in further clarification of the legal position. Examples include the raft of European jurisprudence relating to the law of equal pay, maternity discrimination, and holiday pay and working time.
Often it has taken many years for the issues involved in these cases (for example, whether holiday pay includes allowances as well as basic pay, or whether on-call working counts as working time) to make their way up the appellate courts to reach the CJEU. While these cases made their way up the appeal ladder, employees, employers and their advisers had to manage the uncertainty caused by the lack of clarity on what the law is on a particular point – for example on holiday pay. However, we have now reached the position where, in relation to myriad employment law issues affected by EU law, there is now relative clarity on what the legal position is.
Regrettably, this could all now change. The introduction of provisions that could give ministers the power to introduce regulations which would increase the discretion that lower courts and tribunals would have to depart from those positions is likely to cause disruption and significant uncertainty in relation to issues that have been regarded by all as settled law for some time.
Uncertainty can cause significant difficulty for both employers and employees because it makes it harder for employers to be compliant and harder for employees to understand what their rights at work are. The uncertainty makes it harder to resolve disputes informally and increases the likelihood of both sides needing to seek employment law advice. This may well lead to further pressure being placed on an already overstretched Employment Tribunal Service as more disputes are referred for a formal resolution. The uncertainty means that both employers and employees will be unable to feel confident in an informal dispute resolution process that they have 'got the law right' and will therefore be more likely to seek court or tribunal guidance.
The House of Lords Select Committee on the Constitution highlighted that clause 26 raised 'substantial constitutional concerns'. The ELA shares those concerns. The Lords passed two amendments that would have removed, or at the very least reduced, the impact of the clause. But those amendments were defeated when the bill returned to the Commons. Clause 26 is now in the Withdrawal Agreement Act 2019 and is law.
The ELA requests that ministers think long and hard before they seek to implement section 26. Section 26 says that it allows ministers to introduce the above regulations; they are not compelled to. Given the ensuing uncertainty such regulations are likely to create post-Brexit, the ELA considers that the best mechanism for making changes to retained EU law is through consultation and then legislation. Stakeholders, including the ELA, can then comment on the legal and practical issues arising from any proposals to change retained EU law. Further, adopting this process enables all sides to plan for any changes to the law, as there would be some lead-in time before any changes were made.
The potential for uncertainty as a result of regulation 26 is vast and will benefit neither employers nor employees.
Paul McFarlane is legal director at Capsticks Solicitors, and Shubha Banerjee an associate solicitor at Leigh Day. Both are committee members of the Employment Lawyers Association