ADR, which was for so long the Cinderella of civil litigation and to which so much lip service has been paid for so long, is about to be established as the central feature of all civil litigation in England and Wales - if recent, Pan-like, initiatives by government and judiciary are to be believed.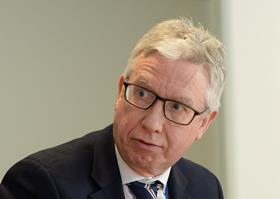 Already compulsory in family law and in construction, ADR in civil litigation has for some years slowly, but surely, been rising up the government and judicial policy agenda. Every week seems to bear witness to news of a new ADR scheme. As recently as 15 October the Society for Computers and Law launched its Tech Dispute Adjudication Scheme, a welcome development.
A brief summary of recent developments reveal policy being translated into reality in civil litigation:
The NHS Resolution Mediation programme for clinical negligence claims began in December 2016 and is handling ever rising numbers
CJC FRC in Noise Induced Hearing Loss report (6 September 2017)
CJC ADR Review report (December 2018)
Lomax v Lomax [2019] EWCA Civ. 1467 (compulsory neutral evaluation)
The first meeting of the CJC's ADR Committee (a recommendation of the above ADR report) was held recently under the chairmanship of Laing, J.
CJC report of the Boundary Dispute Working Party (14 Octobet 2019)
CJC Report of the FRC in Low Value Clinical Negligence Claims Working Party (14 October 2019)
Opt-out mediation for New MCOL (December 2019)
Compulsory mediation for the whiplash portal (April 2020)
Each of these developments either require compulsory ADR or make recommendations for ADR to be introduced whether by compulsion (as in the recent FRC in CN report) or implied compulsion (per Professor Masood Ahmed) in the Boundary Dispute report; but either way bringing much more ADR in a much more robust way to civil procedure. This policy forms part of a number of actions imposing strong downward pressure on law firms' profits.
At present ADR resembles, to a large degree, a cottage industry but given the developments summarised above all that seems likely to change. A curious irony wrought by the nature of most of the industry is that whilst ADR takes place subject to strict data protection laws few neutrals put in place appropriate cyber security measures tailored to the ADR proceedings in which they are involved. This, too often overlooked, aspect of ADR may be about to change in light of work by the ICCA, New York City Bar and the International Institute for Conflict Prevention and Resolution (CPR) on guidance about cyber security in ADR (2018). Worth reading too is the erudite writing of Dr Martin Zahariev in his recent book Data Protection in Commercial Arbitration: In the Light of GDPR, published earlier this year by Lambert Academic Publishing.
What is becoming clear is that the Ministry of Justice, together with senior judiciary, have decided the time has come to divert large numbers of cases out of the under-resourced and over-worked civil courts into the arms of private justice. This could be good for the citizen embroiled in litigation as ADR will bring swifter resolution at lower cost. A downside for HMCTS is the lower court fee income which will be unwelcome in Petty France yet unavoidable as the budget is already being cut, there is a crisis in recruitment to the judiciary and the IT being installed has yet to be fully rolled out as envisaged in Chapter 43 of Lord Justice Jackson's (as he then was) final report following his Review of Civil Litigation Costs in 2009.
Civil justice is becoming a civil litigator's nightmare. The time has come, once again to adapt, as the Common Law has done so often in its long history. Some appropriate adaptations might include:
Managing client expectations appropriately so that ADR not trial is the expected destination
Ensuring retainer letters reflect ADR related advice
Training fee-earners to manage ADR (principally neutral evaluation and mediation)
If not already in place, then tendering for and seeking to agree panel terms with ADR providers in return for the inevitable volume of ADR instructions
Ensuring an online system is in place to provide appropriate tools with which to manage ADR, meet GDPR and cope with the volume
A restatement of the role and place of ADR in civil litigation within England and Wales is on its way and some of these changes may be introduced with the CPR amendments next April. The action in civil litigation is moving from trial to ADR. The time to prepare is now.
Tony Guise is director of DisputesEfiling.com, a provider of efiling platform for the collaborative management of ADR, and a past president of the London Solicitors Litigation Association