Solicitors are increasingly advising on disputes with a stateside element – but without referring clients to a US firm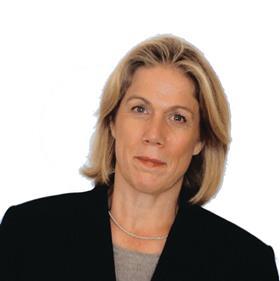 Solicitors throughout the country have clients who do business in the US. Dealings may lead to disputes or even litigation there. Then there is always the fine print on the back of a contract, providing for contractual relations to be governed by (most often) New York law, exclusive jurisdiction in New York courts, and dispute resolution by mandatory arbitration under (say) American Arbitration Association rules in New York.
Formerly, solicitors could assist such clients only by referring them to a US firm with which they had established connections, or to a recommended firm. Such an arrangement was not generally ideal for the client. They would have no (or very little) direct contact with their US attorneys (save for Skype), and, as foreign clients, would have to provide substantial financial retainers before US work was undertaken. The close and supportive relationship built between solicitor and client would be of no avail.
Not any longer. Changes to the temporary practice rules in New York for foreign lawyers, and considerable changes in the substantive law – for instance, to US courts' power to exercise jurisdiction over UK-based disputants – mean that solicitors can continue to act for clients in resolving most disputes involving US parties or US law; and more often than not resolve these cases expeditiously and with substantial savings for clients.
In most cases solicitors are now able to carry on acting for clients, with the assistance of a US-qualified attorney practising in the US and the UK. In practice the relationship is basically indistinguishable from the well-established and successful solicitor and counsel relationship that operates in domestic legal matters.
Solicitors acting for clients on New York matters
New York's multijurisdictional practice (MJP) rule (22 NYCRR 523), effective from 30 December 2016, covers lawyers who are members of 'a recognised legal profession in a non-US jurisdiction' if the members of the profession are 'authorised to practise as attorneys or counselors at law or the equivalent and are subject to effective regulation' in their home jurisdictions. The lawyers must be in good standing everywhere they are authorised to practise. Solicitors are covered.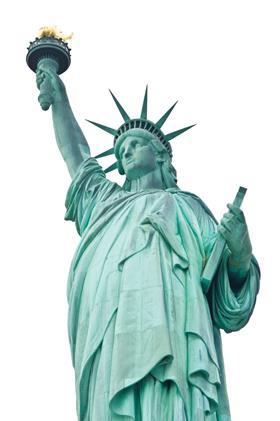 The rule permits such lawyers to provide temporary legal services in New York if the services are:
undertaken in association with a New York lawyer who actively participates in and assumes joint responsibility for the matter;
related to a pending or potential proceeding in which the lawyer, or a person the lawyer is assisting is authorised or expects to be authorised to appear;
related to an alternative dispute resolution proceeding, do not require pro hac vice admission and arise out of, or are reasonably related to, the lawyer's practice in a jurisdiction where the lawyer is authorised to practise; or
arise out of, or are reasonably related to, the lawyer's practice in a jurisdiction where the lawyer is authorised to practise.
As to ADR, solicitors have been entitled to act for parties to arbitrations governed by New York law and/or seated in New York since long before the MJP rule change. This is because New York State does not treat the conduct of arbitrations as the practice of law, and thus foreign lawyers' conduct of New York-based (or governed) arbitrations (or mediations) does not constitute the unauthorised practice of law. Therefore, solicitors who engage New York-qualified attorneys practising in English barristers' chambers can fully participate in ADR on behalf of clients.
Procedurally, most arbitrations can be conducted principally by email, with electronic filings and interlocutory telephone hearings with the arbitrator. As with litigation, very few arbitrations result in an evidentiary hearing (trial) in person before an arbitrator, but even that can be catered for by the solicitor. Solicitors can conduct a New York-based arbitration without New York-qualified counsel (with expert evidence on New York law), but the simplest and most cost-effective approach to arbitrations governed by New York law is to instruct a qualified attorney practising in New York and in England and Wales. Dual-qualified counsel, with UK experience as a barrister, are especially helpful in view of the availability of costs-shifting in most arbitrations. For the most part, the US civil justice system has no costs-shifting.
Solicitors assisting clients in US disputes and litigation
Solicitors' clients may be presented with a demand letter (or other letters of claim) from a US attorney, or may wish to pursue their own remedies in a US court.
When threatened with litigation in the US, the first task will be to assess the merits of the threat, in particular the likelihood that the client's opponent could establish jurisdiction over the client in a US court. In years past, there was little practical point arguing about jurisdiction: the law was unclear, courts tended to favour a plaintiff's right to sue in their home jurisdiction, and the foreign defendant had the burden of challenging jurisdiction principally as a matter of fact. The plaintiff's usual tactic was to impose upon a foreign adversary an onerous and expensive burden of discovery in support of its challenge to jurisdiction, making the exercise effectively impractical.
But the US legal landscape has changed substantially since 2011, with a series of US Supreme Court decisions on jurisdiction over foreign defendants in both state and federal courts. Now, the issue of whether a plaintiff can establish jurisdiction over a foreign defendant is fundamentally a matter of law. Indeed, since 2014 it has been difficult for plaintiffs to bring foreign defendants into state or federal court in the US, and the exercise of challenging jurisdiction has become a matter of (1) objecting to service and (2) filing a motion to dismiss for lack of jurisdiction, supported (usually) by a short declaration of fact and a memorandum of law.
That exercise is performed by New York-qualified counsel appearing in the US court (which they can also do pro hac vice in other US jurisdictions), on the instructions of their UK solicitors. Advice and the organisation of materials is undertaken in the same way as solicitors and barristers would organise procedural steps in UK litigation. Fees are negotiated in the same way, with no need for foreign client retainers. Solicitor involvement complies in every respect with the new rules for the temporary practice of law in New York (or wherever). New York counsel who practise in the UK too will make themselves available to the client and solicitors as needed – the remote contact problem does not exist.
The radical changes in the law relating to jurisdiction over foreign defendants also have substantial ramifications for other aspects of US litigation, such as obtaining evidence abroad and enforcing judgments, including default judgments. Sometimes the lack of jurisdiction in the US is so straightforward that the client is simply advised by NY counsel that it need not respond to the litigation at all.
Furthermore, the substantial hurdles now faced by US plaintiffs in suing foreign defendants make them much more amenable to settlement, which is often negotiated under (or to include) English law, to make it enforceable in the prospective defendant's home jurisdiction. The solicitor has much of the conduct of this aspect of the dispute and it is well within their expertise.
Practical examples
Among other matters, I am currently engaged on the instructions of a UK firm of solicitors in two substantial cases in US courts. The first involved a challenge to personal jurisdiction over a UK-based defendant in New York federal court, which was successful and has now led to additional foreign defendants seeking similar relief. The second involves a dispute over whether a UK-based 'witness' should be ordered to provide disclosure and submit to a US-style deposition in aid of federal proceedings in California.
On the private client side, there is a host of work available to sort out cross-border trust and probate disputes.
Conclusion
What has become clear to an increasing number of solicitors throughout the country and with clients at every level of practice is the substantial, continuing assistance that they can provide to clients who become embroiled in disputes involving New York (or US) elements. Solicitors are not engaged in the practice of US law, but they are now permitted to act with US-qualified co-counsel in the conduct and resolution of US disputes, litigation and ADR.
This is very good news for solicitors and particularly comforting (and cost-efficient) for clients.
Teresa Rosen Peacocke is a barrister and New York attorney at Outer Temple Chambers in London and New York