The Bafta award winning Love Island and X factor host Caroline Flack was found dead at her home in Stoke Newington, London on 15 February. A pathologist found that Ms Flack died from hanging. The inquest at Poplar Coroner's Court took place over two days on 5 and 6 August with coroner Mary Hassell ruling that her death was suicide. The coroner said that Ms Flack had killed herself after an 'exacerbation and fluctuation' of ill health and distress.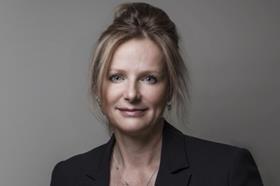 In December 2019 Ms Flack's boyfriend Lewis Burton dialled 999 claiming that Flack had been 'trying to kill him' while he was asleep and that he had a cracked head after being hit with a lamp. When police arrived at the flat Ms Flack had self harmed. She was taken to hospital for a psychiatric assessment and deemed fit for interview. In interview Ms Flack admitted making a 'flicking gesture' with her phone which made contact with Mr Burton's head, but she was surprised to see any injury.
The CPS original decision was not to charge and to invite the police to caution Ms Flack. The CPS guidance on cautioning states that 'a caution is a serious matter. It is recorded by the police and may be cited in subsequent court proceedings. It represents one form of entry into the criminal justice system.' CPS prosecutor Alison Wright told the coroner that police appealed her decision not to charge Ms Flack; 'I have been informed that the police are not willing to administer a caution. The police claim I have taken a biased view of the case because Caroline Flack is a celebrity.'
Ms Flack's mother told the coroner she believed the decision to prosecute was a 'show trial' but giving evidence at the inquest, DI Lauren Bateman denied treating Ms Flack differently because she was famous. DI Bateman told the coroner that she had recommended a prosecution because Ms Flack had not shown remorse for her actions and 'there was no clear admission of guilt.' The coroner suggested that the police officer was splitting hairs in what she considered to be Ms Flack's admission of guilt. Bateman replied: 'In my view, it wasn't a clear admission of what had happened'.
The coroner also pointed out to DI Bateman that remorse is not one of the factors referred to in the guidance for out of court disposals: 'you have accepted that remorse shouldn't have been taken into account, but you did take it into account.'
As a result of the police appeal, a second CPS prosecutor Kate Weiss reviewed the case and concluded that a caution was not suitable. She cited various factors including the violence involved, that Mr Burton was sleeping at the time, that a caution is rare for a domestic violence case and repeated the observation from the police that Ms Flack showed no remorse in interview. However, it appears that by the time of this second review, whatever Mr Burton had told the police in the 999 call, the prosecution was unable to prove whether it was a lamp, desk fan or phone that caused the injury to his head. Ms Flack was charged with common assault which suggests that the prosecution also accepted it could not prove that she had been 'trying to kill him' or that she had 'cracked' his skull as first alleged.
Of course hindsight makes fools of us all, as the saying goes. However, the National Police Chiefs' Council Gravity Matrix is a decision-making tool to assist in deciding if an adult offender can be dealt with by the use of an Out of Court disposal. None of the aggravating factors for domestic abuse listed on the Gravity Matrix were present and one of the two mitigating factors (good character) was present.
The Code for Crown Prosecutors states that 'Prosecutors should also have regard to whether the suspect is or was at the time of the offence, affected by any significant mental or physical ill health or disability as in some circumstances this may mean that it is less likely that a prosecution is required.' The strain that the criminal justice system puts on suspects from an early stage, particularly first-time offenders, cannot be underestimated. There will be suspects who are vulnerable in the ordinary sense of the word but whose issues do not reach the threshold of recognised mental health disorder. One of the difficulties may be that Ms Flack was not suffering from a recognised mental illness with an ICD or DSM classification but nevertheless there is an argument that someone who self harms is 'affected by significant mental ill health'.
According to the coroner, Ms Flack's mental health deteriorated following her arrest. 'I find the reason for her taking her life was she now knew she was being prosecuted for certain and she knew she would face the media, press, publicity – it would all come down upon her. To me, that's it in essence'. Ms Flack's mother wept as she told the coroner; 'I think you've got it spot on'.
Ms Flack's mother also said: 'she became an easy target for cruel and spiteful people who, if they knew the pain they caused, would be ashamed.' At the inquest evidence emerged of the extent to which Caroline Flack struggled with her mental health in the wake of the media storm surrounding the criminal case; she self harmed on the night of the incident, admitted she was suicidal to some of her friends and had taken at least one overdose. A clear picture also emerged of the effect the media storm had on Ms Flack's ability to seek treatment for her mental health; a friend told the coroner that she 'did not want anything to come out publicly that looked like she was having a breakdown'. On the night before she died two friends were so sure that she was having a breakdown that they called paramedics to take her to hospital. It is clear that Ms Flack did not want to go, at least in part fuelled by concerns over her privacy. The paramedics told the coroner that Ms Flack gave them her sister's name, that she denied being suicidal (despite being surrounded by pills) and flatly refused to be taken to hospital.
The coroner asked DI Bateman: 'if presented with the same situation tomorrow, not taking into account what happened afterwards, would you do differently?' When Ms Bateman replied; 'No, absolutely not' Ms Flack's mother could be seen shaking her head at the answer.
One of the legitimate purposes of an inquest is to establish if there are lessons to be learned from past experiences. The first mental health awareness week in the UK was in 2001. The first Leveson enquiry reported in 2012 on the culture, practices and ethics of the press. I would venture to suggest that we have known for many years the lessons to be learned, but struggle to put them into practice.
Samaritans can be contacted on 116 123 or email jo@samaritans.org
Kate Bex QC, criminal barrister at Red Lion Chambers