Democracies depend on legitimate elections. However, elections are under attack from within and without. Not only does the law need to be strengthened, but we need to be on guard against the dissemination of untruths designed to weaken confidence in or stoke fear about the legitimacy of our electoral system.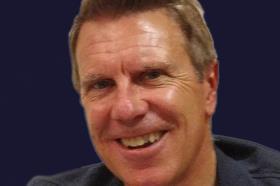 The 2020 US presidential elections in which President Trump exhorted his supporters to '#Stopthesteal!' resulted in fifty election cases alleging election fraud in the US courts. None of these cases was upheld. On 20 January Joe Biden will be inaugurated as the 46th president of the United States.
Although Trump's groundless claims of electoral fraud were rejected by the courts, they found sufficient traction with his supporters to result in the storming of the Capitol building on 6 January.
Events in the US provide an opportunity to look at the efficacy of the United Kingdom legal framework for challenging parliamentary elections.
The law in the UK is complex and opaque. In their 2012 report entitled, 'Challenging elections in the UK', the Electoral Commission highlighted a number of deficiencies.
The Representation of the People Act 1983 does not provide a clear scheme for challenging parliamentary elections. The Act provides that a 'no parliamentary election and no return to Parliament shall be questioned except by petition of an undue election or undue return'. What constitutes an 'undue election' or 'undue return' is not defined.
However, in the setting of time limits for bringing a petition, the Act refers to corrupt and illegal practices. If either of these are proved in an election petition, an election will be invalidated and a fresh election held.
Corrupt practices include bribery, treating (inducing how someone might vote by giving them food or drink), undue influence and personation (impersonating another when voting). Illegal practices include making a false statement about a candidate and making payments for exhibiting election notices.
At the same time but separately, corrupt and illegal practices are criminal offences in their own right. These offences originate in the Victorian Corrupt and Illegal Practices Act 1883.
However, it is only when a winning candidate is convicted of a corrupt or illegal practice that they are disqualified and a fresh election is held.
If anyone else commits a corrupt or illegal act – for example a party supporter - they are liable to be disqualified as a registered voter. However, this does not result in the election being invalidated and a fresh election being held.
Election petitions are heard by specially constituted Election Courts. They are outside the ordinary court system. The Civil Procedure Rules do not apply and so there is no effective means whereby unmeritorious petitions can be dismissed. Bringing an election petition is costly.
Having examined these deficiencies, in their 2020 report on Electoral Law the Law Commission recommended that the grounds for challenging election results should be made clear and accessible; that criminal election offences should be simplified and brought up to date; and that election petitions should be heard by ordinary civil courts.
One of the motivations for reforming election law must be to strengthen public confidence in the electoral process.
Indeed, the Electoral Commission recognised the importance of this when stating in its report: 'Public perception of fraud, even if it is misplaced, can be damaging because it undermines confidence in electoral outcomes'.
However, reforming the law in order to tackle election fraud may not be sufficient to guard against those seeking to manipulate the electoral process.
Trump created a misplaced perception of fraud amongst his supporters and destroyed the trust of a significant number of Americans in their electoral process. Without any evidence, 75% of Trump's supporters believe that he won the election.
Equally malign is foreign interference in the election process. American intelligence agencies concluded that Russia interfered in the 2016 American election and had also sought to influence the 2020 election. This is in the context of research that shows both America and Russia have interfered in over 130 elections around the world, since 1946. In many instances, this interference was said to be decisive of the outcome.
In its Russia report, our parliament's Intelligence and Security Committee found that government and intelligence agencies had failed to conduct any proper assessment of Kremlin attempts to interfere with the 2016 Brexit referendum.
It was 'surprisingly difficult to establish' which government department had responsibility for defending the UK's democratic processes and that 'the UK is clearly vulnerable to covert digital influence campaigns'.
It questioned 'whether the Electoral Commission has sufficient powers to ensure the security of democratic processes where hostile state threats are involved; if it is to tackle foreign interference, then it must be given the necessary legislative powers.'
Any reforms to strengthen the credibility of our electoral process need to take account of these digital threats to democracy.
The storming of the Capitol was shocking but demonstrates the dangers of exceptionalist thinking. The US experience warns against thinking that a populist politician could not emerge here and deliberately seek to undermine the rule of law.
Mark Guthrie is a member of RLConsulting at Red Lion Chambers, London. He is an experienced international election supervisor and election observer.
Sailesh Mehta is a barrister at Red Lion Chambers. He was a founding member of the Bar Human Rights Committee.