The disclosure pilot scheme, which applies to most cases in the Business and Property Courts, came into effect on 1 January and will continue for two years until the end of 2020. As we approach one year into the pilot, we look at how the landscape has developed since its launch.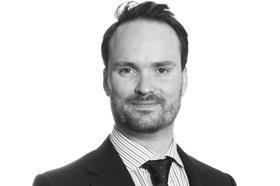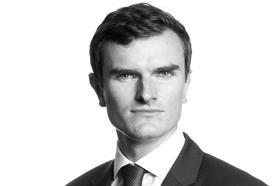 Cultural change
A key aim of the pilot is to ensure that, in the face of ever-increasing numbers of electronic documents, the volumes and costs of disclosure do not become disproportionate to the underlying proceedings. In particular, the pilot envisages a cultural shift towards greater use of technology and away from standard disclosure.
A key change is that parties have no automatic right to extended disclosure unless it is requested and approved at a case management conference (CMC). The pilot allows greater flexibility as to the form that an order might take but provides for a more prescriptive pre-CMC process to encourage information-sharing. This includes the preparation of a lengthy disclosure review document, and specific duties on the parties and their solicitors (backed up by sanctions) to consider the use of technology and cooperate in determining the scope of disclosure.
While the new process increases up-front cost and complexity, the intention is that it will lead to efficiencies and savings later in the litigation process. At London International Disputes Week in May, Sir Rupert Jackson encouraged the disclosure working group to stand its ground against the two-headed hydra of criticism, which would object to the front-loading of cost and increased complexity in the rules.
Disclosure guidance hearings
The pilot provides for parties to seek guidance from the court regarding extended disclosure at brief disclosure guidance hearings of up to 30 minutes. In Vannin Capital PCC v RBOS Shareholders Action Group Ltd, the court was critical of the parties' failure to seek a disclosure guidance hearing ahead of a formal application entailing detailed skeleton arguments and submissions. The court considered that a guidance hearing could have narrowed the issues and saved time and costs. There appears to have been a hesitancy to adopt this new process but 2020 will likely provide greater clarity on how the hearings will operate in practice.
Preservation of documents
The pilot requires parties to take specific and detailed steps to preserve documents, including contacting relevant existing and former employees. The Civil Procedure Rule Committee confirmed in May that, although it would be unusual, this requirement can also extend to employees of a parties' legal representatives. While there was some concern that the burden of contacting former employees would cause difficulties for larger organisations or those with a more frequent staff turnover, there has been helpful (albeit non-binding) commentary from the pilot's disclosure working group that parties should take a proportionate approach by focusing on key custodians only.
Late applications for disclosure
Paragraphs 17 and 18 of the pilot provide for applications in relation to, respectively, a party's failure to comply with an order for extended disclosure and applications to vary orders for extended disclosure. In either case, the party making the application must satisfy the court that the order is 'reasonable and proportionate'. In addition, an application to vary an order for extended disclosure under paragraph 18 must be 'necessary for the just disposal of the proceedings'.
In Ventra Investments Ltd v Bank of Scotland the court held that any difference in the approaches required (to decide if an order should be made) under these paragraphs is 'at most' one of emphasis, and where an order would require a trial date to be vacated (or significantly add to parties' 'already extensive burden' of preparatory work) there were no circumstances in which it was 'reasonable and proportionate' to make an order unless 'necessary for the just disposal of the proceedings' (even to rectify a failure to adequately comply with an earlier order for disclosure).
Known adverse documents
Parties have an ongoing duty to disclose 'known adverse documents' regardless of whether extended disclosure has been ordered.
In Bin Obaid v Al-Hezaimi, the court decided, however, that this requirement was subject to the court's general power to control the admissibility of evidence under CPR 32.1, which the court could employ in accordance with the overriding objective to exclude known adverse documents where their relevance was not 'obvious' and 'compelling' but their late disclosure would lead to procedural unfairness. In that case, the judge considered that an attempt to disclose documents as exhibits to a witness statement shortly before trial provided insufficient opportunity for the other party to respond to or investigate the serious allegations they raised. The judge further stated that there had been inappropriate delay and a prompt application for their disclosure should have been made to allow the court to reach a decision on their status 'in the proper manner'.
2020 and beyond
Notwithstanding some transitional issues, the pilot seems to be welcomed and anecdotal evidence suggests that there has been a greater willingness in the first year to employ request-led model C disclosure in the place of model D (akin to standard disclosure). It now seems likely that the pilot will become a permanent feature of the rules after 2020. As a 'living pilot', practitioners are encouraged to provide feedback via the periodic disclosure working group questionnaires.
Oliver Shipway and Richard Bacon are senior associates in the financial services disputes and investigations group at Eversheds Sutherland