In 2016 it was well received and newsworthy when Lord Justice Jackson used an emoji in a family court judgment to assist the understanding of the 10- and 12-year-old children affected by it.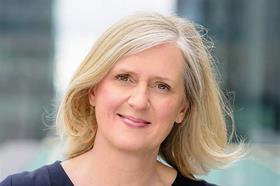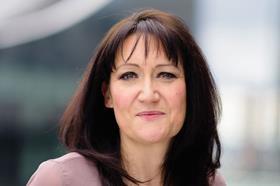 The pandemic world feels different, especially now the lines between work and home life are blurred. We work in a virtual space and are told to pivot and innovate. Given the lack of face-to-face meetings, instant messaging work traffic and the use of emojis to communicate emotion have increased. Younger generations are more prolific users of emojis, but all ages have a few favourites to express the dislocation to home, school and work life caused by the pandemic.
In the workplace we are (just about) up to speed on the difference between banter and abuse. Add in those morale-boosting, team-building, joke-laden WhatsApp groups set up between colleagues in lockdown, and it is apparent that the workplace and methods of communication have quickly changed again.
According to a 2019 survey by Adobe, 61% of employees use emojis at work, with respondents saying emojis help to better communicate thoughts and feelings and connect online. Adobe also found emojis can unlock business opportunities. Over half (58%) of emoji users are more likely to open an email from a brand that has an emoji in the subject line, and nearly half (44%) of emoji users are more likely to purchase products advertised using emojis.
So where does this leave lawyers? While it feels less controversial to want to use emojis in internal communications, law firms may not be quite ready to launch emoji marketing campaigns. And it is quite a step change to reach out to clients or prospects with emojis or use them in work social media. Some do (anecdotally with great success) and there is an increase in emoji use on LinkedIn social media posts. However, according to a 2017 study in the journal Social Psychological and Personality Science, emojis make workers appear less competent and an actual smile is a better way to make a first impression.
But there is a more sinister and complex side to all of this (aside from the risk of what kids are saying without parents realising): emojis are uncovered and their meanings are now interpreted in internal investigations, disclosure review or employment disputes.
The hidden or X-rated meanings behind the innocent-looking symbols can relate to sexual innuendo, drugs or threats of harassment or violence. Often emojis are in texts or other social media apps, so it is harder for investigators to find or interpret their meaning, but now regulators are stepping up their monitoring of these. And in employment cases, even before the pandemic, the appearance in tribunal hearing bundles of screenshots of social media posts, texts or WhatsApp messages between colleagues was becoming largely commonplace, usually (but not exclusively) in harassment cases.
Because emojis are like pictures or caricatures and can convey all kinds of messages, they therefore need to be considered in the context of workplace and professional communication policies, and, unfortunately, conduct potentially amounting to harassment.
One can imagine emojis being used in a way which suggests discrimination on the basis of various protected characteristics – as well as bullying, sexual harassment or financial crime investigations.
Content from social media platforms is potentially disclosable on receipt of the dreaded (but invaluable) data protection subject access request results. While there may not be a 'smoking gun', the use of a 'rolling eye' emoji or the 'Merkel/Putin eye roll meme' might well be funny and entirely appropriate. But consider the effect of having to disclose the same in the context of someone experiencing bullying at work, or a senior manager adopting it when forwarding an email plea for help for more resources for an overworked pharmaceutical team who are worried about making errors in dispensing drugs.
There are risks in not recognising how icons are being used to convey a particular message, comment or meaning, and in what context, given that an employer's liability for acts of harassment by an employee depends on the conduct being exhibited in the course of employment. Where employees are in regulated sectors, the stakes may be even higher for the individual concerned in terms of fitness and propriety.
Will the next generation of investigators and lawyers therefore need to come from the generation that has grown up with emojis? The difficulty is in interpreting what they mean – or the risk of adversely misinterpreting their meaning which could change the tone, context or meaning of a personal conversation that might change the outcome of an investigation or disciplinary. It is a huge task for anyone, or any firm, to monitor or investigate fully.
Many professionals may be oblivious of the hidden meanings behind some of the cute characters. Given the number of people who regularly use emojis and the blurring of work and home life behaviour, compliance, HR professionals and lawyers may want to swot up or find an emoji interpreter.
Sarah Wallace and Sarah Evans are partners at Constantine Law, London