In an increasingly globalised (and regulated) world, there seems to be an inexorable trend for proceedings to become ever more cross-border in nature – and ever more complex. The same evidence may be needed to determine civil proceedings in England and Wales, criminal proceedings in another jurisdiction, and for a regulatory investigation in yet another.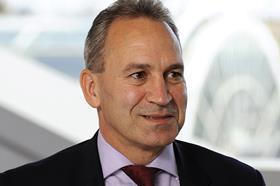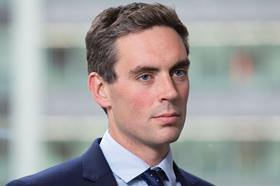 Two recent High Court decisions have emphasised and clarified the English court's approach to evidence.
In Bank Mellat v HM Treasury, the claimant (one of Iran's biggest banks, part-owned by the state) argued that it should not have to disclose non-redacted account statements. Bank Mellat argued that handing over the redacted sections would contravene Iranian banking privacy laws and place the bank at risk of prosecution. This was a weighty concern given that privacy law is a sharia principle enshrined in the Iranian constitution.
Autonomy v Lynch meanwhile is one of the largest fraud claims ever to be brought in the English High Court. A US court had also issued a subpoena against the parent company of certain of the claimants, demanding broad disclosure to the FBI of all documents/witness statements produced in the litigation. The claimants affected duly applied to the English court for permission to hand over that evidence.
Some key principles can be drawn from these two cases.
1. Comity only goes so far. Both judgments emphasised the respect with which the English court held its foreign counterparts. But both judgments held that English rules of civil procedure should, in these instances, trump even the criminal law of other jurisdictions. In the words of Hoffmann J: 'If you join the game you must play according to the local rules.' A foreign litigant before the English court is bound by English procedure in most – albeit not all – circumstances.
2. Comity cuts both ways. Both judgments concerned applicants who feared liability in their home jurisdiction. But the English court considered that the courts of those jurisdictions needed to be understanding in allowing litigants before the English court to comply with English rules. Even if the Iranian/US courts had power to prosecute, they should refrain from doing so.
3. Discretion is everything. The courts must engage in a balancing exercise. The English court would not compel Bank Mellat to breach Iranian law simply to hand over worthless evidence – but here the evidence was vital. The English court acknowledges the public interest in cross-border pursuit of (alleged) fraud. But in Autonomy there was no obvious or pressing need for the material (it would only add to the volumes already compiled, which itself had sufficed for the US court to convict one of the Autonomy co-defendants). Fundamentally, this is a balance-of-harms decision.
4. Beware of rubber-stamping. A foreign court should know its own case better than the English court. That is the English court's starting-point in assessing whether a request for evidence is reasonable. The English court is reluctant to second-guess its foreign counterpart. But increasingly the English court will look behind an evidentiary request where the foreign court has clearly just 'rubber stamped' that request without considering whether the evidence is proportionate/necessary etc. This ties in with the developing jurisdiction in respect of Letter of Request cases under the Hague Convention (pursuant to which a party to overseas litigation seeks evidence from England and Wales to support that litigation). The English court will not interfere with the discretionary reasoning of a foreign court, but that foreign court must actually have engaged in the discretionary reasoning to begin with.
5. Transatlantic fishing expeditions. The English court is reluctant to allow a broad trawl for evidence that may or may not exist. That was an issue in Autonomy. And this is a transatlantic phenomenon. Only recently, the District Court of Northern California condemned the 'unduly intrusive and burdensome' attempt by Eurasian Natural Resources Corporation to question former deputy prime minister Nick Clegg in support of English proceedings, describing it as a 'fishing expedition'.
6. Degrees of compulsion. 'Compulsion' is not a monolithic concept. The English court recognises that in practice there are degrees of compulsion in different jurisdictions. Disclosing documents in alleged breach of Iranian privacy law may be an offence in Iran. But these documents could be protected with ciphering and a confidentiality club. The claimant in Bank Mellat was part-owned by the Iranian government and needed to make disclosure in order to pursue sizeable claims from which the Islamic Republic would benefit. Was Iran really going to prosecute? Unlikely, according to the Court of Appeal. Similarly, the Autonomy applicants were supposedly 'compelled' to give up documents in their 'control'. But none of them was a party to the relevant subpoena – their parent was. And the US court's definition of 'control' for the purpose of the subpoena was 'the legal right to obtain documents upon demand'. The English court did not think that the Autonomy applicants did have that right, given that they needed to ask permission of the English court.
All of this may put foreign parties in an invidious position vis-à-vis their own regulators, and in situations where proceedings are afoot in multiple jurisdictions. But rigorous procedure is a corollary of a fundamentally fair legal system, and this is a key reason why foreign litigants might bring claims in this country. Moreover, the courts can temper procedure by discretion. These cases seemed clear-cut, but the respective courts left open the door to a balancing exercise where different facts might lead to a different decision.
John Bramhall is a committee member of the London Solicitors Litigation Association, and Julian Bubb Humfryes an LSLA member