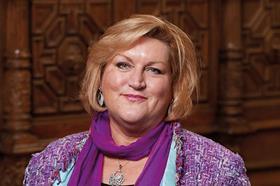 For those of us who have had the misery of renewing professional indemnity insurance this year, I have news for the rest of you as you come to renew. Expect price hikes of more than 100%. Yes, that is correct. The best quote I had was 70% more expensive than last year and the worst was a 300% increase (the PII industry is talking of a 30% increase, which is wildly optimistic. I have yet to speak to a firm that has managed to obtain cover for anything like that). Also, bear in mind that many will find it impossible to get cover. For reasons that are not clear, the insurers have pulled away wholesale from insuring smaller practices.
So what is driving this increase? In our case, we have a 14-year clean claims record (we are 14 years old). We work in an exceptionally low-risk area of law – we are intellectual property specialists and do not stray out of our area of expertise. Our turnover is down this year and, as we had invested heavily in systems, software, skills and training well before the pandemic, the PII increase was not because of any level of fault on our side. Indeed, given how resilient our people and systems were, I had expected our cover to cost much less, because by any measure of risk it certainly should. But then I had not accounted for, nor did I understand, the insurance oligopoly that is sustained by the Byzantine business drivers in the insurance industry.
Role of the SRA
However, the insurance industry is not the only problem here. Indeed, the regulator also needs to be held to account. Because I do not want to put you to sleep, I will not go into detail about the extraordinarily wide cover our own regulator has required us to get – other than to say it is not merely gold-plated but in some areas it has platinum bells and whistles.
I will quote three of the onerous conditions that all solicitors' PII must have as a minimum:
a threshold of at least £3m worth of PII cover;
uncapped defence costs; and
the insurer must continue covering the law firm, even if premiums are not paid.
The vast majority of law firms have no need for this level of cover, but we are all obliged to pay for a policy that includes it.
Our regulator does not differentiate our practices at all. Nor does it appear to accommodate the growing number of smaller specialist practices or new business structures which are driving up standards and accessibility for consumers and driving down costs.
To add insult to injury, insurers do not differentiate law firms either. Indeed, the fact that we have invested in state-of-the-art software for, inter alia, case management and all aspects of practice management, have exceptionally well-trained and supervised staff (all our junior staff are educated to at least a master's level in our area of expertise) and that we have a completely blemish-free claims record, received virtually no level of inquiry from the insurers on the application forms. What featured large in every application was our financial position (one insurer has even asked for personal guarantees). In case you were wondering what prompted that request, it is because insurers must maintain cover, even if the insured defaults on payments of the premium. However, despite the fact that we have weathered the pandemic, kept trading with no government support from furlough schemes, and cut overheads in line with our decreased turnover, the insurers have decided to ceremoniously slaughter our economic recovery with a vastly increased premium.
There can be only one casualty in all of this – the consumer of legal services. The gun is loaded by the regulator and the trigger is being pulled by the insurance market. The massive growth of people operating outside the regulated regime is just one consequence of this cost increase.
Real reason for costs rise
The truth is the insurance industry is in turmoil. Lloyd's chief executive John Neal has called the pandemic 'the most expensive market event in history', dwarfing other disasters such as hurricane Katrina and 9/11.
Other features of this perfect storm include legislation which requires insurers to have more spare capital in the market – a form of paranoia that seems to have crossed the threshold into legal PII underwriting. Can you pay for your law firm to continue to trade because the insurers are worried that they may not be able to? In other words, how liquid are you? If the insurers think you are not, then you can forget PII cover.
The last few years in the UK have been particularly bad for insurers, for several reasons. There are many more property claims because of losses due to fires, storms and high-rise building issues. There are also lump-sum pay outs in complex personal injury cases which have also inflated insurers' losses in the last two years. Last but not least, the insurance industry is bracing itself for pandemic claims for business interruption and associated losses, some of which will keep the courts and the loss adjusters busy for years. Which just goes to show that no one expected a pandemic of this size or duration.
Way forward
The solution has two elements. First, the regulator has to change its minimum terms and conditions of insurance. It is high time it recognised that one size does not fit all and that to configure the market in such a way is to force the profession into bigger and bigger practices with larger overheads who can absorb the costs – thereby reducing access to good lawyers and pushing up costs. It is also a great way of keeping out market disruptors and new legal entities. In simple terms, the profession is limiting competition, which is never a good look.
There are only 12 insurance companies covering PII for solicitors – a limited pool which means there is little choice and also less competition.
Second, the profession must look to itself to secure insurance cover using the model of a mutual insurance company which covers its members at or near to the cost of cover. Where applicable the scheme would return profits to those who have paid for it. It would mean the profession would also have to ascertain where the real risk of claims arises, but that would be no bad thing, would it? That needs detailed analysis in any event. From what I have seen, the only people who comment on that are insurers, and then not constructively. We need an objective review and analysis of trends and influences.
A mutual company or companies would be invested in the long term of the profession. Their priority would be to serve policyholders who own the company. They would provide cover at cost and their purpose would be aligned to that of the majority of the profession who are not likely to have large negligence claims. In any event, it would make the profession look at its own bad actors and either admit or omit them.
The challenge is that we would need to make the profession work together and put in the capital required to change the way we insure the risk. We would also need to analyse where those risks arose.
The benefit would be that practices such as mine could actually afford to trade and would not be burdened by insurance losses that bear no relation to risk. It is too late for 2021, but the profession needs to organise this for 2022 so that we can all look forward to a solution to something that is utterly out of control.
In the words of Martin Luther King: 'We may all have come on different ships but we're all in the same boat now.'
Elizabeth Ward is principal and founder of Virtuoso Legal