The High Court decision in PJSC Tatneft v Bogolyubov & Ors [2020] EWHC 2437 (Comm) has been touted as a welcome clarification that communications with foreign lawyers (in particular in-house legal teams) are subject to legal advice professional privilege, provided that the individuals in question are conducting themselves in the capacity or function of a lawyer.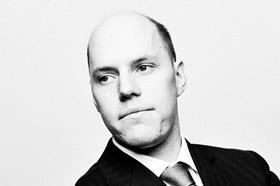 The decision also confirmed that foreign lawyers need not be 'appropriately qualified' or regulated as 'professional lawyers' for the privilege to apply. Indeed, for foreign lawyers there is no qualification requirement at all, in stark contrast to English advisers, who must be 'members of the legal profession' (see R (Prudential plc and another) v Special Commissioner of Income Tax [2013] UKSC) – much to the chagrin of accountants providing tax advice.
Can this divergent approach towards foreign and English advisers, and the practical problems it creates, be maintained?
PJSC Tatneft v Bogolyubov & Ors
The case concerned a claim by Tatneft, one of Russia's largest crude oil companies, against four individual defendants. Tatneft claimed some $334m in damages, and in 2016 it obtained a worldwide freezing order which prevented each defendant dealing with or disposing of their assets up to £380m.
When providing disclosure, Tatneft claimed legal privilege over communications with its legal advisers and in-house lawyers. The second defendant asserted that the communications with in-house lawyers were not subject to privilege because, under Russian law, in-house advisers were not 'advocates' (members of the Russian bar) and therefore not 'appropriately qualified' so as to engage privilege. Under Russian law, the concept of 'advocates' secrecy' (the principle closest to the English concept of privilege, though it is a very different approach) only applies to advocates, who must be self-employed and may not work in-house.
The court ruled in favour of Tatneft and held that communications with the in-house legal team were subject to legal advice privilege, on the basis that (i) legal advice privilege applied to in-house lawyers (R (Jet2.com Ltd) v Civil Aviation Authority [2020] 2 WLR 1215); and (ii) as a matter of policy, the English court would not make any enquiry into the national standards, training or regulation of foreign lawyers in determining whether the privilege should apply.
In relation to the latter point, Moulder J recognised that there was a tension between the approach she determined should apply to foreign advisers in Tatneft and the approach to English advisers confirmed by the Supreme Court in Prudential. In Prudential, the Supreme Court held that privilege could only apply to advice given by 'members of the legal profession' and not, for example, accountants. Lord Neuberger in Prudential was also mindful of this tension: 'Such principled justification as there is for the restriction of [legal advice privilege] to lawyers seems to me to be further undermined by the extension of [legal advice privilege] which the court has approved to all foreign lawyers, without (it would seem) regard to their particular national standards, regulations or rules with regard to privilege.'
The reluctance, or inability, of the English court to enquire into the qualifications or regulations of foreign lawyers is understandable, as anyone who has tried to explain the difference between solicitors and barristers to a US attorney will agree. But is the twin-track approach (functional for foreign advisers, qualification-based for English advisers) which has now been confirmed sustainable?
Compounding confusion?
On the facts of Tatneft, it is understandable why commentators have welcomed the judgment. Certainty is obviously welcome for clients in understanding whether their communications with an in-house legal team are privileged. The English courts have had to grapple with different approaches to privilege in a European context. For example, in competition cases European law does not recognise advice given by in-house lawyers as being privileged, whereas it is under English law. A twin-track approach is therefore not necessarily problematic.
However, the facts in Tatneft appeared not to be contentious and there was no dispute about whether the in-house legal team were 'foreign' lawyers. But change these facts and the outcome becomes much more uncertain. Take, for example, the following scenarios (assuming that the in-house lawyer is not 'a member of the legal profession', but the 'functional test' is met).
The relevant in-house lawyer is an English national, but has worked abroad as part of the in-house team for a foreign company for their entire career.
An English national, who has recently moved abroad to join the in-house legal team of a foreign company. What if the adviser was only intending to work abroad for a short period, for example on secondment?
A foreign-based in-house legal team providing advice to an English company. Would it matter whether the individual was an English or foreign adviser, or if the advice was in relation to English or foreign law?
A member of an in-house legal team based abroad, but who regularly works in England. Would it make any difference to the issue of privilege whether the advice was given while in England or abroad?
One can imagine any number of factual scenarios where one may end up with different conclusions as to whether privilege applies, depending on what may turn out to be fine questions of fact.
It may be that the policy considerations underlying Tatneft were so fundamental that the courts are willing to deal with these different situations as and when they arise. However, the position remains uncertain, albeit of a different kind to that which Tatneft aimed to avoid. It will be interesting to see if the adoption of the 'function' test for foreign lawyers will provide further support for doing away with the principle that privilege only applies to 'members of the legal profession' in this jurisdiction. Although reaffirmed in Prudential, that principle will surely be tested again.
Jason Woodland is a committee member of the London Solicitors Litigation Association and partner at Peters & Peters