If you have ever visited a coffee shop you will recognise the range of options can be confusing, but coffee is coffee and freelance solicitors are solicitors
From the 25 November 2019 solicitors will be able to set themselves up to compete independent of law firms with law firms and other legal service providers. The introduction of 'freelance solicitors' has caused controversy and some confusion. These are solicitors who will be: self-employed; cannot trade through an LLP or company; must trade in their own name; cannot employ anyone else (subject to a limited exception); cannot hold client funds or use a client account and must tell clients about their status. It is a model that looks very similar to the existing direct access barrister model. The bar should be very concerned about the model.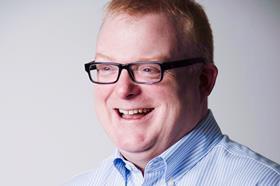 The Solicitors Regulation Authority (SRA) guidance issued in July 2019 outlines that freelance solicitors – what the SRA are currently calling SRA-regulated independent solicitors – can join chambers. My guess is many will do so – the support and complimentary skills of colleagues will appeal as will the true independence of choosing to do work or not which arises in the chambers model.
Around 25% of the total income at the bar now comes from direct access work with 75% then from the referral model using solicitors and other suitably qualified professionals. Some practitioners will work almost exclusively on the direct access model and for others it will be a smaller percentage. For solicitors who are advocates, who are non-transactional, the model may appeal. Solicitors for whom this will work well typically have years of direct client experience and contacts. The direct access model relies heavily on those who seek out the direct access barrister.
In my talks for professionals over the last few months or so I have explored the freelance solicitor model using the analogy of coffee. Freelance solicitors are going to be instant coffee – easy to make from an SRA registration perspective, cheap and accessible to most. By contrast a specialist law firm (such as mine) or a specialist QC by design are aiming at a specific market, niche so to be inaccessible to those not served by us and focusing on the niche market needing our in-depth expertise who thus are prepared to pay for that expertise and experience. In contrast to freelance solicitors, we are not for day-to-day consumption. We are the exclusive blend found in your independent coffee bars. In the middle you have the bulk of the market serving everyone else, the law firms and barristers who are your high street coffee shop who meet the needs of the majority of clients and are accessible in terms of a price point to most potential consumers not least as the 10,500 odd firms range in terms of the fees charged.
The SRA is motivated to try and engineer competition and particularly address the perceived unmet legal need of consumers and small business who are put off by the potential high costs of accessing legal advice. They are trying to create a market of instant coffee drinkers. My reading of the market is that it is the market of the direct access bar and the unregulated providers for wills, HR and unregulated legal services, so it's not the market of the majority of law firms.
In theory someone working alone, on less expensive insurance and without the overheads of staff should be cheaper. The model of both the direct access barristers and freelance solicitors, though look strikingly similar at first, differ in some important respects. The freelance solicitor with lots of connections is going to pick up work which is cost sensitive and when someone is not put off by an individual working alone with support has a competitive edge. It's a product which will appeal to some. For potential freelance solicitors the opportunity to compete with the direct access bar is a good one – it's a market which exists, which their skills of client handling, advice using that knowledge and expertise works. The fact that solicitors frontline contacts are typically other professionals such as banks, IFA's, accountants, estate agents etc all gives the freelance solicitor market the edge over direct access competitors. My prediction is that this instant coffee solicitor model may be drunk quite widely.
If you then factor in that direct access barristers can not conduct litigation, send or receive correspondence, issue and serve proceedings, manage a clients general affairs or instruct an expert witness and the attractions of freelance solicitors as their competitors start to emerge: the model is more flexible, the service more comprehensive towards the needs of consumers and small businesses as no restrictions exist of the steps to be taken on a client's behalf in litigation or in a transaction. It will thus appeal to those currently poorly served by the limited scope of the direct access barristers because it is a superior instant coffee product.
Will freelance solicitors compete with established law firms? Yes, but law firms are not generally serving those direct access clients anyway and we know that the model of freelance solicitors will not appeal to every professional coming with personal liability being a sole trader model. Most law firms conduct a cost/benefit review and often do work which would rather not or advise the client to do it alone. Here clients will engage with a legal service provider and learn that the costs perception are often not correct as, for example, many HR consultancies offer employment law advice at a cost far in excess of an employment solicitor. Expect more work to filter into law firms as freelance solicitors use their long-established contacts to refer to trusted colleagues who will thus refer back the work which does not appeal to the law firms.
Freelance solicitors are not ideally placed to undertake transactional work – they cannot hold money in a client account - so they will often wish to establish other sources to serve their clients on these and again forward-thinking law firms will spot the opportunity to work in a mutually beneficial way. Recently I have been instructed by multiple parties to prepare for such arrangements.
The impact of freelance solicitors as with any major structural change is uncertain but the market most at risk is the direct access bar whose members are already struggling after LASPO and to compete with the unregulated market that already exists. If they also do legal aid work through solicitor clients the pressures are greater still. Adding a regulated market in freelance solicitors just ensures the pressure on the bar is greater than for law firms in the short to medium term.
In a recent podcast for the Law Society I discussed the pros and cons of becoming a freelance solicitor - you can access it here for free. If the model appeals it's a good starting point along with the Law Society's factsheet on the issues. The Law Society practice note published recently, which I was commissioned to write, contains lots more detail as well.

If you have ever visited a coffee shop you will recognise the range of options can be confusing, but coffee is coffee and freelance solicitors are solicitors. My coffee? No milk, no sugar but delicately hand roasted please. If you think being a freelance solicitor might appeal think about your market, create a business plan and treat the freedoms coming in as a chance to review what your preferred drink is.
Paul Bennett is a regulatory solicitor and partner advising solicitors, barristers and law firms with Bennett Briegal LLP