In recent years UK courts have continued to be the preferred forum for international disputes. About 75% of parties are from abroad. But how would a no-deal Brexit affect dispute resolution in England and Wales?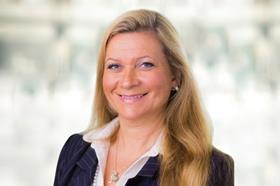 Last September the UK government published guidance: 'Handling civil legal cases that involve EU countries if there's no Brexit deal.' This outlines how the rules for cases involving EU countries would change in that event. If no-deal Brexit were to happen, the Recast Brussels I Regulation 2015/2012 (Recast Brussels) would not be applicable and court orders made in the UK would no longer be enforceable in the EU.
Under Recast Brussels, the rules help determine whether a case should be heard when cross-border issues are raised between the UK and other EU jurisdictions. They also enable the recognition and enforcement of civil and commercial judgments between UK and EU countries.
The UK will no longer be part of the EU's civil judicial cooperation framework in the event of no deal. In short, there would be no agreed EU legislation for civil judicial reciprocity between the UK and EU countries. Until now, such cases have been dealt with by international conventions and EU regulations, which apply to the UK either because it is a signatory or by virtue of its EU membership. However, in the event of no deal, the EU regulations that operate on the basis of reciprocity will not to apply to the UK. In addition, the international conventions, which currently only apply to the UK because of its EU membership, will end, unless a deal is negotiated or the UK rejoins the convention. Therefore, unless alternative reciprocity arrangements are negotiated on exit, the local law of the relevant jurisdiction will remain. This is already the case when seeking to enforce a UK judgment in a non-EU member state – for example, the US.
If proceedings are commenced pre-Brexit in the UK, and before the transitional end date of 30 December 2020, it is possible that the present reciprocal enforcement regime will still apply.
Other key legislation includes:
Rome I and Rome II Regulations These rules govern the choice of law provisions in international disputes. The regulations do not rely on reciprocity and so parties would continue to be able to elect the law that governs their disputes, both contractual and non-contractual.
Lugano Convention This governs enforcement of judgments between the UK, Iceland, Norway and Switzerland. Common law rules would apply instead of the convention.
2005 Hague Convention This governs choice of court agreements. Signatories include the EU member states, Singapore and Mexico. The convention would cease to apply to the UK. However, the UK plans to rejoin the Hague Convention in its own right.
Will UK courts be less attractive?
In January this year, the European Commission issued a guidance note to EU member states encouraging the remaining EU jurisdictions to develop forums for international disputes. Some European commentators have suggested that this could be a threat to the courts in the UK.
The increasing revenue generated by international court users runs into billions of euros. Brussels, Amsterdam, Frankfurt and Paris have commenced initiatives to attract foreign court users. For example, early last year the French minister of justice moved to establish a new protocol for proceedings before the International Chambers. This was done to establish an international forum where foreign commercial parties would be able to submit disputes.
What about arbitration?
If contracting parties want to include an English choice of law and jurisdiction clause, consideration should be given to whether the business and its objectives would be best served by an arbitration clause. Amid the continuing uncertainty, arbitration might be the preferred option and a further clause could provide for the choice of jurisdiction to be reviewed post-Brexit.
The New York Convention 1958, to which over 150 countries are signatories (including EU member states), provides for an agreed process for enforcement of convention country arbitration awards. It is feasible, therefore, that more parties will be attracted to using arbitral clauses as a potential dispute resolution mechanism. Arbitration clauses will negate some of the uncertainty that practitioners currently face in a no-deal Brexit landscape and the enforceability of UK judgments.
A further question remains regarding UK court powers in the event of a no-deal Brexit. UK courts may resurrect the use of anti-suit injunctions to prevent parties commencing court proceedings in an EU member state in breach of an arbitration agreement. In a no-deal scenario, UK courts will no longer be bound by decisions of the CJEU. This position was previously established in Allianz SpA v West Tankers 2009, where the court held that an anti-suit injunction obtained in the English courts against a party who brought court proceedings in Italy, in breach of an arbitration agreement, was incompatible under EU Law.
An anti-suit injunction is a useful weapon in cross-border disputes seat of arbitration. As English courts may be less fettered post-Brexit to order anti-suit injunctions in respect of court proceedings brought before EU member state courts, London will remain a preferred choice as a seat of arbitration.
Brexit health check
For international clients, reviews of existing and future contracts should be undertaken to identify:
Dispute resolution mechanisms;
Whether cross-border enforcement may be an issue;
Whether arbitration could be a better alternative;
Likely timing of issuing proceedings and consequences pre- and post-Brexit;
Specific local law advice.
The Law Society's no-deal Brexit guidance can be found here.
Donna Goldsworthy is a partner at BDB Pitmans and a member of the International Litigation and Arbirtration Group