The global coronavirus pandemic has changed the world in ways we would never have expected, and its effects have been felt in every part of our everyday life, not least at work. That said, however negative and challenging the crisis has been, unexpected and promising green shoots have emerged.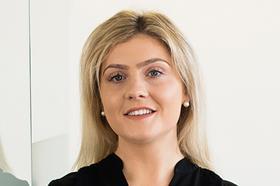 In the world of business, companies of all shapes and sizes have had to adapt to a completely novel way of working, and that has involved a heavy reliance on technology.
The legal sector — not always considered a technological leader within the economy — has also had to adopt new technology in order to survive.
But how will this technology impact the industry once the pandemic is over?
A total shift
According to a survey conducted in 2019 by the Office for National Statistics, of the 32.6 million people in employment at the time, fewer than 30% had worked from home and only 1.7 million reported working from home 'regularly'.
However, the coronavirus pandemic has obviously led to a total shift in the prevalence of home working in almost every industry of the economy, and the legal sector is no different.
As a result, video conferencing technology has become so commonplace that referring to it as a 'new technology' within legal today would not seem quite right.
In addition, many firms and in-house teams have been forced to adopt and adapt to software-as-a-service (SaaS) and cloud computing systems and reduce their reliance on traditional on-premise systems.
Due to the speed at which these cloud technologies had to be deployed as the UK went into lockdown, more traditional firms that might once have hesitated at the idea of changing their on-premise system have had to do so with little time to consider it, ushering in a more technologically advanced and flexible future for these companies.
In addition, use of email for correspondence both internally and externally with clients has risen significantly, as well as the use of electronic signing software to deal with sensitive and important documents that cannot be signed by hand in line with Covid-19 guidelines. Will solicitors who have found that they can save significant time dealing with paperwork give it all up once they return to some semblance of normality?
These technologies and tools all tend to get credit for giving legal professionals an enhanced ability to work effectively and efficiently in challenging conditions, but their impact is more far-reaching than that.
By employing technology that means legal professionals can work from anywhere in the world, firms are suddenly able to widen their available talent pool and attract the very best candidates, even if they live nowhere near the traditional HQ.
Given how deeply these technologies have penetrated our working lives in the sector in such a short period of time, it appears unlikely that they will be going anywhere fast once the coronavirus crisis subsides.
That said, experts have still called for the typically conservative sector to make sure they continue to make bold technological decisions from now on and fully commit to staying ahead of the curve.
Rick Seabrook, founder of law firm technology consultancy Panoram, said that law firms should strive to try and compete with the more technologically innovative and progressive finance companies to avoid going backwards.
Speaking at an online event, he stated that law firms had to be willing to bring in 'disruptors' — those who are committed to doing things differently — who might normally be more excited about the world of fintech, as agents of change within the sector.
It was suggested that legal leaders should avoid simply hiring people who are similar to themselves and, while these disruptors can be abrasive, this is ultimately what is required in the early stages of successful digital transformation.
A modest pre-lockdown technological revolution
The truth is that, while the sector has a reputation of being traditional and conservative, the legal industry was already in the midst of a modest technological revolution even before the lockdown.
For instance, some of the bigger firms, such as Allen & Overy and Clifford Chance, had already established 'legal technology incubators' in order to develop innovative technological solutions to their own company-specific challenges.
In addition, many of the more progressive firms and solicitors had started to employ digital dictation, AI contract review software, website chatbots and an enhanced web presence with the aim of improving efficiency, productivity and profitability.
Will it continue?
In order to take advantage of the benefits of legal technology in the long run, firms will need to continue to trust that technology can have a positive impact on their business in regular, day-to-day operations. Adoption of new tech should not only be seen as a step to take during an emergency, but a constant evolution towards becoming a more technologically advanced company.
Businesses will also need to ensure that they achieve a healthy balance between gaining efficiencies from technology and maintaining the essential element of human connection that is necessary to build trust with clients.
Will the legal-tech revolution continue to gather pace once the sector returns to normal after the crisis, or will it all come to an abrupt end as firms revert to their conservative type? Only time will tell.
Faith Kelly is a principal consultant at Sellick Partnership