There has been an eruption of innovation in legal technology – and the role of the lawyer is evolving in consequence. From law firms and corporate practices, to the operation of the court system and management of documentation, technology is changing what we do, how we do it and where we can do it from.
PwC's annual law firm survey 2019 found that eight of the top 10 firms identified technology as the key change in growth in the next two to three years. In November 2019, the Law Society published a paper, Lawtech: a comparative analysis of legal technology in the UK and in other jurisdictions, recognising the need for domestic lawyers to stay informed and up to date to remain competitive.
So what do we have to look forward to?
Automation of legal processes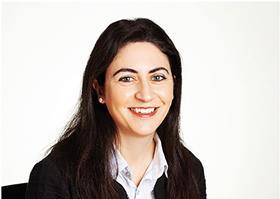 Automation tools are reducing administrative costs, while introducing efficiencies and competitive advantages. Legal professionals are becoming increasingly proficient in an array of software covering word processing, spreadsheets, telecommunications, e-billing, database management, presentations and legal research.
Document review
As a result of digitisation – particularly the increasing dominance of email communications – there is now an ever-growing volume of data available. The evolution of AI means that machines can be trained to find relevant information quicker and more accurately than a human.
E-disclosure tools make it possible to sift through hundreds of thousands of documents simultaneously, removing duplicates and implementing agreed search terms. The technology can then generate indices and make the relevant documents available to the other side. Consequently, the human time required to check results and consider issues arising may be reduced significantly.
E-disclosure platforms enable information to be stored and shared efficiently by (for example) allowing the tagging of electronic documents as relevant to a particular issue in dispute, and notes to be made of whether a document is helpful or unhelpful. Also, if used properly, electronic document management may streamline the process of producing witness statements.
There is a growing acceptance by the courts of the use of technology to facilitate disclosure; and technology underpins the Disclosure Pilot Scheme.
Information capture
Collation platforms and online portals provide ready access to documents and key information. Clients and their legal advisers can share documents easily without worrying about email size limits. It is of course necessary to bear in mind applicable GDPR and confidentiality considerations. But such systems also allow the sharing of data with third parties, such as translators and disclosure providers. Online collaboration enables clients to be kept up to date with case progress at less expense of lawyer time.
Agile working
Being able to access office computer systems and client data at home, on the move or at client sites in the same manner as if you are physically in the office, means that agile working may benefit rather than negatively impact a firm's ability to deliver services to its clients. It can facilitate greater efficiency and enable people to work in a way that suits their own work and lifestyle better, while still meeting client needs. It is, of course, paramount that agile working does not come at the expense of the security of data and firms' IT systems. It is therefore important that lawyers understand how to protect client and firm data and ensure that their devices, both in and out of the office, are secured to the highest levels and that data sharing and networks are protected.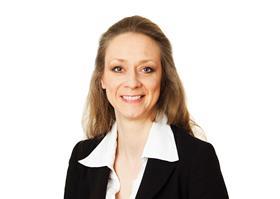 Is this all good news?
Increased efficiency and accuracy can only help the client and enable a firm to flourish. However, until strong AI takes over, one should remember that any computer system is only as good as the humans who designed it, operate it and feed it data. Systems and results need human monitoring and checking. We cannot relinquish responsibility to machines.
Experience also tells us that personal chemistry and relationships will always be the foundations of any successful practice. No machine can replace this… yet.
Working from home can offer huge benefits, whether it be eliminating the dreaded commute, or allowing extra time to deal with personal matters. However, being able to interact with colleagues in person, having a physical sense of being part of a community and the opportunity to bounce ideas off others are important. Many a trusting relationship is built talking nonsense by the coffee machine. There is also the risk of the demarcation between work and home becoming irreversibly blurred and people not being able to switch off from the stresses of work (or vice versa). This may adversely affect mental wellbeing and personal relationships.
The future
Lawyers are instinctively risk-adverse but the successful ones recognise the inevitability of change and opportunities. The introduction of technology requires investment of finance, time and resource. However, the steady march of technology and client and staff demands mean we must embrace the use of legal technology. It is vital to enable legal professionals to collaborate flawlessly with colleagues and clients, and to keep up with other professions and businesses. We must, however, not forget to be mindful of each other and not lose the ability and opportunity to communicate with each other personally. Machines think in binary terms and sometimes things are not that simple.
Sophia Purkis is a member of the London Solicitors Litigation Association executive committee and a litigation partner at Fladgate LLP. Nadia Osborne is a senior associate at Fladgate.