Ever thought of adding another dimension to your practice through qualification in the Caribbean?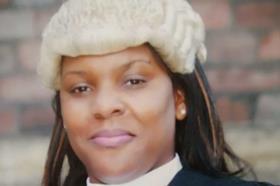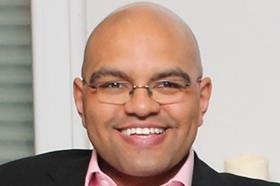 The Caribbean's amazing people, lovely islands and idyllic climate are enticing many lawyers to consider broadening their legal practices and having the best of both worlds: quality legal work and quality of life. Each island is a distinct, individual nation state despite having common features as a result of being former colonies of various European powers in the 16th and 17th centuries. Consequently, the legal system of most Caribbean countries is mixed and predominantly based on the laws of its former colonial administration.
The Commonwealth Caribbean describes all English-speaking Caribbean countries – with a commonality of being administered by, and gaining political independence from, the UK – which are geographically situated in the West Indies. The region is made up of dependent British overseas territories and independent states.
The legal systems of the English-speaking Caribbean islands can be summarised as being English common law, except where modified by local legislation. Notable exceptions include Saint Lucia, which has an underlying French civil code similar in content to the Napoleonic Code and Quebec law, and the Republic of Guyana, which has a hybrid law heavily influenced by Roman/Dutch principles.
The court system largely reflects English practice and heritage, with familiar customs and modes of address for a hierarchy of courts modelled on English antecedents, and with broadly similar procedural rules for criminal and civil practice. In fact, many Caribbean states still have the Judicial Committee of the Privy Council as their final court of appeal.
Legal concepts in the Caribbean can differ from English practice in that each island has a written constitution which is referred to as supreme. Jurisprudence from the EU is highly persuasive in the Caribbean, as the fundamental rights and obligations enshrined within the constitution(s) are usually textually based on, and in most cases identical to, the European Convention on Human Rights, which was enshrined in the UK by the Human Rights Act 1998.
Professional legal training in the Caribbean is co-ordinated by the Council of Legal Education, established by the Treaty of Chaguaramas. This treaty also established the Caribbean Community and Common Market, later known as CARICOM. It was signed on 4 July 1973 in Chaguaramas, Trinidad and Tobago. The council has the following institutions located in three countries from the region:
Norman Manley Law School, Jamaica;
Hugh Wooding Law School, Trinidad; and
Eugene Dupuch Law School, The Bahamas.
They facilitate both a six-month and two-year programme for students.
If you are already qualified in England and Wales, the six-month course would be taken and it is a requirement of the course that residency and study within the jurisdiction must occur for the duration of the six-month period, although the pandemic has forced the institutions to deliver the course to those overseas via distance learning. On successful completion, students are awarded a Legal Education Certificate (LEC).
The topics covered on the six-month course are traditionally those covered by the LLB and LPC, namely civil and criminal legal practice, constitutional law, legal systems, accounting and the law of office management. Thereafter, you are required to complete 10 weeks of in-service training at a local firm, as well as court report observations. Those embarking on the two-year course will encounter a more in-depth and intense period of study covering probate, conveyancing, family law and advocacy.
Admission to practise is of right to holders of the LEC. Obtaining the LEC entitles the holder to practise across the wider Caribbean, not just in any single island jurisdiction. However, it is possible to become admitted to islands such as BVI and St Vincent and the Grenadines (as solicitors only), Saint Lucia (as an attorney at law with full rights of audience) and Grenada (as an attorney), following five years of practice in a common law jurisdiction. The usual process to apply for admission is by way of a fixed date claim form, swearing an affidavit on oath to confirm your identity and qualifications, and receiving a supporting affidavit from a local attorney. The hearing of your application to be admitted will then occur.
Lawyers are generally called attorneys at law. There is generally a 'fused' legal profession throughout the Caribbean, with no distinction between solicitor and barrister, save in those select Caribbean states which allow for admission as a solicitor only.
There is limited oversight or regulation. Most of the Caribbean islands either have – or are in the process of adopting – a Legal Profession Act that governs, among other things, the admission of lawyers. Continuing professional development, operation of the bar councils and discipline/ethics are also covered by the act.
Prominent lawyers who have become dual-qualified are Lord Gifford QC (Jamaican bar, called 1990), Baroness Scotland QC (Commonwealth of Dominica bar, called 1978), Leslie Thomas QC (Commonwealth of Dominica bar, called 2003, and Antigua and Barbuda Bar, called 2008) and John McKendrick QC, (BVI bar, called 2013).
There are many benefits of being dual-qualified. These include, but are not limited to, being able to conduct international advocacy; act in company, commercial, and probate matters; handle land transactions; and act in international trade disputes/arbitration, to name but a few. Dual-qualification in the Caribbean will undoubtedly enhance your day-to-day life in practice as you will invariably look at a legal issue or a dispute from different perspectives gained from working in distinct legal jurisdictions, with different legal rules and cultures. Clients will also likely be impressed by the diversity of your practice, spanning different countries and legal jurisdictions.
Although such a competitive edge can boost your own practice in England and Wales, before embarking on the decision to qualify in the Caribbean it is paramount to do your research: ascertain whether you have the necessary connections (or can acquire them); decide whether you can withstand the costs involved in maintaining a dual qualification; and be fully committed to staying up-to-date with developments in the law in more than one jurisdiction.
With technology changing how lawyers have conducted business during Covid-19, if you have ever thought of broadening your practice area into another jurisdiction it has never been easier to do so.
Simone Bowman is dual-qualified as a barrister in England and Wales and a number of Caribbean islands (bowlawchambers.com); Darren J. Sylvester is the founder of DJS Law, Hertfordshire (djslaw.co.uk)