With prison numbers set to surge in the next six years, there is a real risk that the demand for places will outstrip supply. Latest projections show the prison population reaching 98,700 in September 2026, a quarter higher than today's 79,000. Some 85% of the increase will be in people serving sentences. When a rise on such a scale last happened 15 years ago, ministers were forced to release prisoners early to enable the prison system to cope. While the chancellor is funding 18,000 new prison places, only a fraction are likely to be ready on time. With the existing prison estate still in fragile recovery after ill-considered austerity cuts, emergency measures cannot be ruled out.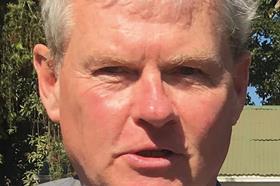 Avoiding such crises was one of the original purposes of the Sentencing Council for England and Wales. It was set up in 2010 to act as a planning mechanism to reconcile prison capacity with criminal justice policy. The idea was that its guidelines for courts would result in more consistent, predictable and effective sentencing. Many hoped that the council would dampen down the sentence inflation that had led to a doubling of the prison population in the 20 years to 2010. Yet here we are, 10 years later, preparing to splash £4bn on yet more prisons.
A Transform Justice report published today argues that since it started work in 2010, the council has done little to stem a trend which has seen growing proportions of offenders convicted of indictable and either-way offences going to prison – and for longer periods. Latest figures show the average custodial sentence length was the highest in the decade at 19.5 months for all offences and 22 months for indictable offences. More than a third of people convicted of theft and burglary offences went to prison last year, compared with more than a quarter 10 years ago.
How much of this is down to the Sentencing Council? For most of the 200 offences covered in its 27 sentencing guidelines, the council has not aimed to change levels of sentencing. But its own evaluations have found that the guidelines have actually pushed up the going rate for burglary, robbery, and some sexual, violent and theft offences. In other offence types, guidelines have failed to stabilise pre-existing upward trends in sentence levels. It is true that guidelines have reduced average severity for some drug offences and lower-level assaults. But given that ensuring the effectiveness of sentencing was intended to be an important task for the council, its overall impact has been very disappointing.
Prison numbers may have fallen slightly over the last decade – and more sharply during the Covid-19 crisis – but that is because fewer people are being sentenced in the courts rather than courts going soft. The total number of convicted offenders fell from more than 1.4m in 2009 to less than 1.2m in 2019, down by 17%. For more serious offences, the decline has been almost 40%.
Harsher sentencing cannot all be laid at the council's door. It reflects a cocktail of factors: Court of Appeal judgments; a judicial culture which worries more about undue leniency than severity; and increases in maximum penalties. Most of these are outside the council's control. But it should, at the very least, assess the impact of policy and legislative proposals before they are introduced. The council was a bystander in last year's so-called sentencing review and has played no part this year as the government set about giving effect to its manifesto guarantee of tougher sentencing for criminals.
Earlier this year the council consulted on its future priorities, and there is much it should do within its existing remit in order to increase its impact.
A dispassionate overview of the whole range of sentence levels is sorely needed, as is much greater encouragement of the use of non-custodial sentences, including restorative justice, in place of ineffective short prison terms. Almost half of the people sentenced to prison in the 12 months to June were serving terms of six months or less (62% in the case of women). As recently as 2018, almost 1,000 people were in prison for shoplifting, and 25 for theft of a bicycle. Are custodial sentences really unavoidable for all these people?
Custodial sentences should not be imposed unless offending crosses the so-called custody threshold – so serious that a fine or community sentence will not do. The council has steadfastly refused to define what the threshold means. The intention of the test is to keep prison as a punishment for the most serious offences; so it is time for the council to provide more detailed guidelines to discourage courts from imposing it unnecessarily.
Beyond this, we need a more fundamental debate about how the Sentencing Council can play a greater role as an expert body in the development of more effective law, policy and practice. In many areas of public policy, independent institutions have been established to inform government action, and to prevent or moderate undue political influence on legal or practice developments. The pandemic has focused attention on the work of the Scientific Advisory Group for Emergencies. In fiscal policy, interest rates are set not by the Treasury but by an independent body of experts in the Bank of England, while decisions about the funding of NHS treatments are made by the National Institute for Care Excellence. Do we need something similar in criminal justice? The Transform Justice report argues that this kind of model, which removes or at least insulates sentencing from the political fray, is worth detailed consideration.
The Sentencing Council and Criminal Justice: Leading Role or Bit Part Player? By Rob Allen is published by Transform Justice