Social media is a powerful networking tool in a junior lawyer's kit. It also has reputational implications that can pose contractual, legal and regulatory challenges for junior solicitors and law students alike.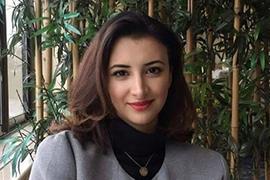 Embarking on a legal career is an expensive and time-consuming process. The last thing a junior solicitor wants is the risk of being struck off for a poorly worded tweet or an inappropriate Instagram post. But this is the reality members of the profession face, as revealed by a string of recent cases at the Solicitors Disciplinary Tribunal.
Before you rush to deactivate your social media accounts, or hide them behind a pseudonym, remember it is possible to manage your online reputation and keep your job. This balancing act implies awareness of your ethical, contractual and legal obligations and an ability to avoid common social media pitfalls.
Ethically
First, be mindful of your ethical obligations under the SRA Code of Conduct (the code) when online. The SDT has sanctioned solicitors for posting offensive material on social media platforms such as Facebook and Twitter. Such sanctions are usually in the form of fines but may amount to suspension in some cases.
Pay particular attention to your obligations under principle 2 of the code, which requires all solicitors to act with integrity. In addition, bear in mind principle 6, which holds that solicitors must behave in a way that maintains the trust the public places in us and in the provision of legal services. Recent decisions show that aggressive, threatening or harassing posts can fall into this category.
Solicitors actively participating in public forums such as LinkedIn and Twitter should also be careful about indirectly leaking confidential information. Seemingly harmless acts, such as sharing your location or posting photos of your office (or a client's offices) could reveal information about a matter that you are working on or otherwise breach client confidentiality or harm your client's interests. To avoid a claim for negligence or breach of confidence, obtain all relevant consents before you share anything work-related online.
At a personal level, solicitors should be careful about the messages and comments they share on private social media accounts. Facebook rants and private messages complaining about colleagues or difficult clients can be easily leaked, picked up by the media and reported on. The risks that misplaced comments or heated online exchanges can have are numerous, affecting your professional integrity, damaging your reputation and reflecting negatively on the legal profession as a whole. Regularly checking your privacy settings is imperative. As a general rule, the most effective way to protect your reputation online is to avoid posting anything that you would be embarrassed to see in the local paper or have read out in court.
Regardless of whether you protect your identity under a pseudonym or not, assume all information posted online is retrievable. There has been much controversy and speculation with the introduction of the General Data Protection Regulation and the right to be forgotten on social media platforms. As a solicitor, you should be wary of the fact that information you share online might be reproduced as evidence in litigation, arbitration or a regulatory investigation.
Legally
Engaging in reckless online activity can subject you (and possibly your employer) to a range of expensive legal proceedings.
Defamation is the most obvious avenue that an individual can pursue against you (or your employer), if you post a statement which has caused or is likely to cause serious harm to their reputation. In such cases, damages are available as well as an injunction to prevent repetition of defamatory statements. If posts are particularly nasty, you can also be prosecuted in the criminal courts under the Protection from Harassment Act 1997.
Another risk is breach of privacy (misuse of private information). This is defined as an unjustified disclosure of private and non-trivial information about an individual, which causes distress to that individual. There is no fixed definition of private information, but it can include text or images, and might involve information about someone's sex life, medical history, family or home life. If you breach someone's privacy you could face an action for damages and an injunction.
Breaches of intellectual property rights are also possible if you are an avid user of photo sharing sites such as Instagram. To protect your data, you should read the terms and conditions of your social media provider. Some popular social media sites relinquish their users' ownership rights or grant licences which enable them to reproduce your content and/or share your personal data with third parties. Additionally, when sharing the work or photos of others, obtain their consent to avoid infringing their rights.
Contractually
You should also remember your duties towards your employer. Companies tend to specify social media policies in their office handbook and your contract of employment. Review both to ensure that you do not find yourself in breach.
As the workplace becomes increasingly diverse, it is also vital that you display a sense of cultural sensitivity in your online activity, in the same way that you would in the office. Most social media websites are transparent in the sense that the posts you choose to interact with by either 'liking' or 'commenting on' are indirectly shared with your network. To avoid uncomfortable conversations with the HR department or the risk of offending colleagues (or clients), be selective about the kind of information you choose to interact with online.
Finally, you do not have to give up social media altogether. It can be an excellent way of developing client and professional contacts, demonstrating your knowledge, nous and personality. Just remember the above, take due care, and you will reap its benefits.
Noura Abughris, Carter-Ruck