The immediate impact of a no-deal Brexit is the subject of heated public debate, but there can be little dispute about the effect on criminal justice.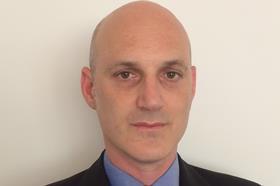 Senior police officers, prosecutors and parliamentary committees have warned of the dramatic loss of operational law enforcement capability if we leave without a deal. Most notably, there would be a loss of access to data through Europol and the Schengen Information System (SIS 2) and the unavailability of specific tools, such as European arrest warrants (EAWs) and European investigation orders (EIOs). These risks are demonstrable and quantifiable, but can feel less tangible to the public than 20-mile traffic jams or shortages of life-saving drugs.
What follows is a sliding doors-style exercise intended to bring the criminal justice risks of a no-deal to life, by comparing them to a 'deal' scenario. This is a hypothetical and simplified case, but the facts are not extreme and every bit of what follows could happen.
Scene setting
In October 2019, a Frenchman with a record of petty crime commits a serious sexual offence in Germany. In UK government parlance, he is a 'foreign national offender' (FNO). Mr FNO is arrested and interviewed but denies the offence, claiming mistaken identity and providing an alibi. However, the evidence is strong so he is charged by the German authorities. Mr FNO is bailed to await his trial but, fearing a lengthy sentence, in November 2019 he absconds and travels to the UK. The German court is alerted to his absence and very quickly issues an EAW, which, in accordance with EU law, is immediately uploaded to the SIS 2 database, making it visible to law enforcement agencies across the entire EU area.
1. Borders
Pausing there – how do the sliding doors apply to Mr FNO crossing our border? If there is no deal, then the UK will immediately lose all access to SIS 2 on 1 November 2019 but free movement will, in practice, continue. The government confirmed in its September 2019 policy paper that 'border crossing arrangements will remain unchanged. EU citizens will enter the UK as they do now… and they will not face routine intentions testing'. EU citizens convicted of serious offences can be refused entry, but Mr FNO's previous convictions do not reach the required threshold and border officials are unaware of the German EAW.
So, in a no-deal scenario, Mr FNO enters the UK without difficulty. However, with a transitional deal, the border force is alerted to the German EAW on SIS 2 as soon as Mr FNO tries to enter the UK. He is arrested and taken straight to Westminster Magistrates' Court. All things being equal, and with due respect for the ingenuity of our extradition bar, Mr FNO should be kept in custody and extradited to Germany within a few months.
2. Mutual legal assistance (MLA)
Pressing play on 'no-deal' – Mr FNO travels to an English town and commits another serious sexual offence. Just as in Germany, he is arrested, interviewed and charged, albeit the evidence is less strong. Given his lack of community ties, he is remanded in custody. As the trial date approaches, the Crown Prosecution Service learns of the German proceedings from which Mr FNO absconded. He cannot be extradited to Germany because the domestic case takes precedence, but the CPS realises that evidence from the German case is highly probative of the UK charge. Accordingly, it decides to formally request the evidence through MLA.
Pausing once more – in the 'deal' world the CPS issues an EIO direct to the German authorities for copies of the prosecution file and receives the evidence within 90 days, as set out in the EIO Directive, well within the custody time limits for Mr FNO's trial. The evidence is crucial, assisting in securing his conviction. He receives a lengthy custodial sentence, most of which he serves in Germany, at no cost to the UK taxpayer, pursuant to EU-wide arrangements on prisoner transfers.
However, in the world of no-deal, we can no longer use EIOs, so the CPS has to send an MLA request under the old Council of Europe Convention that does not impose any obligations or deadlines on Germany. There is uncertainty over whether German law still recognises such requests from the UK but, in any event, it goes to the bottom of the pile because the German authorities are prioritising EIOs from other EU member states. The evidence is promised but does not arrive, so the CPS applies to extend Mr FNO's custody time limits. The Crown court is not prepared to wait indefinitely and refuses the extension so Mr FNO is released on bail, as he must be. The German evidence arrives a few weeks later, at which point he promptly absconds to France, his home country.
3. Extradition
With a transitional deal, the CPS would immediately issue an EAW so, once located, Mr FNO would be arrested and returned quickly to the UK (subject to the German EAW taking precedence, in which case he would be surrendered to the UK once the German case concluded). With no-deal, France is constitutionally barred from extraditing its own citizens to a third country, which the UK has now become, so Mr FNO never faces justice in a British court.
There are no quick fixes to this operational breakdown if the UK leaves the EU without a deal. If we rush through a new deal to replace what we have lost, there is the perhaps even greater danger that defence protections and fair trial rights will be jettisoned in the process. Either way, criminal justice will be the poorer for it.
Nick Vamos is a partner at Peters & Peters