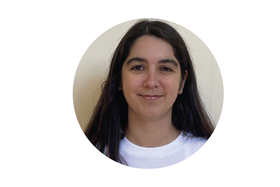 Vauxhall Law Centre (pictured) is a small community organisation based in north Liverpool, committed to campaigning against all forms of poverty. The organisation was set up in 1973 by local community activists, the John Moores Foundation and Liverpool City Council. The majority of our clients are sick and disabled, and many have lived in extreme poverty since the centre's establishment.
We support refugees, asylum seekers and other vulnerable migrants. Our centre specialises in welfare benefits advice right through to representation at the Upper Tribunal. We also offer debt and housing advice. The law centre's lawyers, staff and volunteers are overwhelmed by demand for their services.
According to the 2019 Multiple Indices of Deprivation, Kirkdale Ward, where the centre is based, sits in the top 1% of most deprived wards in the country. The surrounding wards in north Liverpool sit in the top 1% to 10%.
In September 2021, around 62,000 people in the Liverpool local authority area were on universal credit, demonstrating the scale of the problem to come. All of these people were set to be £240 worse off annually. We were already seeing the signs of households struggling and our centre was receiving increased enquiries for benefit checks. It was our welfare rights adviser, Nancy Hatenboer, who had initially sought to provide additional help for clients. In October 2021, I proposed a new project to staff and volunteers, aimed specifically at supporting people affected by the end of the £20 uplift.
The project was agreed and we set out a plan which would map out extra support in the city. The project research and content were based on our clients' lived experiences, through case analysis. The information had to be accessible and useful for a wide variety of audiences including clients who do not speak English, families, community centres, food pantries, food banks, credit unions and city-wide advice agencies. The services also had to be accessible; for example, we included food services offering delivery for clients unable to leave their homes. We decided this should take the form of a Low-Income Support Pack.
Part of my role at the law centre is to ensure that we create and sustain relationships across the city with local community organisations working to reduce poverty. We included information about our services in the pack to remind people that we are here to support them too. We gave opportunities for feedback so we could build on our partnerships and improve the pack.
We wanted to make sure that once the Low-Income Support Pack was published, our service would continue to support people accessing information. If clients were struggling to fill out a form mentioned in the pack or wanted to make an application for a warm home discount, we made sure to stress that we were available for help with the information provided both in the pack and through promotion of the pack itself when we published it, in April 2022.
We chose not to include information concerning charitable trusts that support the costs of specific items, such as white goods, household items and one-off grants as a means of income relief. At the centre, we receive enquiries and requests for items such as mattresses.
Most charitable grants have different requirements and can be time-consuming and difficult to navigate. Occasionally, we provide support with applications to charitable trusts but the increased cost of living has meant that demand for this support has significantly increased. Unfortunately, like most charitable organisations, restrictions on funding and capacity mean we are unable to provide to clients a complete service of researching and applying to applicable charitable trusts.
Ahead of releasing the pack, we discussed providing a specific service for clients that would solely deal with these types of grants. We outlined a pilot service seeking volunteers with training from advisers and staff to help with grant applications. Our debt service also set about creating a service to help support clients with applications to fuel providers for grants to help with fuel costs. Previously, we have delivered services in a similar manner with the end goal to create a solid argument and evidence for funding the service.
Inflation and energy costs are continuing to soar. It is difficult to see a way out of this crisis, which is being exacerbated by a lack of quality social housing and protection for private renters. With no meaningful support from the government to help residents living in some of the most extreme levels of poverty, this project 'developed through the experiences of our community' is one legacy of our law centre. Community activists set up the centre almost 50 years ago because of the state of poverty in the area and we will continue to fight for our community, just as they did.
Elly Smith is development officer at the Vauxhall Community Law and Information Centre, Liverpool