In its latest Families and Households statistical bulletin, data from the ONS has again highlighted the increasing social shift away from marriage and towards cohabitation. Cohabiting couples are now the second largest family type; the fastest growing with 3.3 million couples in the UK choosing to live together, rather than marry or enter into a civil partnership. Yet despite these increasing numbers, we have still to see any meaningful reform of the law to provide much needed protection to cohabiting couples when they separate or upon death of one of the partners.
Alarmingly, a recent poll of over 2,000 British adults commissioned by Resolution to mark Cohabitation Awareness Week revealed that two-thirds of cohabiting couples remain under the misconception that there is "common law spouse" protection for them on relationship breakdown or death enabling certain rights similar to rights available in marriage. This is despite common law marriage not having existed since 1753.
Cohabitation: the current law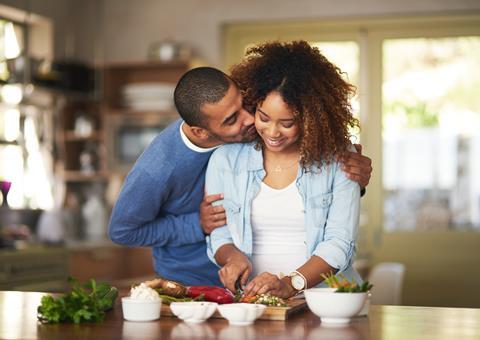 The problem with the current law on cohabitation is that there isn't one. The law treats cohabitants on relationship breakdown as two unrelated individuals meaning no account is taken of their relationship (in terms of financial of other contributions they may have made) in order to determine a fair outcome between them on separation or death. This is despite many couples being in long-term relationships and/or having children together: this often produces an unfair outcome.
Cohabitation does not provide an automatic or guaranteed right to ownership of a partner's property and whilst cohabitants can apply under section 14 of the Trusts of Land and Trustees Act 1996 for the court to determine whether or not a party has an interest in a property, the extent of such interest and make an order dealing with the way in which that interest is to be realised, the courts have no power to override the strict legal ownership of property and divide it as they may do on divorce or dissolution of a civil partnership. Cohabitation disputes can only be determined where rules of trusts or proprietary estoppel apply.
In some circumstances, a former cohabitant may apply for an order for financial provision (in the form of transfer or settlement of property orders, periodical payments or lump sum orders) on behalf of their children under Schedule 1 Children Act 1989. However, this only provides relatively short term relief (there is no legal provision for the payment of maintenance for former cohabitants whatsoever) and a vulnerable former cohabitant may become homeless when children reach the age of 18 or cease full time education. Furthermore the capital provisions of Schedule 1 are usually only of use in bigger money cases.
The surviving cohabitant of a partner who dies without leaving a will, has no automatic right under the intestacy rules to inherit any part of his/her partners estate. A surviving cohabitant may be able to make a claim under the Inheritance (Provision for Family and Dependants) Act 1975 if no provision (or inadequate provision) has been made for them either by will or by operation of the intestacy rules, but cohabitants are not treated in exactly the same way as a spouse.
Potential issues also arise for cohabitants in the areas of housing, social security, pensions, taxation, parental responsibility, birth registration and parental responsibility.
Until there is legal reform cohabitants need to take a proactive approach to protect them-selves. A cohabitation agreement setting out the ownership of assets and detailing what should happen if the relationship ends as well as consideration of property ownership by way of a declaration of trust, owning other assets in joint names, making a will and planning ahead on issues such as pensions, life insurance and lasting powers of attorney should all be seen as essential proactive measures for cohabitants to take.
What is the prospect of reform?
For a number of years, calls have been made from both within and outside of Parliament for reform of the law but we have yet to see legislative change.
In 2007 the Law Commission recommended legislative reform and Private Members Bills intended to establish a basic framework of rights and responsibilities for cohabitants on separation and/or death, have since been introduced on a number of occasions; most recently The Cohabitation Rights Bill [HL] 2016-17. Resolution has also not given up championing reform in this area.
Broadly the proposed Cohabitation Rights Bill and Resolution have the same vision. In short these are:
If the parties have lived together for a specified continuous period and/or have a child together they would be able to apply for a financial settlement order.
The Court would take account of various discretionary factors, (not dissimilar to the factors set out in s25 Matrimonial Causes Act 1973) and could then, if appropriate, make a lump sum, transfer of property, property settlement, sale of property or pension sharing order.
Provide the parties with an insurable interest in each other's lives.
Enable a cohabitant to make claims on the death of the other.
Have the opportunity to opt-out of legislative protection, by entering into a written opt-out agreement.
Resolutions proposals are a little more comprehensive and also note the following:
The suggested minimum period for couples without children is between two years (this would be consistent with the qualifying period for the Inheritance Act) and five years, with provision for less in cases of exceptional hardship
Reform should focus on discretionary financial awards which are fair as this would sit more easily with existing English family law.
There should be no presumption of equal sharing, but rather a requirement for the court to make an order reflecting respective contributions made by the parties and to compensate them accordingly.
Including a limitation on orders for periodical payments based on reasonable needs to a maximum of 3 years as an option but with a presumption that the parties should be self-supporting as quickly as possible with perhaps payments for child care costs to enable a primary carer to work.
It has now been 10 years since the Law Commission's recommendations for reform. This has enabled time for reflection and review of the specific protection that cohabitants need in today's society. As with any new legislation, it is always difficult to predict how the courts would interpret the provisions over time, not least because of the discretionary nature of awards, but the principles it instils are well considered and such reform would be welcomed by members of the judiciary, lawyers, the media and the public.