When I turned on the radio on Monday 11 May and listened to ministers interviewed on the prime minister's Sunday night coronavirus briefing, two key questions stood out.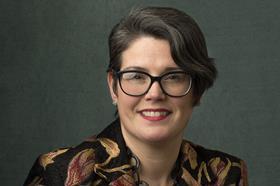 The first is that with employers in England and those in Wales being advised differently by their respective governments, there must be a whole raft of employees who live in one jurisdiction and work in another struggling to understand what they should do.
And that's before we even consider the confusion for employers with staff on either side of the border.
Throughout the crisis, the UK government guidance has been that manufacturers and construction sites should remain open but many employers felt this was unsafe.
Here in Wales, the messaging this weekend has been more restrictive and there is a different law in force. On 7 April 2020, the Health Protection (Coronavirus Restrictions) (Wales) (Amendment) Regulations 2020 (SI 2020/399) were introduced requiring 'all businesses and persons responsible for work which is being carried out on premises to take all reasonable measures to ensure that 2 metres distance is kept between all people on those premises' and further guidance has been issued to assist employers.
However, there is some consistency between the two nations with both saying that people who can work from home should do so.
Confused employees should consider the law which applies to the place they are going to work in. For example, an employee living in Wales is able to travel for work provided it is essential that they do so, including across the border into England and then it is the English rules that will apply when they get there.
The second point which stood out to me is that trade unions' calls for clearer safety guidance aren't necessarily unhelpful as the key principles which govern how to return to work are already in the Health and Safety at Work Act from 1974.
Just like when we entered into lockdown - with the burden largely falling on employers to feel their way through the crisis - so those same employers are going to have to organise their way out of the crisis in the absence of detailed guidance from government. And this is how it should be.
Employers need to take this responsibility seriously as the government cannot be expected to set out rules for every individual workplace – we already have a raft of health and safety legislation to guide us – no more is needed.
A critical aspect of returning to work will be a health and safety risk assessment of every aspect of the employees being back in the workplace.
In Wales, it will involve working out how employees can be kept 2 metres apart and English employers are guided to do this as a sensible precaution. The principles employers should already be using to balance, measure risk and consider ways to mitigate those risks will all apply.
The best employers will be involving their staff in the process: communicating with their staff at every turn, seeking to understand what their concerns are and working with them to find solutions.
One of the questions this all raises is what should an employee do if they don't feel safe? The law has not changed in this regard either: any employee who doesn't feel safe in work should in the first instance discuss this with a manager or any appointed health and safety representative so that the parties can work to resolve the concern.
Employers will need to tread carefully here because under section 100 of the Employment Rights Act 1996, employees have the right to leave the workplace or refuse to carry out any unsafe tasks if they feel they are in "serious imminent danger". If the employer acted unreasonably here they would face fines for a potential automatically unfair dismissal.
Employers who don't take their duties seriously may find themselves in a difficult position: if you cannot win the hearts and minds of your staff by explaining how you plan to look after their wellbeing, they may choose not to return to work at all.
There are also going to be groups of workers who find returning to work is going to be difficult. They may have very real anxiety about commuting or be unable to return until schools resume.
They may live with a vulnerable person, have been not advised to leave home for medical reasons or fall into a vulnerable category themselves. Individualised risk assessments and discussions will have to be made on a case by case basis – one size will not fit all and managers are going to need training in how to be flexible and work within the law.
Lastly, employees will be returning to a very different workplace from the one they left. People will need to know what to expect and have clarity about what measures their employer is taking and what happens if colleagues don't follow the rules.
There is nothing wrong in reminding the staff that in the Health and Safety at Work Act, everyone is responsible for maintaining a safe working environment not just the employer.
Anna Denton-Jones, Refreshing Law Limited