The extradition case of Meng Wanzhou, CFO of Chinese telecoms giant Huawei, concluded earlier this year with a deal which was more about international politics than criminal justice. In the UK, former Autonomy boss Mike Lynch is rallying politicians to his side to resist being sent to the US on fraud charges, and in Sardinia a court is awaiting a decision from the EU on whether Carles Puigdemont, former regional president of Catalonia and leader of the Catalonian separatist movement, has political immunity against extradition to Spain. Meanwhile, the High Court is hearing the latest instalment of Julian Assange's extradition saga, in which allegations of political skulduggery and CIA assassination plots feature prominently.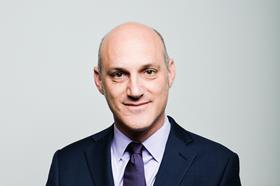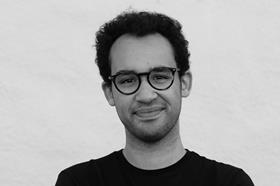 Clearly, the extradition courts remain the best place to see the collisions between criminal justice and politics laid bare.
Ms Meng's case provides perhaps the most graphic illustration. She was arrested at Vancouver airport in 2018 on a US extradition request relating to Huawei's alleged violations of US sanctions on Iran. Almost immediately, the Chinese authorities arrested two Canadian citizens and effectively held them hostage throughout the court proceedings. Without a trace of irony, the Chinese denied any connection between these events, or that there was state influence over Huawei, and accused the US of detaining Ms Meng as part of a trade war. President Trump, in office at the time, mused openly about dropping the case in exchange for trade concessions. The case finally ended with a deal whereby Ms Meng, still in Canada, admitted wrongdoing in a US court via videolink, the extradition request was dropped and, by remarkable coincidence, the Chinese authorities released the Canadian citizens that same day.
US/UK extradition
Lynch's case is a new iteration of the old complaint that US/UK extradition arrangements are imbalanced, and that the UK too readily hands over its own citizens to be prosecuted in the US for offences that could and should be prosecuted here. Like many complex frauds, the alleged conduct and its effects occurred in both jurisdictions. However, the Serious Fraud Office decided that the US investigation should take priority, so declined to investigate. That was not a political decision, nor is it one that an extradition court will seek to go behind, so Lynch lost in court. His political supporters, including David Davis MP, are now petitioning the home secretary, who must approve his extradition, to intervene. She has agreed to delay her decision, but it is not clear that she has any legal basis to overturn the court's ruling.
Political dimension
Puigdemont was arrested in Sardinia on a European Arrest Warrant (EAW) issued by Spain. One does not need to look far for the political dimension in his case, as he is charged with sedition, rebellion, and misuse of public funds arising from the Catalonian independence referendum in 2017. His extradition has already been refused by Belgium and Germany. The German court decided that he could be extradited for misuse of public funds, but not the other charges, because it was 'unimaginable' that Spain would act contrary to EU law by seeking to punish Puigdemont for his political beliefs. The Spanish judge then promptly withdrew the EAW rather than have Puigdemont returned to Spain without being able to prosecute him for all three offences. In the interim, Puigdemont was elected to the European Parliament which gave him immunity against criminal proceedings. However, in March 2021 the European Parliament voted to remove his immunity on the basis that the Spanish charges related to events before he took office. He has appealed this ruling and the Sardinian court is awaiting the outcome. Puigdemont's fate may be in the hands of his fellow MEPs.
Julian Assange has long argued that he is the victim of a vengeful US administration, and that the charges against him are a political attack against journalism and freedom of speech. The UK court rejected these arguments at first instance, but they are likely to resurface at his appeal.
Politicised extradition cases form a tiny proportion of the extradition matters passing through the UK courts every year. However, their regularity and prominence naturally raise the question of whether there are appropriate legal checks, at least in this jurisdiction, to protect extradition from being open to political abuse.
Sections 13 and 81 of the Extradition Act 2003 bar extraditions for 'extraneous considerations', which include political opinions. This provides some protection against extradition for political offences but not, in practice, for routine offences which are being prosecuted for an improper, political purpose. In those circumstances, defendants can argue that their extradition should be barred as an abuse of the court's process or as contrary to their human rights. Therefore, in practice, our courts will always entertain a challenge on the basis of political abuse, whatever legal definition is ultimately applied. The role of the home secretary, while political in form, is procedural in substance as her discretion to refuse extradition is extremely narrow and any new developments or arguments must be referred back to the court.
Ultimately, as these cases show, extradition and politics continue to form a heady and headline-friendly mix. There will always be combinations of countries, politicians, defendants and facts in which the political context is vivid and undeniable. The court's job is to identify whether it is all just political noise, or whether any issues of real substance are engaged. However, as Ms Meng's case shows, sometimes only the politicians can solve the problems.
Nick Vamos is a partner and Sefki Bayram a legal researcher at Peters & Peters LLP