Intellectual property law has to be a contender for the glamour end of the law school curriculum. Its focus on the creative industries and issues of design, copyright and the mysteries of branding make it a popular area for study and practice. It is recognised as critical to the post-pandemic recovery in the knowledge economy. IP courses aimed at practitioners and students and, also, business owners, are in high demand. IP rights need to be as agile as their rights-holders, and support business expansion and exploitation across borders. For a new business, European markets are often the first port of call for expansion, almost literally.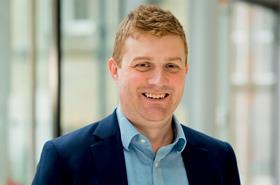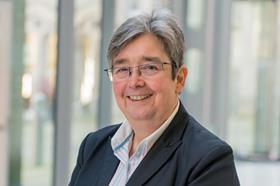 Before leaving the EU, many areas of IP law were subject to high levels of harmonisation. An array of directives, regulations, cases from EU courts and a shared discourse among interested parties meant that to study and practise in IP meant to study, understand and apply EU IP law.
For clarity, we refer to IP here as meaning trade marks, copyright and designs. Patents and discussions around the Unitary Patent and Unified Patent Court are for another day.
Consequently, IP law is now also at the vanguard of yet another hot topic in legal education and practice: should EU law still be taught, post-Brexit?
The short answer, predictably for the legal academic at least, is yes. The reasoning, however, is more nuanced and touches on issues of legislative structure, interpretation and regulatory reach. The short answer for the practising lawyer, especially the IP lawyer, should also be a clear yes. On a practical basis, clients need their lawyers to have a sound grounding in EU law, particularly clients with large IP portfolios to manage across jurisdictions.
On a structural level, the harmonisation which existed pre-Brexit remains. In part to avoid uncertainty, no wholesale changes were made to UK IP laws following Brexit. Indeed, in the case of the Supplementary Unregistered Design and Continuity Unregistered Design, the UK took steps to create a right transposed from the equivalent EU right. The EU cases remain as relevant as they were pre-Brexit. Consequently, failing to teach EU law would be to deny students the all-important context central to the development of concepts now embedded in UK law. How else might they understand the move to the 'author's own intellectual creation' definition of originality in copyright as opposed to the 'old' test of 'skill, judgement and labour'.
Points of variation
While the courts will not be bound by the decisions of the Court of Justice of the European Union, given the level of pre-existing harmonisation it is likely that the courts will choose to consider decisions even if this comes with the ability to depart from them.
If, however, we must therefore continue to teach EU IP law, we cannot just keep teaching EU IP law as we were. The challenge now is to focus not just on the past harmonisation but on points of variation and difference. Students need to be able, subsequently as practitioners, to adapt, and utilise, any variation to a client's advantage while still appreciating where the boundaries lie.
IP law is evolving at a rapid rate and variation in approach has already started to develop. The EU has already launched an IP Action Plan and is considering reform to the Protected Geographic Indicators scheme, with a development beyond agricultural products possible, alongside potential reforms to design law. EU member states are expected to have implemented the 2019 Copyright Directive, including provisions around data mining and concerning online content sharing platforms.
For its own part, the UK Intellectual Property Office has not stood still, with consultations on the impact of AI on IP and concerning Standard Essential Patents. The UK did not implement the Copyright Directive and it remains to be seen how it will answer the questions posed.
If the two IP regimes have therefore already begun to drift apart, they are still subject to similar commercial and legal tides and have the same point of origin.
Brexit and practice rights
Brexit also has implications for the way in which IP law is practised. The right of UK practitioners to appear before the European Union Intellectual Property Office and to file new actions with the office was lost post-Brexit. A lawyer may now need to work through an EU office of their own firm, or an agent, to take action that would have been second nature in the past. They must be conscious of any limitations to practise rights in EU member states and any associated regulatory obligations.
For instance, the application of legal professional privilege for a lawyer practising in an EU member state, given that those states are no longer subject to the EU lawyers directives in respect of UK-qualified lawyers, must be clarified. The message for the law student is that the practising lawyer has to check the boundaries of application as they can bite back. The lesson is not just the application of the law (the theory) but the method by which they practise (the practical).
This position of harmonisation and variation presents opportunity in teaching future IP professionals. It provides examples, on our doorstep, for students to consider potential directions and their implications. This is not just an idle academic conundrum. Having this separately evolving example, starting from a common point, and understanding that example allows practitioners to craft arguments to support their client's positions and development of the law in the UK.
Peter Vaughan is deputy course leader on Nottingham Law School's Postgraduate Diploma in Commercial Intellectual Property Law, and Jane Jarman is professor of law, Nottingham Law School