The Grenfell Inquiry team as well as the lawyers acting for residents, families of survivors, and lawyers for potential civil and criminal defendants will need to become experts in a range of fiendishly complex legislation, made more difficult by their counter-intuitive overlap and inter-relationship. Lawyers across the UK have seen a surge in enquiries from councils and residents of tower blocks about their rights and duties, and whether these can be enforced. The following is a summary of some of the key areas of legislation. Beware the legal adviser who ventures into this territory without a detailed map and the full toolkit.
Building Regulations
When a block of flats is designed and constructed, the Building Regulations 2010 (the Regulations) require fire safety measures to be considered and addressed, including the means of escape, structural precautions and smoke control. Schedule 1 Part B sets out those standards to which a building must conform in the interests of fire safety, including the requirement that the 'external walls of the building shall adequately resist the spread of fire'. Surprisingly, after the block is built and occupied, building regulations provide no on-going control for the maintenance of these fire safety measures - they have no further effect until there are proposals for material alterations. There is no requirement for upgrading existing safety measures to current standards – a block can remain unchanged even if by modern standards, it would be deemed dangerous. However, any alteration that affects fire safety, such as new fire alarms or even something as 'minor' as the removal of a fire door, might be deemed a 'material' alterations. The fitting of new cladding to the outside of a block would almost certainly amount to a material alteration.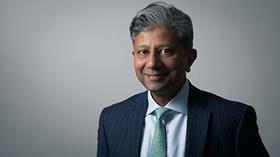 The Regulations impose numerous opportunities for scrutiny and interaction between the building authority (usually the council) and the owner/occupier, to ensure safety for residents. An important task of the Grenfell Inquiry will be to assess if there was appropriate scrutiny of all proposed alterations, particularly the installation of cladding.
Housing Act 2004
Local housing authorities have a duty pursuant to the Act, to ensure safety within flats and in the common parts of housing blocks. All hazards (including fire safety) must be rated and categorised using a 'Housing Health and Safety Rating System'. In relation to the most serious category 1 hazards, the authority must carry out an inspection and take enforcement action to reduce any serious risk. The use of a building or a part of it may be prohibited until the hazard is dealt with.
Regulatory Reform (Fire Safety) Order 2005
The Order only applies to the common parts of blocks of flats – the corridors, landings, stairs etc. It imposes duties on the 'responsible person' to ensure fire safety and creates criminal offences for breach. There can be more than one responsible person, and is often the owner, the landlord and the management company, and anyone who is contractually bound, or has a responsibility to deal with fire safety. The Order imposes a duty to ensure fire safety, by producing a 'suitable and sufficient' risk assessment, ensuring the means of escape are safe, and other measures to reduce the risk of fire and its spread. There is clearly an overlap between the Regulations, the Housing Act and the Order – all imposing duties (and thereby conferring corollary rights) in relation to fire safety.
Health and Safety at Work etc. Act 1974
This is the primary piece of legislation covering occupational health and safety in Great Britain.
The Health and Safety Executive (HSE), with local authorities (and other enforcing authorities) is responsible for enforcing the Act and a number of other Acts and Statutory Instruments relevant to the working environment. The legislation is engaged in relation to any tower block where some floors (as with Grenfell) are occupied by businesses, and when work is being carried out on the buildings.
Manslaughter and other Criminal Offences
Beyond the criminal offences created by the all of the above legislation (more than 100 offences), the practitioner will need to be aware of the Corporate Manslaughter and Corporate Homicide Act 2007, as well as gross negligence manslaughter. The aim of the 2007 Act was to provide a means of accountability for causing death as a result of very serious senior management failings across an organisation. The officer in charge of the Grenfell investigation has recently stated that the police have reasonable cause to suspect both the local authority and tenancy management organisation of corporate homicide.
Local residents have welcomed this development but are also seeking personal and individual responsibility for the deaths – this will be much more difficult to pursue. The overlap between the areas of interest to the Inquiry and to the police, as well as to the Fire Brigade and the HSE will have to be carefully choreographed, to ensure no investigatory body stands out.
Inquiries Act 2005/Judicial Review/Injunctions/housing/social security benefits
Already, there has been heated debate about the scope of the Inquiry, its lack of diversity and remit – followed by threats of Judicial Review. A number of local authorities have discovered they have tower blocks similar to Grenfell and are taking steps to make them safe. Camden have sought to remove residents, some of whom were reluctant to move.
Many residents elsewhere have threatened legal action to force their local authority to protect then from combustible cladding, and some refused to return even after councils have taken away cladding. Residents who refuse to move or return face an uncertain prospect of being deprived of council housing and social security benefits if deemed 'intentionally homeless'.
Witnesses/Amnesty/Self-Incrimination
The Inquiry will have a range of powers (should it wish to exercise them) pursuant to the Inquiries Act, to force witnesses to attend to give evidence. The witnesses will have the right to not incriminate themselves (Human Rights Act, police and Criminal Act 1984, and if all else fails, the common law). Some will have an eye on the amnesty for unlawful sub-letters and for over-stayers and the limits that the government has imposed on them. The Inquiry may extend aspects of the amnesty if it is thought to encourage more witnesses to come forward.
In Praise of Pro Bono Lawyers
The press has recently focused on aggressive lawyers signing up clients in the Grenfell area. Amongst the first volunteers at Grenfell (before the fire was put out) were dedicated, pro bono lawyers, providing free advice or a range of specialist areas, including housing, benefits and immigration. These volunteers have continued to attend every day, taking calls at all hours and have given many hundreds of hours of their time, usually supported by their firms. They have signed to a code of conduct that does not allow them to take on paid work, thus ensuring their good work in not tainted by the perceived allure of future work. They are amongst the many unsung heroes of Grenfell, making the rest of us a little more proud to be lawyers.
Sailesh Mehta is a Barrister at Red Lion Chambers.