It is a sad reflection of our time that we are accustomed to regular reports on corruption, unfair trials and recurring human rights violations throughout parts of Africa, Asia and south and central America. But it may come as more of a surprise that similar breaches are now occurring with alarming frequency in eastern European EU states.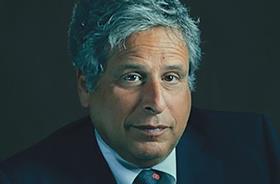 Recent developments in Poland, Romania and the Czech Republic point to a serious weakening of the rule of law and a dangerous backwards-slide in terms of respect for human rights. Aside from the obvious concerns around the threat to democracy, this also has serious consequences in terms of EU cooperation around EU law. One prime example of this is the regional enforcement of European Arrest Warrants (EAWs).
An EAW is issued by an EU country for the arrest and transfer (that is to say, extradition) of an individual located in another EU country. A major flaw of this mechanism is that it assumes that the criminal justice systems in all EU states abide by the same standards.
This clearly is not the case in several eastern European EU states, with issues around human rights abuses, unfair trials and political interference in the judiciary now becoming rampant. This is an issue of particular importance in the UK at the moment given that it is unclear whether the UK will retain its role in the EAW system when it leaves the EU in March. Former Brexit secretary David Davis indicated earlier this year that the EAW is a cornerstone of post-Brexit security cooperation with the EU, but EU chief negotiator Michel Barnier stated unequivocally that the UK will be kicked out of the EAW deal after Brexit. A decision will need to be made imminently.
Much has been written about Poland's ruling right-wing, ultra-conservative Law and Justice Party (PiS) recently pushing through a series of legislative changes giving politicians sweeping powers over the judiciary. Other changes regarding abortion and holocaust speech have raised serious concerns about women's rights and freedom of expression.
In addition, in the Czech Republic, it has been suggested that prime minister Andrej Babiš's administration has made strategic changes within police leadership to increase its own influence over police organisations. Notably, the prime minister is said to have strongly encouraged the resignation of the director of the General Inspection of Security Corps, Michal Murin, in April 2018. The head of the Office for Foreign Relations and Information, Jiri Sasek, was also taken off duty in May 2018 and temporarily replaced by Radek Musilek, who is allegedly close to Babiš. If Babiš' administration does have an agenda for gaining control of the police by orchestrating senior roles for its associates or allies, that would be cause for great concern for rule of law in the Czech Republic.
Concerns also arise about press freedom and the 'oligarchisation' of Czech media – indeed, Babiš owns two of the country's leading newspapers and a radio station and won his election on a populist, Eurosceptic platform brimming with anti-immigration rhetoric.
In Romania, a slew of abuse of power and corruption offences have been decriminalised, undermining efforts against corruption in spite of the Cooperation and Verification Mechanism (CVM) that still applies (the CVM was imposed in 2007 to rectify Romania's shortcomings upon its accession to the EU). This was compounded in July when Romania dismissed its well-regarded anti-corruption minister Laura Codruta Kövesi, highlighting the lack of robust procedures for appointing and dismissing top prosecutors.
Sadly, all the above indicates that an individual facing trial in countries such as the Czech Republic, Poland or Romania will not be offered the same legal rights and protection from government abuse of power as an individual appearing before the courts of the UK, for example.
The risk of a breach of human rights is a valid reason for a state to refuse to execute an EAW. National courts have tended to be reluctant to criticise other EU states in this context and many have not ultimately ruled on the issue. However, recent court decisions signal a shift in attitude. In March 2017, the Higher Regional Court of Celle, Germany, refused to enforce an EAW from Romania, holding that the extradition would breach rules against inhumane and degrading treatment. This was due to poor prison conditions that the subject would have faced.
The European Court of Justice ruled earlier this year that the Irish High Court could take into account human rights concerns before extraditing a Polish citizen, Artur Celmer, to Poland under an EAW (specifically, whether Celmer's fair trial rights would be breached). The Irish High Court went ahead and ordered the extradition in November 2018. However Celmer has lodged an appeal petition with the Supreme Court and is awaiting its determination.
These decisions set a strong precedent for EU domestic courts to consider refusing to execute EAWs in future on human rights grounds. It is a welcome development and one that will prevent international law mechanisms from being corrupted into instruments of human rights abuse. But by the same token, it also stands to critically undermine the operation of the EAW in eastern Europe.
All the above indicates that the EAW mechanism is becoming less viable in parts of the EU – it is doubtful whether Poland, the Czech Republic or Romania will be able to consistently achieve enforcement of their EAWs until their domestic human rights issues are resolved. Accordingly, the UK should reconsider whether it is really desirable to remain in the EAW deal after Brexit or whether an alternative deal on different terms is now preferable.
Robert Amsterdam is a partner at international firm Amsterdam & Partners