As employment lawyers continue to grapple with unexpected government announcements, continually changing government guidance and complex Treasury directions (often published without prior warning after 5pm on a Friday afternoon), we are all doing our best to try to help colleagues and clients navigate a path through this unprecedented landscape.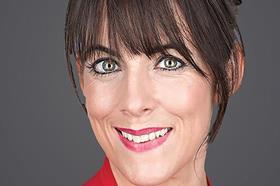 Some of you may have experienced first-hand the mental and physical impact of the pandemic and the government's subsequent lockdown measures. Indeed, worries have been raised by businesses and individuals about the impact coronavirus and social distancing measures have had on career prospects, as well as on health and wellbeing.
A cause of concern for the Employment Lawyers Association (ELA) is that without proper research into and scrutiny of government measures, we will not understand what larger and long-term negative implications these issues – caused or exacerbated by the pandemic – could have for our workforce and employers. And, therefore, what appropriate action we need to take to mitigate them.
ELA's legislative and policy committee set up a standing committee to respond to and make recommendations on measures relevant to employment law during the pandemic. A sub-group of the standing committee (of which I was a member) prepared a response to the House of Lords Economic Affairs Committee's inquiry into employment and Covid-19. The inquiry's objective is to examine what implications the pandemic will have for the UK workforce and what emergency operations should be introduced to protect and create jobs. We wanted to highlight the employment law issues and call for the government to conduct further research into the pandemic's long-term effects on UK employees' health, career development and equal opportunities.
Protecting mental health and preventing mental illness have unfortunately taken a back seat in the government's pandemic response. Some mental health charities have reported a rapid increase in people needing help, with financial concerns and job insecurity being detrimental to their emotional wellbeing. The government has begun to recognise the effect that lockdowns have had on the UK's mental health, with guidance released late last year. Yet, with economic hardship only set to continue, and lockdown continuing, the mental health of the UK population may be going from bad to worse. Some employers will have been struggling to cope with the impact this is having on their workforce and further research could lead to additional mental health support being provided by government.
Health and safety obligations have limited jurisdiction while employees work from home. Employees who are not within the physical realm of their employment could be more at risk of having negative long-term health consequences – for example, not having appropriate workstations with suitable chairs and occupational health assessments to ensure they are using/sitting in their workstation properly to prevent long-term muscular or skeletal issues. It has been difficult for employers to navigate these boundaries, while also coping with the financial burden of providing equipment when the business may have very limited budgets.
The government should also further analyse whether the pandemic could have exacerbated gender, ethnicity and disability pay gaps. Arguably, flexible working could help overcome these disparities in opportunities in the long-term; however, there have already been concerns and evidence to suggest otherwise. The 2019/2020 gender pay gap reporting period was suspended last year due to the pandemic and around half of the companies eligible did not submit the data – this could actually reverse progress. At the moment, the 2020/2021 reporting period (which is based on data at the snapshot date of 5 April 2020) has not been suspended, so qualifying employers will need to report this period's gender pay gap by 4 April 2021. New guidance was issued on 14 December 2020 to include provisions on how furlough affects gender pay gap reporting obligations. Intervention from the government is needed to ensure equal opportunities remain a priority.
Finally, it has long been a cause for concern that the career development of junior employees could be detrimentally affected by working remotely. Arguably, it has not been as easy for those new to their roles to work effectively from home. So much career learning comes from absorbing what goes on around you in the workplace, such as by listening or shadowing senior members of the team and learning their techniques by observation and conversation. Not being in the office has presented huge challenges.
It has been nigh on impossible to have those accidental conversations with more senior colleagues. Some employers have come up with inventive ways to try and initiate this, through corporate chat roulette or virtual speed networking. However it has been very difficult for businesses to replicate training and development plans on a remote basis and the burden should not reside just with them.
Indeed, the government should look into more incentives and grants to support career development throughout employment in addition to the new Kickstart scheme. For example, instead of the Apprenticeship Levy, a 'skills levy' could be introduced which could be used not just to create jobs but also retrain employees whose roles have been displaced by other skilled jobs because of the pandemic.
To coin a phrase, 'we are all in this together'. It is hoped that with information from the inquiry the government may be able to mitigate the negative consequences on employees and protect more vulnerable sectors of the workforce, while not putting undue burdens on employers and business-owners during this challenging time.
Daniella McGuigan is a member of the Employment Lawyers Association and a partner at Ogletree Deakins