Are Interpol red notices being abused?
Interpol red notices have been a regular feature in the press in recent months – for example, the temporary arrest of Bill Browder – but what are they and should we be concerned about their increased use?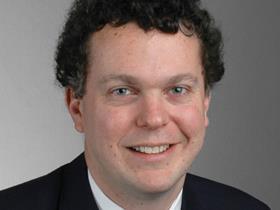 In simple terms, a red notice is an electronic wanted poster requested by one of Interpol's 190 national police force members. It is circulated to all other members and asks them to 'seek the location of a wanted person and his/her detention, arrest or restriction of movement for the purpose of extradition, surrender or similar lawful action'.
Interpol issued more than 13,000 red notice requests last year – approximately three every two hours – compared with just 3,000 a decade ago. This rise is predominantly due to the increase in cross-border crime, but it may also be linked to a worrying trend of some states using red notices as a political weapon.
Interpol's constitution forbids 'any intervention or activities of a political, military, religious or racial character'. This firm position can be traced back to the second world war, when the Nazi regime transferred the Vienna-headquartered organisation to Berlin. Although there is little evidence about what the Nazis did with this early form of Interpol, the events of the war and the ability of a totalitarian regime to take complete control of the organisation had a profound impact on the subsequent development of Interpol, in particular its determination to demonstrate and maintain political neutrality.
Notwithstanding this stated commitment to remain apolitical, there have been several recent attempts to misuse red notices.
In July, President Trump met with President Putin in Helsinki. At the post-summit press conference, President Putin named Bill Browder, the CEO and co-founder of Hermitage Capital Management, as a person of interest to the Russian authorities. Browder has been a long-term, vocal critic of President Putin, since the death in custody of Browder's accountant, Sergei Magnitsky, following his discovery of an alleged massive tax fraud by Russian government officials.
Magnitsky's death in custody prompted Browder to campaign for a change in the law, resulting in the Magnitsky Act, which permits the US government to sanction Russian human rights offenders, freeze their assets and ban them from entering the US. Similar legislation has been passed in other countries, including the UK.
Russia has repeatedly requested that Interpol issue a red notice for Browder, having convicted him in absentia of an alleged tax fraud. Several of these red notices have resulted in his arrest. So far, he has been able to persuade the authorities that the Russian requests were based on spurious grounds, of a political nature and that he should not, therefore, be extradited to Russia. Yet as he has said, Russia's 'main objective is to get me back to Russia and they only have to get lucky once. I have to be lucky every time'.
Some observers have been surprised that one of the current vice-presidents of Interpol is a candidate proposed by the Russian government: Alexander Prokopchuk. Before becoming an Interpol vice-president, Prokopchuk was head of the Russian interior ministry department dealing with Interpol affairs and this role has resulted in some NGOs being concerned about potential conflicts of interest.
Equally surprising is that Meng Hongwei – president of Interpol until his resignation following confirmation from the Chinese authorities that he is 'under investigation… for alleged violations of laws' – is also China's vice-minister for public security. This apparent conflict of interest has caused concerns to be raised by NGOs such as Human Rights Watch.
Dolkun Isa is a Uyghur politician and activist. According to NGO observers, China has waged a long campaign against the Uyghurs and Dolkun has repeatedly tried to draw international attention to their plight. In 1999, he learnt that the Chinese had successfully requested that Interpol issue a red notice seeking his arrest. He claimed asylum in Germany and has stayed there ever since. In February this year, Interpol finally removed his red notice alert.
The deletion of the red notice demonstrates that Interpol – specifically, its Commission for the Control of Files (CCF), which is responsible for the review and monitoring of red notices – has the willingness and autonomy to issue decisions contrary to the desire of the Chinese government and irrespective of Interpol's leadership. That said, Interpol's ponderous bureaucracy means it can take years for a red notice to be removed; in some cases, it stays on various states' law enforcement databases, resulting in erroneous arrests.
Russia and China are by no means the only countries suspected of using red notices inappropriately. The United Arab Emirates (UAE) has been criticised for using red notices to pursue individuals for unpaid debts. It has even been suggested that UAE-based banks openly refer to Interpol as 'one of their collection tools'. Separately, Azerbaijan, Uzbekistan and Turkey have all been accused of using red notices to pursue political opponents outside their jurisdictions.
Interpol does refuse many requests for red notices, especially those identified to them as politically motivated. But only about 3% of red notice applications are assessed in any detail before being approved for action. Any subsequent arrest can have extremely traumatic effects on the named individuals, who often do not become aware of the red notice until they are arrested at passport control.
It is clear that Interpol needs to improve its scrutiny of requests for red notices from certain countries. Presently, the system is heavily weighted towards retrospective challenges – an unsatisfactory situation, given the risk that less high-profile targets may not have the time or resources to mount a successful challenge before being extradited.
To do this, the CCF would require increased resources from Interpol's member states and political will from senior leadership. Critics say that this is unlikely, however, not least when the balance of power has shifted in recent years, in terms of budget contributions and leadership, to those countries alleged to be abusing the red notice process.
Christopher David is a counsel at WilmerHale. Nicholas Hearn is a barrister at Furnival Chambers. Their book, A Practical Guide to INTERPOL and Red Notices, was published by Bloomsbury Professional on 26 July