In Brown-Forman Beverages Europe Ltd v Bacardi UK Ltd [2021] EWHC 1259 (Comm), the Commercial Court held that Bacardi UK Ltd was not required to pay approximately £51m to Brown-Forman Beverages Europe Ltd under surety obligations that Bacardi UK owed to Brown-Forman on behalf of its subsidiary Bacardi-Martini Ltd.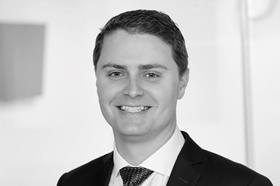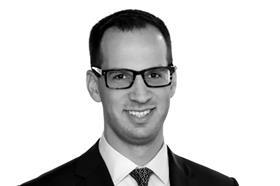 In 2016, Bacardi-Martini and Brown-Forman entered into an agreement under which they agreed to share costs in relation to the provision of services. Clause 6.2 provided: '[Bacardi UK] agrees to indemnify and hold [Brown-Forman] […] harmless from and against and in respect of any and all losses, liabilities, claims, judgments, expenses, costs […] and settlements incurred in connection with any failure by [Bacardi-Martini] to timely fulfil its payment obligations to [Brown-Forman] […] under this agreement.'
Clause 5, schedule 6.2 provided: '[Bacardi UK] agrees that any obligation, commitment or undertaking expressed to be undertaken by [Bacardi-Martini] […] shall nevertheless be enforceable against and recoverable from [Bacardi UK] […].' Bacardi UK was not a party to the agreement although it signed it to indicate its agreement to be bound by the surety obligations set out in clause 6.2 and schedule 6.2.
In 2019, Brown-Forman and Bacardi-Martini entered into an addendum agreement under which the terms of the agreement were varied. Bacardi UK was not a party to the addendum.
In arbitral proceedings, Brown-Forman claimed the sum of £51,499,402 from Bacardi-Martini. Bacardi-Martini defended this claim on the basis it had claims against Brown-Forman which it pursued in a crossclaim and which equalled or exceeded the sums claimed by Brown-Forman thereby giving rise to a defence of equitable set off.
After Bacardi-Martini raised its defence in the arbitral proceedings, Brown-Forman pursued a claim in the Commercial Court against Bacardi UK seeking the same sum, relying on the agreement in support of its position that Bacardi UK was liable in circumstances where Bacardi-Martini had not made payment.
In a preliminary issue trial, HH Judge Pelling QC, sitting as High Court judge, considered whether: (i) Bacardi UK was liable under the agreement; and (ii) Bacardi UK's surety obligations had been discharged by the addendum, applying the rule in Holme v Brunskill (1878) 3 QBD 495.
It was held that clause 6.2 constituted an indemnity rather than a guarantee, both of which are contracts of suretyship but only the former imposing primary obligations on the principal. This was because clause 6.2 expressly provided that Bacardi UK agreed to 'indemnify' and 'hold [Brown-Forman] […] harmless' which was the language of an indemnity not a guarantee. This was relevant given the parties had referred to guarantees elsewhere in the agreement such that they appreciated the distinction.
The primary obligation had not, however, been triggered because its scope was limited to losses incurred in connection with or which otherwise are a consequence of 'any failure by [Bacardi-Martini] to timely fulfil its payment obligations'. Bacardi-Martini had asserted equitable set-off in the arbitral proceedings such that there had not been any 'failure' on its part to make payment which was a pre-condition to the imposition of the primary obligation.
Even if that conclusion was wrong, however, the right to indemnity could not arise so long as Bacardi-Martini was entitled validly to assert its defence of equitable set-off. Had the intention of the parties been that a claim could be pursued against Bacardi UK, notwithstanding any underlying defence of set-off, clause 6.2 could have been expressly drafted on that basis. This was not drafted into the agreement which was negotiated between commercial parties with the benefit of legal representatives. On a proper reading, therefore, Bacardi UK was not liable in circumstances where the underlying obligation to pay was the subject of ongoing defended proceedings.
Similarly, it was held that clause 5 of schedule 6.2 (which was also found to be an indemnity rather than a guarantee) did not apply because 'plain words were required' if the parties had 'intended that any sums due to [Brown-Forman] from [Bacardi-Martini] in respect of which [Bacardi-Martini] validly claimed an equitable set off should nonetheless be recovered in full from [Bacardi UK]'. Such language had not been included in clause 5 which meant that it could not be said that this was the intention of the parties.
The rule in Holme provides that, unless the surety provided its consent, any material variation to the terms of an agreement to which the principal is a party will discharge the surety unless the creditor shows that the variation can only be beneficial to the surety or cannot in any circumstances increase the surety's risk.
Bacardi UK argued that the result of the addendum was that it had been discharged from its surety obligations under the agreement. HH J Pelling QC referred to previous High Court decisions in which it was held that the rule does not apply to indemnities, and declined to reach a different conclusion as those authorities appropriately limited the scope of the rule. As such, the rule in Holme could not apply to either clause 6.2 or schedule 6.2, both of which had been found to be indemnities.
The judgment provides a helpful summary of the distinction between guarantees and indemnities, and the consequences of one or the other in terms of the: (i) application of the rule in Holme; and (ii) imposition of primary or secondary obligations.
The judgment should serve as a warning to parties when documenting and subsequently varying agreements that include surety obligations. Parties should ensure that: (i) they are clear as to whether a surety obligation is an indemnity or a guarantee; and (ii) all parties including the surety execute agreements to avoid falling foul of the rule in Holme. Parties should also ensure that they make clear whether the surety obligations are intended to apply in circumstances where the principal obligator asserts a defence (whether a right of set off or otherwise).
John McElroy is a partner and Duran Ross a senior associate at Hausfeld & Co, London. This article was written on behalf of the LSLA