A recent survey of those who have suffered spinal cord injury and have a subsequent litigation claim revealed that claimants still feel let down by the legal system.
As a trustee for the Spinal Injuries Association (SIA) and head of the spinal injury department at Bolt Burdon Kemp, where I represent clients who have sustained spinal cord injuries, I was very interested to see the findings of the SIA's survey, the purpose of which was to find out how those with a litigation claim following a spinal cord injury found the experience of bringing a claim and whether they felt secure with their future following receipt of compensation.
As a lawyer who solely represents those who have sustained a spinal cord injury, be it through an accident or medical negligence, I see first-hand how the law supports those who have compensation claims in this area.
Extend application of Serious Injury Code to medical negligence
If someone sustains a spinal cord injury in a road traffic accident, they are able to use the protocol set out in the Serious Injury Code. Under the code, a case manager is jointly instructed to prepare a report, outlining the injured person's immediate needs and how they can be met. The client can get early interim payments, even whilst liability is disputed.
There is a good reason for why this happens. Spinal rehabilitation consultants recognise that the factors which help patients fare better following a spinal cord injury include access to appropriate resources as early as possible – something which the Code fully supports.
This is in stark contrast to those who sustain their injury through medical negligence, where the Code does not apply. In order to gain early access to treatment, individuals are reliant on the NHS admitting liability promptly, which will enable interim payments to be agreed between the parties. This is unfortunately rare in cases of medical negligence, where breach of duty and causation are frequently disputed, often throughout the lifetime of a case, even where a settlement is eventually agreed.
I cannot see a viable argument for the Code not being extended to injuries which occur as a result of medical negligence. The simple fact of the matter is that the government picks up the tab for a spinal cord injury caused by medical negligence either by way of the social care system or compensation payments. Whichever way a person's spinal cord injury occurs, the overall cost to the NHS in treating such injuries will inherently be lower when following the Code, through provision of early treatment and rehabilitation. This would ultimately provide an improved prognosis for those who have a spinal cord injury, and more peace of mind.
Deny, deny, deny
Whilst contributory negligence arguments are not frequently seen in spinal cord injury medical negligence claims, disputes over breach of duty and causation are commonplace. It would be unfair to suggest the NHS never admits liability, but in my experience unless there is a fairly damning internal investigation report, liability is often disputed to the bitter end even where the case goes on to settle in the injured person's favour.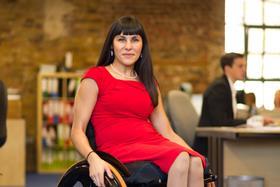 Such attitudes from the NHS towards litigation result in false economies of scale because, if the claimant had had access to early interim payments to pay for treatment and resources, they would fare much better in the long term, at lower cost to the NHS.
Where liability is denied, or, as is often the case, the Defendant Trust does not want to discuss liability and instead just makes financial offers, this makes it difficult for claimants to properly consider the level of litigation risk to take into account during settlement negotiations.
The NHS denied liability all the way through one of my client's cases for a scoliosis negligence claim – and then settled the case at a settlement meeting for a capitalised sum of £5.3million. The case took 10 years to settle. You can understand why there is discontent when liability was never admitted yet the NHS were willing to pay a seven figure sum for this person's injuries.
It is of no surprise that the SIA survey showed that claimants did not understand why liability had been denied when it seemed obvious that something had gone wrong in their treatment, particularly when a robustly defended case ultimately reaches settlement.
Discounting the future
The recent update to the discount rate is welcome news after years of much-needed and long-awaited review and will hopefully remove some uncertainty faced by claimants. In earlier years, the fact that investment returns did not match the deductions made to compensation due to the previous discount rate, goes some way to explaining why the SIA survey showed many people who had successful claims still don't feel they have a secure future. This is particularly the case where they need to place their settlement in high risk investments to ensure a return which will adequately serve their lifelong needs.
Expect the unexpected
Claimant solicitors do not have a crystal ball in order to predict how things may change in a client's future but we do know that there are 'known unknowns' to take into account, such as developments in technology and advances in medical treatment.
For example, 20 years ago, it would have been entirely conceivable for some part of a claimant's care to be provided for by family members, with professional care being expected later in life. This was fundamentally premised on the basis that the NHS existed and was properly funded. No one could have predicted the exponential increase in social care funding that has since taken place, and that the level of care now provided is far more restricted. These days, a comprehensive private care package is claimed for.
Whilst the law supports bringing a compensation claim, more can be done to improve the plight of those injured through medical negligence. Despite the revised discount rate, claimants who do not receive an admission of liability still face uncertainty. Until the NHSRA decides to change its stance on admissions and how they approach these claims, claimants will continue to face uncertainty and worry.
Raquel Siganporia is a partner and head of the spinal injury team at Bolt Burdon Kemp Solicitors.