Keen listeners of The Archers will know that 'down on Bridge Farm' there has been much to be down about. Tom and Natasha Archer have recently tied the knot (after four months of dating and a short break up), a decision his parents fear he may come to regret, particularly because he could be putting the family farm at risk of division on any subsequent divorce.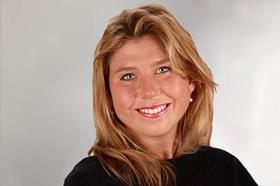 From a family lawyer's perspective, his parents have every right to be concerned. Divorce is never easy but with a farm involved, even the judiciary admit, finances can be 'notoriously difficult to resolve' (Wilson J in RvR [2004] FLR 98).
In a society where 42% of all marriages end in divorce, farmers' marriages are by no means the exception to the rule. In fact farmers are arguably more exposed to factors that would put a strain on their relationships, e.g. cash flow difficulties or mental health issues, often generated by a poor work/life balance; shockingly more than one farmer a week in the UK commits suicide.
But why are farming cases particularly difficult for the courts to grapple with? There are various reasons but the main issue is, that farms, like any other business, are a financial resource that the court will take into account when determining a 'fair' financial outcome under section 25 of the Matrimonial Causes Act 1973. However, unlike other businesses, the farm is often inherited and is both the couple's home and business. The farmhouse/home is likely to be integral to both and as a result can be more difficult to divide on divorce without adversely affecting the business.
As farms tend to be generational assets that have been transferred for decades on death rather than divorce, the family lawyer may be the last person that the client will turn to for advice, which can have significant ramifications for any agreement that could be reached. This might mean important tax implications on separation and protective mechanisms such as a pre or postnuptial agreement may not have been considered.
Although such agreements are not automatically binding, since the landmark case of Radmacher v Grantatino [2010] UKSC 42, they have become increasingly popular. If specific criteria are met, for example both parties must receive independent legal advice, then they could be given decisive weight by a court and make the painful process of dividing assets on divorce not only much easier but also cheaper for your client.
For those hesitant about nuptial agreements, it is worth noting that even Natasha Archer is of the view that a post nuptial agreement is 'perfectly fair and sensible'. Social norms have changed and the idea that it is impolite to discuss money is no longer an issue for the next generation.
Agricultural clients should be advised from the outset that inherited assets are not 'off the table' (White v White [2000] FLR 98 1) in a divorce context. A court, as in any other divorce case, will determine a 'fair' outcome by reference to the 'yardstick of equality' (White v White [2000] FLR 98 1). Namely the idea that a 50/50 division of the matrimonial assets should only be departed from if there is good reason for doing so. This will have particular significance when inherited assets have been intermingled throughout the marriage or where the financial needs of the spouses cannot be met without recourse to farming assets.
Unfortunately in farming cases, where the farm's value is tied up in land and where there is poor liquidity and debt (it was reported recently that there was a 17% low in income for farmers), it may be difficult to meet the parties' reasonable housing and income needs without having to sell off assets.
If you are acting for a non-farmer spouse, the key is their needs. You will need to establish early on if their needs will have to be met from farming property. Alternatively, if you are acting for the landowner, you should be sure to highlight the impact that selling any land will have on the business and third parties.
As a consequence, regardless of whom you are acting for, it will be important (jointly, if possible, to avoid the duplication of costs) to demonstrate how these assets are owned, any development potential and their value.
This can be more complicated than first anticipated, as due to the dynastic nature of the assets there may be a lack of documentation as to the rights to land and how the business is structured. There may not be a Partnership Deed and there may be a multitude of third party interests that are not apparent on paper, so it may be may be beneficial to have a site visit. In farming family cases, the 'traditional' idea of divorce involving only the couple, is often not the case; frequently a farming divorce has ramifications for a much wider group of people, such as family members, business partners, tenants and trustees (to name but a few).
From the outset, it will be necessary to consult not only the 'concerned' third parties but also experts such as the farm accountant, land agent and their property lawyer to understand the practical arrangements of the farm and to gather statements from all of them, if necessary. This will ensure that you understand how the assets are really held but also means that your client gives full financial disclosure, and you do not stray into areas beyond your expertise.
Divorce is an expensive process and in farming cases, where there is not much liquidity, it will be vital to keep the legal costs down. For those wanting to avoid the cost of court, alternatives to court such as negotiations between solicitors, mediation, round-table meetings, and arbitration may pay dividends.
Despite the old adage that a farmer always hopes for rain, where divorce is concerned, there is a real danger that it could pour. Despite Natasha's reassurances to Tom that she is 'in this for keeps', his parents are right to consider legal protection if disaster were to strike and they were to divorce (after all, they have broken up once already and only been together for four months!).
Rebecca Christie, family lawyer