Channel 4's recent programme 'Prue Leith: Journey with my Daughter' told the story of the chef's adoption of her daughter, Li Da, after she was flown out of Cambodia, just days before the start of Pol Pot's murderous regime. The programme told the fascinating story of Leith and Li Da's return to Phnom Penh to discover the mystery of how and why Li Da came to be adopted.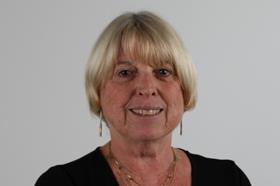 However, the equally interesting back story, as reported in The Times on 7 April, is that Li Da, now 45, and her husband decided themselves to adopt a child but from this country. Their adoption journey was not straight forward. They were rejected twice by local authorities who matched children with them only to subsequently pull out on the grounds that they had found families who were a better ethnic match. Happily Li Da and her husband finally succeeded in adopting a child last year.
The law on same race placements is clear both in statute law (Children and Families Act 2014) and in guidance, requiring adoption agencies to ensure that a child's racial and cultural origins are just one of the factors in a local authority's search for the most appropriate adoptive family. Race and culture should not be the paramount factor trumping all others, as appears to have been the case for Li Da and her husband.
However, although the law is clear, it appears not always to have trickled down into social work practice.
This new law on the same race policy was brought in to force to address unacceptable delays in finding adoptive families for BAME children, who lingered in the care system far longer than other children, as a result of the search for a perfect ethnic match. Delay and multiple moves in the care system are recognised as the most damaging factor for these vulnerable children and many become unadoptable as a result.
Race and cultural heritage will always be one of a range of factors, and important ones, in matching children for adoption. In its parliamentary briefing for the Children and Families Bill in 2013, the Law Society argued for the new legislation to find a balance here.
The process for assessing prospective adopters suitability to adopt should, in every case, address how the adoptive family would support their child in dealing with racism they may encounter and also how the adopters would instil in their child, knowledge, understanding, pride and, if possible, involvement in that child's racial, cultural, linguistic and religious heritage.
Leith describes Li Da's idyllic English childhood, growing up in a loving family in a beautiful country house and expresses the view 'that all children need to grow up well is love. Buckets and buckets of love'.
But this is too simplistic. Adoption brings with it additional and special challenges for the child and for their adoptive family. Assessment of prospective adopters should include their capacity to recognise and acquire those extra parenting skills. Adoption is different from raising a child from birth. The children, whether adopted internationally or domestically, bring with them their early childhood experiences of loss and sometimes trauma and damage from life in institutional care or in birth families who, for whatever reason, could not meet the children's needs. Additionally, a child of different ethnicity and appearance to their adoptive family and, often, the society they are growing up in, is likely to need help to acquire an extra resilience in their journey into adulthood.
Another recent landmark case focused on the same race policy. It involved a British couple of Asian heritage told by their local authority that they could not adopt a 'white' child and that there were no children in the care system at that time who matched their ethnic, racial and cultural background. The adoption agency advised them to go abroad to adopt a child. In their successful claim for discrimination on grounds of race against the local authority the couple were awarded nearly £120,000 in damages. Their case was backed and funded by the Equality and Human Rights Commission.
What is clear is that a same race policy is an impossible aspiration in adoption placement. In the melting pot of ethnicities of modern British society children would wait forever in the search for a perfect family. The law states that race is just one factor when it comes to adoption and it is crucial that this is recognised in social work practice so more children can find loving homes, whatever their race.
Naomi Angell, adoption specialist from Osbornes Law and member of the Law Society's children law sub committee