The eagerly awaited changes to the preparation of witness statements in court proceedings, designed to foster a necessary change of culture, and to modernise practice, are now only weeks away. Following the Witness Statement Working Group's work, which started almost three years ago, in March 2018, the new CPR Practice Direction 57AC and Appendix (Statement of Best Practice) was put before the Civil Procedure Rule Committee, approved on 22 January 2021 and published recently. It is due to come into force from 6 April 2021.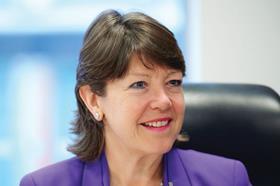 It is clear that in some respects, such as the content of witness statements, the changes do not create new requirements. They are just an enunciation of how practitioners should already have been working. However, with respect to the taking of witness statements, listing of all documents, certifications of compliance (for both witnesses and solicitors), and the sanctions for non-compliance, these changes are significant and challenging. They require a higher level of attention than may have been the case under the previous rules.
The changes apply only to witness statements for use at trial in the Business and Property Courts (BPC) and not to affidavits or any other type of witness statement. However, there is debate over whether the provisions would or should apply across the CPR as a whole. The position at this stage is to respond to what is seen as a serious issue in the BPC (for use in the Rolls Building and regional BPC centres) before any changes are considered for wider use.
The most significant change for practitioners appears to be the requirement to prepare and exhibit a list of the documents that the witness has referred to or has been referred to for the purpose of providing the statement. This list covers not just those documents which have actually influenced the witness's recollection, but all of the documents they have seen in preparing their statement. Keeping records of and listing out the documents seen by a witness when preparing their statement will inevitably be time-consuming and burdensome in matters where there are numerous clients and/or in complex large-scale litigation.
Privileged documents may be identified by category or general description (paragraph 3.5 of the appendix), so care should be taken when listing a privileged document to ensure there is no waiver of privilege as to its content – and this will no doubt be document-dependent. This task is another cost for the client to bear as it is one which will need care and review.
The drafting process also now requires a different level of attention than may have been the case previously. In particular, before preparing and/or considering a draft witness statement and where practicable, prior to any evidence being obtained from a witness, legal representatives now have an express duty to explain to a witness the purpose of their witness statement, the proper content of it, and the proper practice in relation to the preparation of it.
There is an additional new requirement that the preparation of witness statements should involve as few drafts as practicable – something which is often difficult to avoid as evidence develops in the course of the exercise of taking a statement, and when a witness wants to see drafts regularly. The Statement of Best Practice comments that 'any process of repeatedly revisiting a draft statement may corrupt rather than improve recollection' (paragraph 3.8 of the appendix). Practitioners may well adopt a procedure of taking careful and thorough proofs of evidence in advance of witness statement preparation to cover as many issues as possible at that early stage. In some instances, perhaps, witnesses will be provided with a very detailed list of questions to address and provide early written answers before their statement is drafted. Proofs/interviews should largely use open questions and avoid leading questions where practicable (and should certainly not be used in relation to important contentious matters). Further, a full and accurate record should be kept of all discussions with potential witnesses. All this more detailed preparation should mean that, by the time the witness statement is to be drafted, all the issues are already formulated and the drafting should be capable of being done with fewer iterations.
Practitioners will be expected to take care when dealing with the 'important disputed matters of facts' and it is recommended that they are addressed with the witness as early as possible in the process, particularly because witness statements should state how well the witness recalls the matters addressed and whether their memory has had to be refreshed by reference to documents. It is fair to say that it is not always easy to describe how well we remember things, particularly things which happened some years ago. Often, recollections are triggered by sight of documents or by remembering an event. An assessment as to the influence of a particular document on a witness's recollection could be unreliable. This will vary from person to person and from claim to claim, and may be a more straightforward assessment in some cases than others.
Sanctions for non-compliance are clear – the rule expressly provides that if a party fails to comply with any part of the PD, then the court can: (a) refuse permission to rely upon some or all of the evidence; (b) order the witness statement to be redrafted; (c) make an adverse costs order; or (d) order a witness to give some or all of their evidence-in-chief orally (see paragraph 5.2 PD 57AC).
There is clearly a desire that there be greater discipline in the preparation and content of witness statements. For many years, statements have been long and often merely recited what is written in documents. This change of approach is enforced by the requirement for a Certification of Compliance to be filed with the witness statement and signed by the solicitor acting. If criticism is expressed, then a named solicitor/partner is at risk of being identified.
This PD is a sea change in the preparation of witness statements, both as to content and process. The changes appear to be targeted at refocusing minds, which will no doubt help bring about a cultural change in practice and not just theory.
Georgina Squire is a London Solicitors Litigation Association executive committee member and partner at Rosling King LLP