History Rocks! Women in Law
Guy Fox History Project
£7.95, Guy Fox Publishing
★★★★★
This booklet for children celebrating the centenary of the Sex Disqualification (Removal) Act 1919 is well illustrated with assorted pictures by primary school pupils. It starts with a feature on 1919 describing what life was like for everyone then and the starkly differing life opportunities of a boy born rich and a girl born poor.
Then, back to 1913 and Gwyneth Bebb's litigation with the Law Society for refusing to allow her to become a solicitor, with sketches of ladies demanding a 'Choice and a Voice' for women. Ms Bebb, of course, lost both at first instance and in the Court of Appeal, but only on the ground that wording of the law (the Solicitors Act 1843) needed to be changed.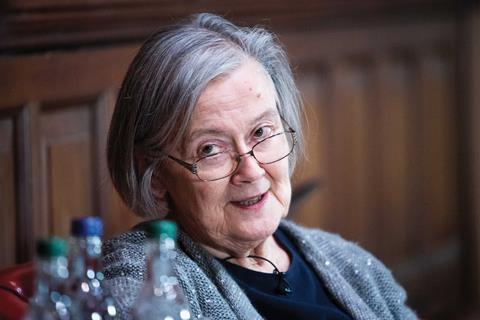 After the first world war and, for example, the Barristers & Solicitors (Qualification of Women) Bill, the Sex Disqualification Act finally became law on Tuesday, 23 December 1919, the last working day of that parliamentary session. An account of the politics is fascinating and well written for the young reader. The Conservative/Liberal coalition government was worried about opposing a bill popular with the new women voters, but proposed by an opposition Labour MP.
There is a page of cartoons about the people who make laws, including the royal assent and 'I love HM the Queen' in full regal purple dress including her boots. The History Makers section includes Carrie Morrison, the first woman to be admitted as a solicitor. Although this is a good selection of role models, most of the heroines featured are barristers. But perhaps that will have changed by 2070, when today's eight-year-olds are thinking about retiring.
The last, but absolutely not least, lady profiled is Baroness Hale (pictured) – the first female president of the Supreme Court. She says in a speech bubble: 'Do your best at whatever you are doing, and opportunities will come to you.' What to add to that?
I highly recommend this short publication to any practitioner with a daughter.
Christl Hughes is a committee member of the Association of Women Solicitors, London
JUST OUT
Cyber Crime: Law and Practice (2nd edition)
Matthew Richardson
£95, Wildy, Simmonds & Hill Publishing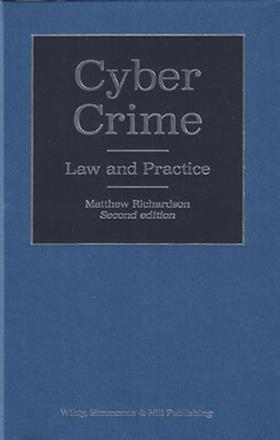 Cyber Crime: Law and Practice is a guide for practitioners. It covers electronic fraud, data communications interception, cyberstalking, intellectual property, malicious communications, and the rules of evidence relating to cybercrimes and computers.
This new edition contains details of new offences under the Computer Misuse Act 1990, Investigatory Powers Act 2016, Data Protection Act 2018 and GDPR – and CPS guidance on prosecution of offences relating to social media.
Using case studies, examples and statutory extracts, the author explains all aspects of cybercrime and computer crime.