This is the fourth edition of a very handy guide which could gain a permanent place on the busy will-writer's desk.
A Practitioner's Guide to Wills
Lesley King, Keith Biggs, Peter Gausden, Meryl Thomas (consulting editor)
£69, Wildy, Simmonds & Hill Publishing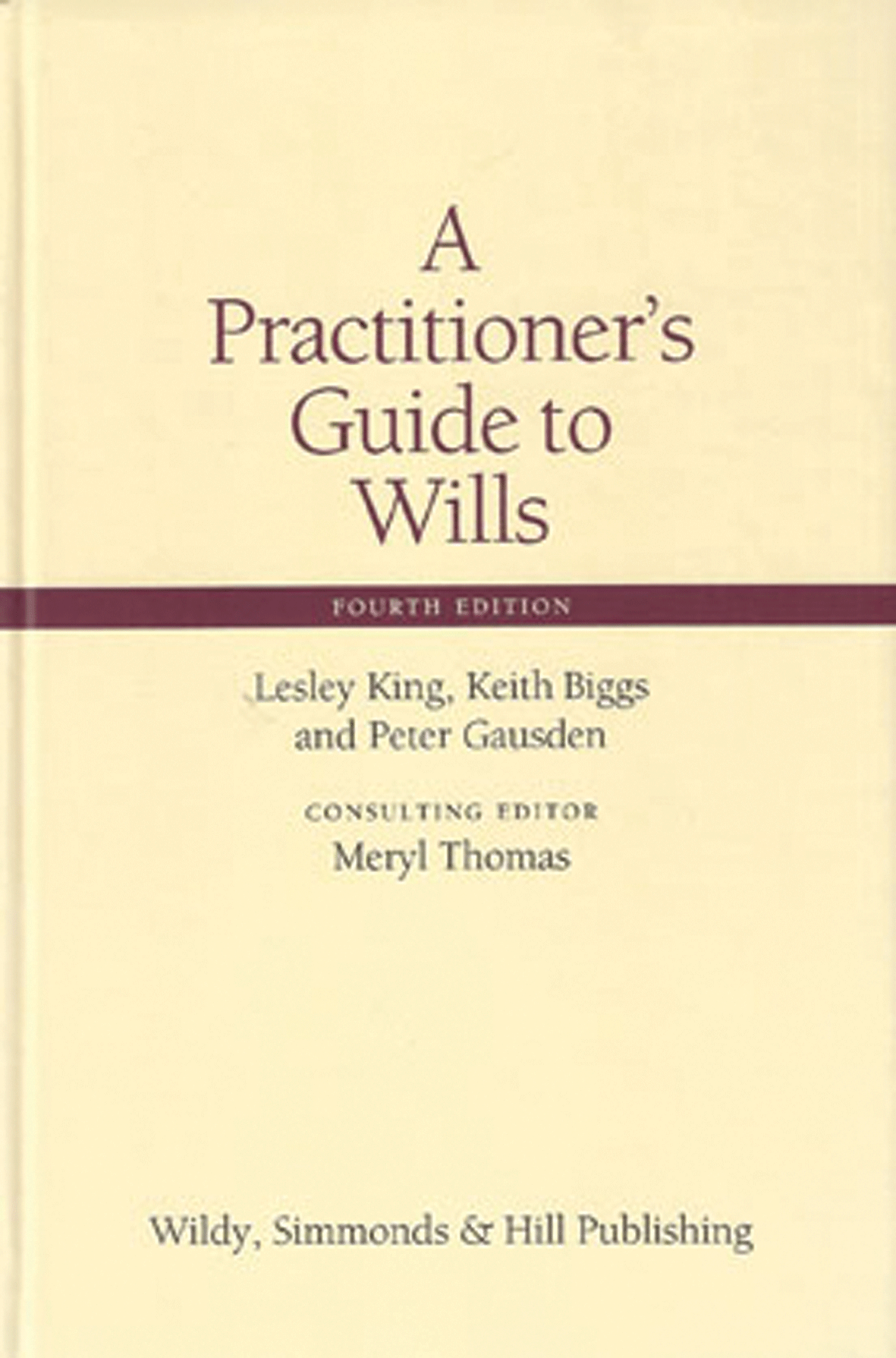 So much has changed since the last edition that much of the book has been updated. The chapter on will construction was rewritten entirely following Marley v Rawlings and subsequent decisions. This makes for a useful read for current thinking on general will-writing principles.
More specifically, plenty of new legislation is covered. Some is by now familiar, such as the forfeiture rules and the Inheritance and Trustees Powers Act 2014, and some more esoteric but equally important, such as the EU Succession Regulation.
Pleasingly, the new relevant property trust regime, its impact on pilot trusts and the residence nil-rate band are explained in a clear and practical manner. Examples are inserted at convenient points, giving the rules tangible meaning.
There is also plenty of new case law, including the impact of the Court of Appeal decision in Ilott v Mitson and the question of testamentary capacity following Simon v Byford.
The three authors are all respected leaders and trainers in private client law, providing great comfort to the practitioner that the guidance and advice is relevant, practical and above all current.
The guide is a workable size and easy to navigate. Cross-referencing is there when required but does not take the reader on a merry dance from one section to another. Sample clauses are woven in at the end of each section of commentary and the CD accompanying the book provides all the precedents in one place.
The clarity of explanation and style of writing instil confidence in the reader to create a bespoke will and to tailor the precedents to fit the client's circumstances. There is enough depth to cater for a wide range of estate planning needs but this guide will not dispense with the need to refer to more detailed commentaries from time to time.
Overall, the book is very much a go-to reference tool and a worthwhile purchase for any solicitor engaged in will-drafting.
Siân Thompson is a private client solicitor at Swayne Johnson Solicitors, Llandudno