Diversity and Inclusion in the Legal Profession
The Centre for Legal Leadership and Globe Law and Business
£65, Globe Law and Business
★★★★✩
This special report comprises five chapters, each written by an expert. Each of the issues covered applies in any workplace but some, such as social mobility, have particular relevance in the legal profession. There has been progress in opening up access to law as a career, but for any legal business or in-house practitioners wishing to improve diversity and inclusion this slim book offers a thoughtful guide with many practical suggestions.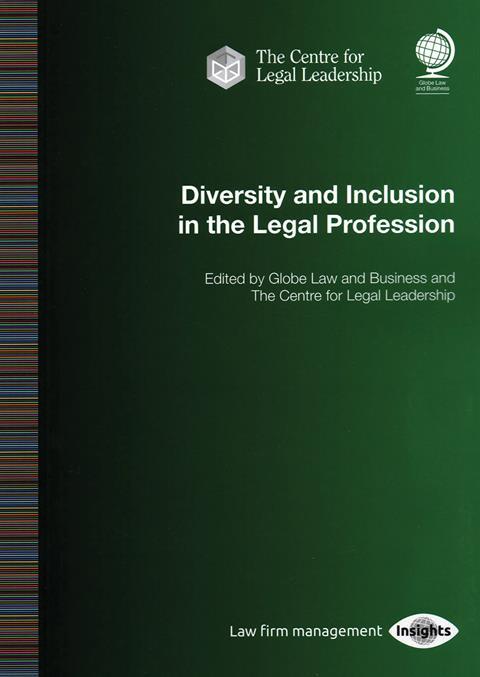 The first chapter covers gender, one of the most neglected areas of diversity and inclusion. It helps to dispel common misunderstandings, such as trans only covering individuals who have undergone surgical changes to their gender. There is some practical advice about transition plans and how to offer support in the workplace.
One of the best chapters is on social mobility. It identifies fundamental barriers at each stage of qualification and offers practical steps firms can take to minimise them – for example, supporting those qualifying through non-traditional routes, such as CILEx and apprenticeships.
The third chapter, on disability, reminds readers that 90% of disabilities are not visible. Often reasonable adaptations will be free or incur minimal cost. Yet workers living with disabilities can offer ingenuity and tenacity in discovering solutions through the skills which they have had to develop in their own lives. There are also timely reminders of how language should be inclusive and the value of senior management role models, particularly in openly discussing mental health issues.
Further chapters cover ethnic diversity and women in the law, again offering many practical suggestions – such as reverse mentoring and how success can be defined beyond billable hours. Clients are increasingly asking about diversity as part of tenders. Practical advice is offered to make improvements, from trainee recruitment, to mentoring schemes and connections with local schools and universities.
This book draws on statistics to support the financial case for improving diversity and inclusion. It emphasises the key role in-house legal teams can take in driving improvement. Diagrams are used sparingly but to good effect.
Mandy Webster is information services manager at Browne Jacobson LLP