In a pandemic-hit year, a collection of Covid-19 poetry is one of David Pickup's standout books of the year. There are also enthralling books on technology, crime, history and the judiciary. And sage advice on equipping yourself with essential skills to build a legal career or even a firm
This has been a strange year in many ways. For the first time, some review copies were sent to me electronically. I do not find it easy to read large documents online. I will start with books that have yet to been written: How I made my first ten million from legal aid and Why are Solicitors so respected? would do for starters.
Two books inspired by coronavirus top the list.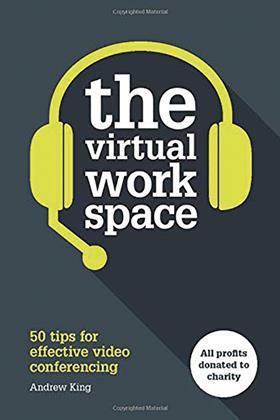 The Virtual Workspace: 50 Tips for Effective Video Conferencing (Lennons Solicitors, £7.99) by Andrew King appeared very soon. I had not heard of Microsoft Teams, Zoom for Business or even video calling on WhatsApp before lockdown – but like many I had to learn fast. It is a useful book with tips on how to successfully use the technology. The profession must profit from the investment in time and money that has been spent on technology. At the start of the pandemic, things were achieved in days that would have taken years. Virtual hearings are cheaper and quicker and are a way of bringing justice to areas of the country that sometimes struggle to get courts or tribunals.
A different perspective came from Lockdown Lawyers: a collection of COVID-19 poetry (Legal Action Group, £8) by Emma Trevett and Jon Whitfield QC. Priced at only £8, it is an anthology of poems from over 50 contributions, mainly from lawyers on the reality of lockdown law. Jointly edited by a paralegal at Irwin Mitchell and a QC, the selections are well written and readable. I like the pastiches such as C-Fever, based on Sea Fever by John Masefield,
I must go down to the courts again to the Royal Courts on the Strand
And all I ask is a dusty wig…
There are nice touches about the experiences which we are getting used to such as,
I wish I had a bookcase for the background of my Zoom
We still have to work for a living and The Client Magnet Formula for Lawyers: How to Attract and Convert More of Your Ideal Clients (The Business Instructor, £14.99) by Michelle Peters is worth a look. Who would not want more good clients who are happy to pay good fees? It sounds great. This book is about getting more enquiries, turning them into clients, and having a formula to attract the right clients in a way which does not which does not involve devaluing your professionalism.
I enjoy biographies of judges and prominent members of bar whose accounts of life in the law are often a world away from ours.
From Crime to Crime: Harold Shipman to Operation Midland – 17 cases that shocked the world (Hodder & Stoughton, £25) by Richad Henriques stands out. As a High Court judge, he was involved in cases about the murder of Jill Dando, the appeal of Jeremy Bamber, and the Morecombe Bay Cockle pickers' case. What makes someone kill is a fascinating question all played out as real life courtroom drama where he or she is brought to justice.
Playing Off The Roof & Other Stories: A patchwork of memories (Marble Hill, £20) by Simon Brown is a chatty and convivial account of an amazing career at the bar and the bench. His writing is far from stuffy or pompous and full of anecdotes. It was a skiing trip that led him to the law in the first place, and he describes his early years and the 'butterfly' existence of the bar.
I enjoy a good murder and Scotland Yard's Murder Squad around (Pen & Sword, £25) by ex-police officer Dick Kirby is a good one. He has written many books about the police and they are all good. I wonder what makes a person a murderer. Some probably kill for the 'fun' of it, some to evade capture for another crime; for others, the crime may give a feeling of power or control, and some killings are unexplained. I suppose we will never know what makes a successful murderer because by definition they would never be caught. You are most likely to be murdered by someone you know, probably a family member. A thought that is not really comforting.
Poisoned at The Priory: The notorious death of Charles Bravo (Mirror Books, £8.99) by Antony M. Brown £6.99 is a good account of a famous Victorian murder. How Charles Delauney Bravo died has fascinated people for years. He was a young barrister who was poisoned with antimony in 1876. The sudden and unexplained death became a sensation and the solution to the mystery has never been conclusively given. This has led to a minor industry for writers in books and on television. The book has many points of interest: infidelity, unusual sex, plenty of money, and if that is not enough excitement, it has the practical effects of the Married Women's Property Act 1870.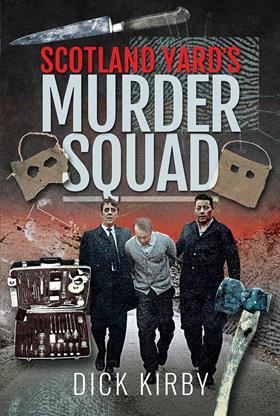 Regulation, Compliance and Ethics in Law Firms, Second Edition (Globe Law and Business, £75) by Tracey Calvert is a well-written and concise guide to the subject. The advice is helpful whether you are a small or large firm. Sometimes though it is unclear whether the author is quoting from a source or using her own material. Having said that, a difficult subject is covered well. The case studies and examples are interesting and illuminating. There is a section on remote working and all the compliance issues coronavirus has generated. The author is correct that the success of the profession is built on its reputation – and this depends on compliance.
Pass Your Exam, Get That Job and Build a Career: Everything you need to know about exam and interview technique (Bruce & Holly, £6.99) by V. Charles Ward is recommended. I used to enjoy taking exams which is good because I took some several times. I assumed that the Finals examinations I did in 1980s would be the last papers I would take. Certainly they were the most demanding. But, no, testing goes on in different ways, with accreditation, re-accreditation and online tests for anyone wanting to do anything in the judiciary.
Business Skills? Don't Be daft, I Am a Lawyer!: What you need and why you need it (Beyond the Brief Limited, £20) by Ann Page is worth a look. Do you want to start your own firm or be your own boss as a consultant? Then this book is for you. Plenty of us want to do that, or have made the transition already. The unique factor is that his book has a, wait for it, Yorkshire flavour. The book has guidance on business skills that are necessary to make it work. There are exercises to work out. The second half of the book has nearly 30 inspirational accounts in interview form by 'Yorkshire legal stars' who have started new firms. I cannot see that any of them opened legal aid firms!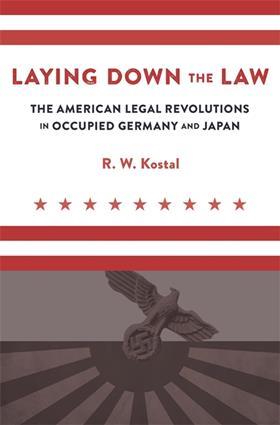 A fairly weighty book and worth honourable mention Laying Down the Law: The American Legal Revolutions in Occupied Germany and Japan (Harvard University Press, £44.95) by R. W. Kostal shows how vital to civilisation the law is. At end of second world war, the US took on the bold plan of introducing a liberal legal system in the conquered countries. This would involve not only identifying and eradicating fascist laws but also removing judges, officials and lawyers involved in the system. It was an incredible achievement.
Finally, a biography written by a solicitor! Honour Bound: Adventures of an Indian Lawyer in the English Courts (HarperCollins, £17.99) by Sarosh Zaiwalla is a great success story of a solicitor who has built a leading City firm with an enviable reputation in commercial law. The author has had an amazing professional career. He was advised to start his own firm at an early stage in his career – and as the title suggests it has been a long adventure. He describes the ups and downs of his career, both professionally and personally.
Lastly, I would add How to Start a Law Firm A Practical Guide to Offering Legal Services, 1st edition (Law Society, £55) by Darren Sylvester and Rachel Roche Price £55.00 to my festive list.
David Pickup is a partner at Pickup & Scott Solicitors, Aylesbury
Would you be interested in writing a book review for the Law Society Gazette? The Gazette receives books on a range of legal specialisms, as well as fiction, history and biography. If you are interested please write to Nicholas Goodman indicating your specialism