Law and War: Magistrates in the Great War
Jonathan Swan
£25, Pen & Sword Books
Imagine a time when prisons had to be closed because of falling numbers; there had been a successful campaign to promote diversity on the bench; there was a shortage of police; and there was conflict between state and judiciary about national security. This describes the legal world of the first world war, when magistrates from a working-class background were allowed to join the bench.
Compulsory conscription, introduced in 1916, meant that many criminals were in the forces, and so some empty prisons were taken over by the military. There were also fewer police officers because many had volunteered.
Swan's book includes most aspects of legislation, crime, courts and the legal world during the war years. As well as detailed analysis, there are interesting snippets: the Probation Service originated with Police Court missionaries; and defendants at committal proceedings who decided not to call evidence were recorded as saying ponit se (I put myself upon the law – that is, the jury can decide).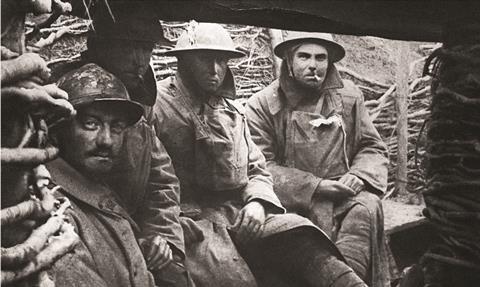 Although much of the work of magistrates carried on as normal between 1914 and 1918, the government had to introduce rules to regulate the war-time economy and ensure civil defence. These included the Defence of the Realm Act, which gave wide powers to the state and military.
There was often a conflict over whether civilian magistrates or courts martial should deal with offences. Matters arising included the restrictions on lighting as part of air raid precautions. The original regulations prevented houses being lit at the front but there were no restrictions on the back of houses.
It was an offence for a serviceman to miss a train, which led to thousands of unnecessary cases in the courts. On the other hand, some deserters were given a free train ticket and told to report to their depot. The war gave rise to fraudsters collecting on behalf of Belgian refugees, or even pretending to be missing servicemen. There were scams such as the 'Spanish Swindle', which consisted of letters soliciting help to recover large amounts of cash on behalf of orphans or refugees.
By May 1915, there was a significant fall in the number of cases before the courts. A gloriously named clerk of the peace, Mr Custard, announced at one court that there were no prisoners to be tried at quarter sessions.
In addition to criminal cases, there were all the miscellaneous matters justices had to deal with, such as licensing and family separations.
This is an entertaining and informative read. I think the section on magistrates who served in the forces deserves a separate chapter and a list of further reading might be useful, but these are minor reservations.
David Pickup is a partner at Pickup and Scott Solicitors, Aylesbury