Privacy: What Everyone Needs to Know
Leslie P. Francis, John G. Francis
£10.99, OUP
The title makes a bold claim but, as the authors are professors in multiple disciplines including law, political science, philosophy and medicine, there is something for most of us in this compact but fascinating book.
First, a note of caution. The authors are based at the University of Utah and, while they show a lively interest in Europe, their focus is the US. As a result the legal material is mainly US and, despite frequent parallels with the European Court of Justice, much of the law in the book may not be relevant to lawyers without a US practice.
But the book is still a fascinating and useful read because it gives such a broad overview of the issues. Spanning topics from the history of the concept of privacy to the relationship between privacy and democracy, it takes us through a series of applications of privacy law and policy – from health and education to finance and law enforcement, from your personal use of the internet and social media to privacy's implications for the future of democracy itself.
In an era of technological and political change, the 'protean' concept of privacy is not easy to pin down. The authors show us just how widely understandings of privacy can differ. They take us through its various manifestations, such as physical privacy, spatial privacy, and the relationship between privacy and liberty. It is startling to be reminded that privacy law has been a driver of liberty as well as a restraint on it, and that in the US, historic judicial decisions safeguarding rights to contraception and abortion were founded in part in privacy law.
There is a solid overview of contemporary issues ranging from confidentiality, how data protection law affects 'de-identified' data, and the famous 'right to be forgotten' arising from the CJEU's 2014 decision in Google Spain and article 8 of the ECHR. Remedies such as delisting and injunctions to prevent further dissemination of information are discussed.
The work is at its most thought-provoking where it looks at the crossover of sociological, ethical and legal perspectives on privacy. One fascinating example is the growing power and influence of credit rating agencies. The book details the information that goes into credit reports, and looks at who can use them, for what purposes and the legal framework protecting credit information. It also highlights criticism that has been levelled at the credit agencies: that reports can reinforce inequality and discrimination if they are based on past assumptions.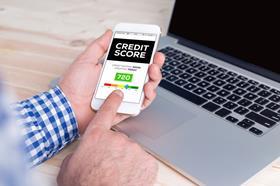 Of particular use to practitioners and their corporate clients in the UK will be the chapter on financial information and management data, especially when it deals with how privacy can be maintained by employees in and out of the office. Recent law on the liability of businesses for employee data breaches only highlights the need for companies to review systems and procedures now.
The chapter on the internet and social media is useful for all and links in well with other parts of the book. If you want to know more about cookie blockers, going incognito, privacy policies and how to protect yourself online, there is plenty here.
This is a well-written and thought-provoking book which will have readers considering the myriad ways in which privacy affects modern life and the courses of action available to those whose privacy has been compromised. But, given its US focus, it is a stretch to say this book will give you all you need to know.
Aidan Shipman is a trainee solicitor at Carter-Ruck, London